Despite mounting pressures on milk prices, the size of the U.S. dairy herd is expected to grow in 2018. It has a head start, with cow and replacement heifer numbers up a combined 80,100 compared to a year earlier, based on USDA's semiannual estimate of dairy cows and heifers. Meanwhile, prices for both replacement and cull cows have been weaker.
The USDA released its semiannual Cattle report on Jan. 31, including survey-based estimates of U.S. dairy cows, replacement heifers and heifers expected to calve within the next year. The report includes both beef and dairy cattle inventory estimates, based on January 2018 surveys of about 36,300 livestock operations across the U.S.
As of Jan. 1, 2018, milk cows that calved during the previous year were estimated at 9.3996 million head, up 53,600 head from Jan. 1, 2017, and the highest Jan. 1 total in two decades. There were an estimated 9.416 million cows in U.S. herds on Jan. 1, 1996.
Dairy replacement heifers weighing more than 500 pounds were estimated at 4.7813 million head, up about 27,300 head from a year ago.
Based on those estimates, there were 50.9 heifers (greater than 500 pounds) per 100 cows as of Jan. 1, 2018, about the same as last year.
Of those total dairy replacement heifers, 3.038 million head are expected to calve in 2018, down about 33,700 from 2017. As of Jan. 1, 2018, there were 32.3 replacements expected to calve in 2018 for every 100 cows currently in the U.S. herd, slightly less than each of the past three years.
The numbers could be higher if not for a resurgence in dairy heifer exports. Nearly 27,000 dairy heifers were exported through the first 11 months of 2017.
Read: More dairy heifers leaving U.S. and U.S. cow numbers rose to end the year.
Replacement cow prices
Weakening milk prices are applying downward pressure on prices paid for dairy replacement cows, according to the USDA's Ag Prices report, released Jan. 30.
Preliminary January 2018 U.S. quarterly replacement dairy cow prices averaged $1,520 per head, $90 less than October 2017 and $100 less than January 2017 (Table 1). The January 2018 price marked the lowest quarterly average since the first quarter of 2014 and is now down $600 per head from the latest peak of $2,120 in October 2014.
The USDA estimates are based on quarterly surveys (January, April, July and October) of dairy farmers in 23 major dairy states, as well as an annual survey (February) in all states, according to Mike Miller, with USDA's National Ag Statistics Service. The prices reflect those paid or received for cows that have had at least one calf and are sold for replacement purposes, not as cull cows. The report does not summarize auction market prices.
Among major dairy states, highest January 2018 average prices were $1,800 per head in Oregon, $1,750 in New Mexico and $1,700 in Arizona. Lowest average prices were $1,370 per head in Virginia and $1,400 to $1,470 in Indiana, Iowa, Minnesota, New York, Ohio, Pennsylvania and Wisconsin.
Cull cow prices at seven-year low
Price trends among cull cows fared no better. Following historical patterns and with heavy slaughter rates, U.S. prices for cull cows (beef and dairy cows combined) dipped to a 2017 low, averaging $62 per hundredweight (cwt), down $1.40 from September, but up 90 cents from December 2016. For the year, the cull cow price average is $69.56 per cwt, down $5.33 from 2016 and the lowest annual average since 2010.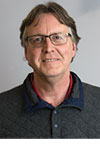 Dave Natzke

Editor
Progressive Dairyman
Before commenting on our articles, please note our Terms for Commenting.