After a slower October, November strength in foreign sales of milk powders and cheese pushed the U.S. dairy export market toward a strong finish to 2021, according to the U.S. Dairy Export Council (USDEC).
Based on details reported in the most recent U.S. Dairy Exporter Blog:
Volume basis: Compared to year-earlier levels, November 2021 export volumes were up 19%, led by gains in shipments of nonfat dry milk/skim milk powder to Southeast Asia and cheese to Mexico, Latin America, South Korea and Australia.
The milk powder sales are being spurred on by competitive prices, although the U.S. price advantage with the European Union (EU) and New Zealand has narrowed significantly since September and will affect U.S. performance in 2022, according to USDEC's Paul Rogers.
In the cheese category, cheddar exports, in particular, are having a resurgence and are on pace to surpass the annual export record set in 2014, according to USDEC's William Loux. Factors leading to the surge include expanded cheddar production capacity in the U.S. and competitive pricing. Strong global demand and weak production from primary U.S. competitors have also been crucial to accelerated sales. Looking ahead, the picture for cheese exports appears favorable in the new year.
Milk solids basis: November 2021 exports on a total solids basis were estimated at 192,278 metric tons (MT), about 30,000 MT more than the November 2020.
Based on USDA preliminary November milk production estimates and Federal Milk Marketing Order (FMMO) butterfat and nonfat solids test results, Progressive Dairy estimates exports would represent about 17.8% of total solids produced during the month.
Year to date, exports on a total milk solids basis were estimated at 2.14 million MT, up 12% from January-November 2020.
Value basis: At $667.4 million, the value of November U.S. dairy exports was up nearly $160 million (31.5%) from the same month a year earlier. Through November, the value of calendar year 2021 exports was estimated at $6.05 billion, up 18% from January-November 2020.
CWT-assisted exports
The National Milk Producers Federation (NMPF) updated Cooperatives Working Together (CWT) program-assisted sales. Through December, accepted offers on 2021 sales have reached about 53.1 million pounds of American-type cheeses, 16 million pounds of butter, 6.4 million pounds of anhydrous milkfat, 45.1 million pounds of whole milk powder and 12.2 million pounds of cream cheese. These sales are the equivalent of about 1.447 billion pounds of milk on a milkfat basis. The latest report includes revisions from previous reports. CWT estimates are based on contracts for delivery, not completed export volumes.
Here's a look at other export trends followed by Progressive Dairy:
Hay exports soften
Hay exporters continue to struggle with logistical challenges, and those issues showed up in November's shipments.
Exports of alfalfa hay totaled 231,258 MT, a four-month low. Sales to China totaled 126,972 MT, down about 36,000 MT from October and a seven-month low. Despite the slowdown, January-November 2021 U.S. alfalfa hay exports total nearly 2.64 million MT, the highest volume on record for the first 11 months of the year.
At 106,799 MT, November exports of other hay were on par with the average over the second half of 2021. Shipments to Japan hit a six-month high and represented about 60% of total volume. Shipments to South Korea and the United Arab Emirates were down from October. Year-to-date exports of other hay have now topped 1.28 million MT, up about 40,000 MT compared to January-November 2020 and the largest volume for that period since 2017.
For more on hay exports and market conditions, check out Progressive Forage's Forage Market Insights update.
Dairy heifer exports: Turkey in November
A large shipment to Turkey pushed monthly dairy replacement heifer exports above 2,000 head for a third consecutive month. November's U.S. total was estimated at 2,053 head, with 1,756 moving to Turkey. The remaining heifers were exported to Mexico (173) and Canada (124).
At 4,148 head, Turkey is now the third-leading market for U.S. dairy replacement heifers in 2021, behind Pakistan (6,111) and Vietnam (5,593).
Year-to-date (YTD) dairy heifer exports total 21,232, the highest number for the January-November period since 2018.
Tony Clayton, Clayton Agri-Marketing Inc., Jefferson City, Missouri, said cattle transportation via truck, ship and airplane remains a challenge, and coastal weather is adding to those challenges. Availability of high numbers of dairy heifers bred to dairy sires is also tight.
Despite that, the outlook for additional dairy heifer exports is strengthening. Potential dairy cattle buyers in Asia and the Middle East are placing a higher demand on sourcing cattle that produce A2 milk.
Clayton said his company has also made its first shipment of Holstein bulls to Bangladesh and confirmed two more orders for dairy cattle to that country in early 2022.
Other trade news
Here's a summary of other issues about and affecting U.S. dairy and agricultural trade:
The biggest news affecting dairy product exports concerns the U.S. and Canada. A U.S.-Mexico-Canada Agreement (USMCA) Dispute Settlement Panel found Canada is improperly restricting access to U.S. dairy products in violation of its USMCA tariff-rate quotas (TRQs) commitments. With the finding, Canada faces possible retaliatory measures if the dispute issues are not resolved by Feb. 3. Read: Panel sides with U.S. in Canadian dairy trade dispute.


In another ruling affecting dairy product marketing and exports, the U.S. District Court for the Eastern District of Virginia has determined that "Gruyere" is a generic style of cheese that can come from anywhere. The decision upheld an August 2020 precedential decision of the U.S. Patent and Trademark Office's (USPTO) Trademark Trial and Appeal Board.
Cheesemakers in France or Switzerland had sought designation of Gruyere as a geographical indicator (GIs), preventing U.S. and other companies from using the name. The Consortium for Common Food Names (CCFN), USDEC, NMPF and a coalition of other dairy stakeholders fought to use the name as a generic term without restriction as to where that cheese was produced.
While 2021 U.S. dairy export numbers are strong, 2022 dairy exports could be even stronger, according to a USDA quarterly Outlook for U.S. Agricultural Trade report. The value of fiscal year (FY) 2021 (October 2020-September 2021) dairy exports topped $7.31 billion, up from $6.46 billion in FY 2020 and about $5.6 billion in both FY 2018 and 2019. FY 2022 (Oct. 1, 2021-Sept. 30, 2022) dairy exports are forecast at a record $7.7 billion, based on rising unit values due to strong global import demand and tightening competitor supplies. FY 2022 U.S. dairy imports were estimated at $3.3 billion, unchanged from August's forecast and about $425 million less than FY 2021.


On Jan. 15, 2022, the EU will implement new requirements for export certificates for a wide range of food products exported to or transiting through the European Union. These requirements will impact dairy-related exports, including those categorized as composite products: foods containing both processed products of animal and plant origin. Exporters of dairy and dairy composite products must be prepared to meet the new certificate requirements of the EU certificates and use the new EU certificates, available through the USDA's Agricultural Marketing Service Agriculture Trade Licensing & Attestation Solution (ATLAS) web-based software.


The Port of Oakland announced the launch of an interagency effort to improve the flow of agriculture exports. The project includes a 25-acre area for a new off-terminal, paved container yard, equipped for faster movement of containers and trucks. The port is a major gateway for agricultural exporters and for refrigerated proteins shipped to Southeast Asia and the Indian subcontinent. However, the port has seen significant drops in export volume – especially farm goods – due to skipped sailings and lack of equipment for export cargo. Agriculture exporters will be assisted by federal and state agricultural agencies to use the yard.


A study by agricultural economists with the University of California – Davis and the University of Connecticut estimate supply chain disruptions caused by port-related congestion cost California agriculture about $2.1 billion during May-September 2021, exceeding losses from the 2018 U.S.-China trade war. By the peak of the disruption in September 2021, there were around 25,000 fewer containers filled with agricultural products leaving California ports than there were in May 2021. Nearly 80% of all containers leaving California ports were empty.


The USDEC's Mark O'Keefe has compiled an annual review of global dairy business transactions for 2021, listing key acquisitions, joint ventures, new facilities, executive hires and marketing initiatives. Find the article on The U.S. Dairy Exporter Blog.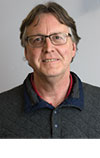 Dave Natzke

Editor
Progressive Dairy