Impressive sales in 2020 and growing shipping concerns for 2021 are two focal points for U.S. dairy exporters as they continue to wrestle with the global COVID-19 pandemic. Here's a look at the latest topline numbers and issues identified by the U.S. Dairy Export Council (USDEC).
A review and preview
With year-end numbers in the books, U.S. dairy exporters posted three noteworthy achievements in 2020:
At 2.1 million metric tons (MT), a record in milk solids equivalent volume
At $6.6 billion, the highest value of U.S. dairy product exports since 2014
At 16%, the highest percentage of U.S. milk production exported since the launch of the USDEC's "Next 5 Percent Plan" in 2017.
Underlying those achievements are some headwinds. Shipping issues created by the COVID-19 pandemic have been intensifying, with heightened port congestion and equipment shortages and moves by ocean carriers to ship empty containers back to Asia at the expense of outbound U.S agricultural products, including dairy.
The problems at U.S. ports took a toll in the final months of 2020 and could continue into at least the first quarter of 2021:
Volume basis: On a milk solids equivalent basis, December exports were below year-earlier levels (-1.1%) for a second consecutive month. The USDEC attributes much of that total decline to a 15% drop in nonfat dry milk and skim milk powder exports due to ongoing U.S. port issues. A second area of concern is the volume of cheese exports to Mexico, which continued to drop off in December as Mexican consumers struggled with reduced household spending due to COVID-19.


Value basis: At $505.5 million, the value of December exports was down about 3% from the same month a year earlier. As noted above, volume declines in milk powders and cheese contributed to much of the drop in value.
A resolution to shipping problems could create a short-term surge in dairy product exports. The U.S. remains price competitive in all the major export products and even in products it does not usually export, like butter and anhydrous milkfat. Further expanding the U.S. portfolio into milkfat-heavy products beyond cheese remains an untapped opportunity for export growth, according to USDEC.
CWT-assisted exports
The National Milk Producers Federation (NMPF) estimated Cooperatives Working Together (CWT) program-assisted sales for January 2021 totaled about 4.28 million pounds of American-type cheeses, 5.34 million pounds of butter (82% milkfat), 1.49 million pounds of anhydrous milkfat, 3.04 million pounds of whole milk powder and 2.51 million pounds of cream cheese. These sales are the equivalent of 242 million pounds of milk on a milkfat basis.
Dairy heifer exports end disappointing year
A large December shipment of U.S. dairy replacement heifers to Vietnam helped put a positive finish on what was a disappointing year for U.S. cattle exporters.
December's sales were estimated at 2,309 head, the third highest monthly total of the year. Of those, 1,912 were shipped to Vietnam and 199 moved to Qatar. Mexico was the destination for 118 head in December, with the remaining 80 head moving north to Canada.
Vietnam became the leading market for U.S. dairy replacement cattle in 2020 at 6,432 head. Egypt ended the year at 2,738 head, thanks to one large purchase in January 2020. Mexico (2,370) and Canada (2,200) ranked third and fourth, respectively.
With December's totals, 2020 U.S. dairy replacement cattle exports were estimated at 16,644 head, the lowest total since 2016. The 2020 numbers are probably worse, with a September 2020 shipment of 2,050 head of Angus, Red Angus and Hereford beef cattle to the Republic of Uzbekistan misclassified as dairy replacement heifers, according to exporters.
Hay exporters face shipping challenges too
Despite an increase in alfalfa sales in December, the hay export story is little changed, said Christy Mastin, sales representative with Eckenberg Farms, Mattawa, Washington. Hay exporters continue to be challenged by shipping backlogs at nearly every port. Major shipping lines are reporting that wait times for ships, normally 12-24 hours, are now stretching out to two weeks or longer. The long delays are due to shortages of vessel space, access to terminals, equipment and labor, and conditions were expected to remain that way until the end of March and possibly longer. The supply chain disruptions are opening the door for U.S. competitors.
With December's exports, China purchased nearly 1.2 million metric tons (MT) of alfalfa hay in 2020, representing about 44% of all U.S. alfalfa hay exports during the year. Total alfalfa hay exports hit 2.69 million MT, inching above last year's previous record high.
December exports of other hay fell under 100,000 MT for the third time in 2020 and just the fourth time since 2007. Full-year exports of other hay totaled 1.34 million MT, the lowest annual volume in at least the past 15 years. Japan was the destination for nearly 60% of all exports of other hay during the year, followed by a 24% market share to South Korea.
For more on hay exports and market conditions, check out Progressive Forage's Forage Market Insights update.
U.S. ag trade balance
After lingering in deficit territory through much of the year, commodity sales (especially soybeans, corn and wheat) in the final quarter helped strengthen the overall 2020 U.S. ag trade balance.
December 2020 U.S. ag exports were valued at more than $15.9 billion, likely the highest monthly total on record and topping $15 billion for a third consecutive month. December ag imports were estimated at about $11.6 billion, resulting in a $4.3 billion ag trade surplus for the month. That's the largest monthly ag trade surplus since October-November 2016.
Although still the second-smallest annual trade surplus since 2006, the calendar year 2020 ag trade surplus at $9.8 billion was about $4 billion more than 2019.
Other dairy trade insights
Here's a look at other issues affecting U.S. dairy and agriculture:
With Tom Vilsack headed back to his desk as U.S. ag secretary, Krysta Harden is now chief operating officer of USDEC. She outlined nine "signposts" that will guide dairy export performance in 2021.


Southeast Asia has been a bright spot for U.S. dairy exports but striving for continued growth in that region will face heavy competition for market share. USDA Economic Research Service economists Jerry Cessna and Christopher Davis take an in-depth look at the past and potential in a new USDA publication.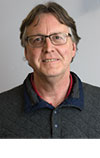 Dave Natzke

Editor
Progressive Dairy