April proved another robust month of growth for U.S. dairy exports as an improved port situation helped clear a backlog of shipments from the fourth quarter of 2020 and early 2021, according to a monthly update from the U.S. Dairy Export Council (USDEC). Here's a monthly recap of exports and trade news covering dairy products, dairy cattle, hay and more.
Dairy products: Volume and value growth
In April 2020, dairy exporters faced the emerging impacts of a global COVID-19 pandemic. A year later, improving conditions are providing an economic booster.
Volume basis: Volume on a milk solids equivalent grew by 25% compared to April 2020, with gains in every major U.S. dairy product category.
Cheese led the way in April 2021, up 51% (+13,687 metric tons [MT]) from April 2020. The scale of that year-over-year growth is somewhat inflated by the fact April 2020 cheese exports were weakened by the global pandemic. Nonetheless, international demand for U.S. cheese is strong and diverse, with increased sales to Mexico, Central and South America, South Korea. Japan, Australia and elsewhere.
With U.S. cheese production up by 8% in April – due to strong milk production and new processing capacity – the U.S. has cheese to sell, and exports are expected to remain strong into the summer and early fall.
Other April 2021 volume growth leaders were whey (+28%, +11,757 MT) and nonfat dry milk/skim milk powder (+16%, +10,559 MT). Although not a high-volume supplier compared with New Zealand and the European Union (EU), U.S. April butterfat exports jumped 257% (+3,904 MT) over the previous year and are up 146% over the first four months of 2021. With U.S. butter stocks at an 18-year high, U.S. butterfat prices remain well below those of New Zealand and the EU. A recovery in domestic food service demand and the wildcard of U.S. government purchases could tighten the butter market.
Value basis: With the U.S. shipping greater volumes of higher-priced products like cheese and whey protein concentrates, the value of April 2021 U.S. exports surged by 33% to $690 million. Through the first four months of the year, the value of U.S. dairy product exports was estimated at about $2.45 bilion, up 11.5% compared to the same period a year earlier.
CWT-assisted exports
The National Milk Producers Federation (NMPF) updated year-to-date estimated Cooperatives Working Together (CWT) program-assisted sales totals. Through early June, accepted offers on 2021 sales have reached about 19.1 million pounds of American-type cheeses, 10.5 million pounds of butter, 7.1 million pounds of anhydrous milkfat, 16.6 million pounds of whole milk powder and 6.9 million pounds of cream cheese. These sales are the equivalent of about 781 million pounds of milk on a milkfat basis.
U.S. dairy export outlook improves
Higher volumes and values – particularly for skimmed milk powder, whey and whey products – will support increased U.S. dairy exports in fiscal year (FY) 2021, according to USDA's quarterly Outlook for U.S. Agricultural Trade report, released May 26. FY 2021 (Oct. 1, 2020-Sept. 30, 2021) dairy exports were forecast at about $7 billion, up about $500 million from the forecast last February and up from FY 2020's total of $6.46 billion.
FY 2021 U.S. dairy imports were estimated at $3.7 billion, unchanged from February's forecast but slightly more than FY 2020 imports. Cheese imports were forecast $1.3 billion, also unchanged from February's forecast and up from $1.17 billion in FY 2020.
Hay exports still strong
April 2021 alfalfa hay exports totaled 245,922 MT, down 36,574 MT from March but still the second-highest monthly total since May 2020. Shipments were valued at about $345 per MT, up $6 from March.
Based on USDA reports tracked by Progressive Forage, April 2021 sales to China at 111,908 MT were about 32,000 MT off the record high in March. Year-to-date, China has purchased about 47% of all U.S. alfalfa hay exports.
April alfalfa hay exports to the second-leading market, Japan, were about equal to March at 58,677 MT.
April exports of other hay were down just slightly from March at 143,376 MT and were the second highest since March-April 2015. Exports of other hay were valued at about $349.60 per MT, up $5 from March.
About two-thirds (92,281 MT) of the month's sales went to Japan, down about 6,000 MT from March. Shipments to another major customer South Korea were down 4,000 MT from a month earlier at 29,900 MT.
For more on hay exports and market conditions, check out Progressive Forage's Forage Market Insights update.
Dairy heifer exports hit 12-year low
As expected, dairy replacement heifer exports were low in April. At just 173 head, the total was the lowest for any month since January 2009. Most of the April heifer sales stayed close to home: 109 relocated to Mexico and 64 moved to Canada. With April's sales, year-to-date exports total about 7,900 head, about 2,000 head behind the same period a year ago.
Tony Clayton, Clayton Agri-Marketing Inc., Jefferson City, Missouri, expects the slower trend to continue through the rest of the year, although June numbers should be boosted by his company's shipment of dairy heifers to Turkey.
"There is interest from the Middle East, but with increasing fixed export costs due to inflation and many of the unknowns, it is very difficult to estimate the true cost of cattle and what the market will be in the third and fourth quarter of the year," Clayton said. "Many of us are on the sidelines for now and making offers that are valid for 14 days because of changing costs."
Questions remain regarding the U.S. potential to serve as a source of dairy cattle to China, which reportedly plans to open more than 200 new dairy farms and seek as many as 2.5 million cows in the coming years. Health protocol negotiations between the two countries drag on, Clayton said, but he expects eventual standards to be too difficult for the U.S. to be a supplier of large numbers of dairy cattle.
According to Gerardo Quaassdorff, T.K. Exports Inc., Boston, Virginia, there are other roadblocks to increased dairy cattle exports. Those include:
A poor political relationship with Russia, leading to a snowball effect throughout Commonwealth of Independent States (CIS, countries formerly part of the Soviet Union)
The high incidences of COVID-19 infections in Europe and Asia
Limited U.S. supplies of dairy heifers due to increased use of beef sires in crossbreeding programs
Potential buyers' questioning of U.S. health management programs for breeding cattle, especially blue tongue and leukosis
Other trade news
Here's a look at other issues affecting U.S. dairy and agricultural trade:
Thirty percent of U.S. dairy exports are shipped from three California ports: Los Angeles, Oakland and Long Beach. With generally positives signs of growth across markets, a bottleneck of container ships lingers at those ports, according to Veronica Nigh and Daniel Munch, economists with the American Farm Bureau Federation. Due to port congestion, shippers move empty containers instead of waiting for export goods to be loaded, leading to a significant decline in the number of containers available to agricultural exporters. Across California's three major ports, empty containers in the first quarter of 2021 jumped from a first quarter 2018-20 average of 1.16 million 20-foot equivalent units (TEUs) to 1.81 million TEUs, a 56% increase.


Although the U.S.-Japan Trade Agreement (USJTA) had been in effect for just 16 months, the timing of Japan's fiscal year meant that the agreement entered "year three" in April 2021. That triggered another small reduction in import tariffs on U.S. cheese. Japan is the third-largest overseas market for U.S. cheese, with 2020 exports valued at $162 million, according to a USDA Foreign Ag Service Global Agricultural Information Network report.


The Agricultural Export Expansion Act of 2021, sponsored by Sens. Michael Bennet (D-Colorado) and John Boozman (R-Arizona), would permit private financing of U.S. agricultural exports to Cuba. According to the U.S. Agriculture Coalition for Cuba, current prohibitions on private financing keeps the U.S. share of Cuba's $2 billion annual food import market low.


Featured in a Dairy Defined podcast, Shawna Morris, NMPF's senior vice president for trade, said dairy's insistence regarding trade agreement enforcement and the continued pursuit of new export opportunities will benefit all of U.S. agriculture.


Martha Scott Poindexter was appointed as chief operating officer (COO) of USDEC, effective July 8, 2021. She will provide oversight of USDEC's senior leadership team and lead the organization's efforts to accelerate growth, strengthen operational performance and foster innovation. Poindexter previously spent six years as vice president of government and industry affairs at agribusiness giant Bunge, working to advance the company's export and commodity trading operations. Most recently she was the first woman to serve as staff director of both the Senate Agriculture Committee and the U.S. Senate Select Committee on Intelligence.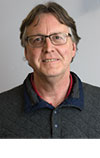 Dave Natzke

Editor
Progressive Dairy