After a winter of discontent hampered by logistical problems and other coronavirus-related challenges, U.S. agricultural exporters added some spring to their steps, with March 2021 global sales setting a strong pace on several fronts.
Dairy products: New records
Whether measured by volume, value or percentage of production, the first quarter of 2021 ended with a shower of good news for dairy product exports, according to a monthly update from the U.S. Dairy Export Council (USDEC).
Southeast Asian demand for U.S. dairy continues to run hot. The U.S. has steadily grown market share in that area over the past year, overtaking New Zealand and the European Union to become the largest market share holder in milk solids exports, USDEC reported.
The strong growth in March can partially be attributed to a "rubber band" effect, where product was purchased potentially months ago and was finally able to find its way onto a boat for March delivery. Ongoing port issues remain a key obstacle for continuing the export growth in the region. However, despite these challenges, U.S. dairy is well-positioned to continue growing exports to the region and capturing increased market share, USDEC said.
Thanks to signs of some economic recovery from the COVID-19 pandemic, a pickup in U.S. dairy exports to Mexico also signaled renewed optimism and should support U.S. dairy exports in the months ahead.
Volume basis: The USDEC data shows March 2021 dairy product exports totaled 215,557 metric tons (MT) on a milk solids equivalent basis, up 24% from March 2020 and a new record high. Robust growth in all major product categories contributed. Exports of nonfat dry milk/skim milk powder (NFDM/SMP) and whey hit all-time highs of 86,532 MT and 57,181 MT, respectively. Cheese exports posted the second-best month of all time at 36,919 MT. Butterfat and lactose also posted strong gains.
Through the first quarter of 2021, export volume on a milk solids basis is up more than 11% compared to the same period a year ago.
Value basis: At $688 million, the value of March 2021 exports was up 16% from March 2020 and the highest since 2014. Through the first quarter of 2021, the value of exports is up 5% ($83 million) compared to the same period a year ago.
Separately, the USDA's Economic Research Service reported the value of dairy products imported into the U.S. in March were valued at $333 million, with about $111 million represented by cheese.
Total solids basis: USDEC calculated March exports represented about 18.6% of total production for the month, the second-highest percentage on record.
CWT-assisted exports
The National Milk Producers Federation (NMPF) updated year-to-date estimated Cooperatives Working Together (CWT) program-assisted sales totals. Through early May, accepted offers on 2021 sales have reached about 14.5 million pounds of American-type cheeses, 9.9 million pounds of butter, 7.1 million pounds of anhydrous milkfat, 15.7 million pounds of whole milk powder and 5.5 million pounds of cream cheese. These sales are the equivalent of 707 million pounds of milk on a milkfat basis.
Hay exports large
According to Christy Mastin, sales representative with Eckenberg Farms, Mattawa, Washington, foreign hay buyers and U.S. exporters remain focused on ongoing logistical challenges that hamper deliveries. Struggles continue regarding availability of shipping containers, port congestion and getting vessel space for bookings. Recently, some bookings have been split because of overweight vessels, forcing full containers to be left behind.
Despite those ongoing challenges, hay export activity picked up substantially in March, and Mastin said she believes April sales, when counted, will continue that trend.
March 2021 alfalfa hay exports totaled 282,496 metric tons (MT), the highest monthly total since April 2020. Based on USDA reports tracked by Progressive Forage, March 2021 sales to China at 143,532 MT are likely a record high for any month to any country on record, surpassing previous the peak of about 128,582 MT to China in October 2019.
March is historically the busiest month for exports of other hay, and March 2021 was no exception. At 148,915 MT, exports of other hay were the highest since March-April 2015. About two-thirds (98,156 MT) of the month's sales went to Japan, the largest volume for any month dating back to early 2013. Shipments to another major customer, South Korea, hit a 10-month high at nearly 34,000 MT.
For more on hay exports and market conditions, check out Progressive Forage's Forage Market Insights update.
Dairy heifer exports decline sharply
One export category not seeing a spring surge is in the dairy replacement heifer market.
After three strong months to end 2020 and start 2021, exports of U.S. dairy replacement heifers fell off sharply in March. The USDA estimated just 782 head were exported during the month, the lowest monthly total since last November.
Most of the March heifer sales stayed close to home: 489 relocated to Mexico and 224 moved to Canada. Two smaller shipments went to new destinations not normally associated with dairy heifer exports: 48 heifers were shipped to Peru and 21 went to Haiti.
Tony Clayton, Clayton Agri-Marketing Inc., Jefferson City, Missouri, expects the slower trend to continue through the rest of the year.
"We have a changing industry and trying to find dairy heifers to meet the export specifications will be difficult," he said. "Many buyers are going through 'sticker shock' of how much export costs have increased and being told they have to plan several months in advance to secure numbers to possibly fill a ship."
Clayton said he is watching for ripple effects from news reports regarding a ban on live animal exports by the New Zealand government. New Zealand is a major source of dairy and beef replacements for China, and a ban could force China to expand its search elsewhere. Limiting the potential for the U.S. dairy heifer market is the growing tension between the U.S. and China.
Citing Indonesia as an example, Clayton said the New Zealand ban will drive other countries to the U.S. to source cattle. However, limited U.S. heifer availability due to foreign buyer demand for registered animals, heifers bred with sexed semen and not bred to beef sires, and lack of understanding regarding genomic, will remain as export barriers.
International buyers will have to look at importing open heifers due to greater availability, Clayton said. U.S. dairy producers not needing replacements may be willing to part with more of those heifers as feed prices rise.
U.S. ag trade balance
As noted last month, depending on what definition you use, the U.S. trade surplus was either $774 million or $1.2 billion in March. The difference: The USDA, in coordination with the U.S. Department of Commerce, adopted the World Trade Organization's (WTO) internationally recognized definition of "agricultural products" for 2021.
By the WTO definition, March exports totaled about $15.3 billion and imports totaled $14.6 billion. Under the historical definition, March U.S. exports totaled $14.9 billion and imports totaled about $13.7 billion.
Through the first quarter of 2021, the year-to-date ag trade surplus is either $5.4 billion (WTO) or $6.5 billion (USDA historical).
Other dairy trade news
Here's a look at other issues affecting U.S. dairy and agriculture:
Participating in a Dairy Defined podcast, Krysta Harden, USDEC president and CEO, said U.S. dairy's focus on "sustainability" provided a powerful message to boost dairy sales abroad, especially as dairy's critics try to shape the future of global agriculture.


The Consortium for Common Food Names (CCFN), NMPF and USDEC commended U.S. trade officials for reaffirming concerns related to continued European Union (EU) misuse of legitimate geographical indications (GI) protections. The U.S. Trade Representative Office cited the GIs in its Special 301 Report, noting restrictions on the use of common food and beverage terms erect barriers to trade.


NMPF organized a coalition of nearly 300 agriculture and timber organizations on  a letter to U.S. Department of Transportation (DOT) Secretary Pete Buttigieg, urging immediate intervention to preserve U.S. access to shipping containers and ocean access to foreign markets. The letter asks the DOT to assist the Federal Maritime Commission in expediting its enforcement options, the latest in a series of efforts to resolve shipping issues.


In a meeting with U.S. Trade Representative Katherine Tai, NMPF leaders Jim Mulhern, president and CEO, and Randy Mooney, chair, said expanding foreign access for U.S. dairy products and eliminating nontariff trade barriers were necessary to strengthen the health of the U.S. dairy industry and expand dairy-reliant jobs across the country. While seeking new trade agreements, the dairy officials also emphasized the need for the U.S. to seek enforcement of the existing trade agreements with Canada and engage with Mexico to ensure a normal flow of trade.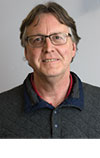 Dave Natzke

Editor
Progressive Dairy