For the first time in more than a year, monthly dairy product exports fell below year-earlier totals in November 2020, ending a consecutive growth streak at 14 months. Nonetheless, both 2020 export volume and value have already surpassed 2019 year-end levels with one month to go. Here's a look at the topline numbers from the U.S. Dairy Export Council (USDEC):
Volume basis: On a milk solids equivalent basis, monthly exports fell for the first time in 2020, down 0.2% from November 2019. A 27% gain in whey products was not enough to account for reduced volumes of nonfat dry milk and skim milk powders, cheese and lactose.
The major factors driving U.S. whey sales remained heavy Chinese purchasing to support the rebuilding of its pig herd decimated by African swine fever. China was also the top buyer for higher-value whey products for human consumption.
Mexico picked up the pace on nonfat milk and skim milk powder purchases. However, that was offset by significant weakening of cheese purchases.
High U.S. cheese prices, fueled by the USDA Farmers to Families Food Box purchases, contributed to the lower cheese sales globally.
Value basis: At $509.7 million, the value of November exports was down 5% from the same month a year earlier, in large part due to lower cheese sales.
CWT-assisted exports
As of late December, the National Milk Producers Federation (NMPF) estimated Cooperatives Working Together (CWT) program-assisted sales for 2020 totaled 36.7 million pounds of American-type cheeses, 14.8 million pounds of butter, 55.4 million pounds of whole milk powder, 2.8 million pounds of anhydrous milkfat and 7.3 million pounds of cream cheese. The sales are the equivalent of nearly 1.2 billion pounds of milk on a milkfat basis.
Another round of CWT-assisted export sales was announced on Jan. 11, equivalent to 51.4 million pounds of milk on a milkfat basis.
Dairy heifer exports weak but outlook is stronger
Monthly exports of replacement dairy heifers were the third lowest of the year in November: At just 341 head, 249 head moved to Mexico and 92 head went to Canada.
The good news, according to Gerardo Quaassdorff with T.K. Exports Inc., Boston, Virginia, is that inquiries and sales are picking up. (Read: U.S. dairy cattle exports: A challenging year but a brighter outlook.)
Returning home from loading a shipment of 1,750 head of cattle bound for Pakistan during the first week of January, Tony Clayton, Clayton Agri-Marketing Inc., Jefferson City, Missouri, said that country will be a high-volume buyer this winter. Combined with one shipment in December and another later in January, nearly 5,000 head of U.S. cattle should be in Pakistan by the end of February. Due to summer heat, it will be a seasonal buyer, October-February, as long as the U.S. can supply cattle.
The numbers of Holstein heifers bred to Holstein bulls will continue to be a challenge to source, Clayton said. In addition, buyers must be educated on the higher cost for dairy replacements bred with sexed semen or animals with high-genomic or A2 profiles.
"The days of spending a few days to put a large shipload of cattle together for export are probably over. International buyers will have to learn to plan seven to nine months ahead of their purchase to have the numbers and quality of cattle they want," he said.
Hay exporters in survival mode
November 2020 hay exports were below year-earlier levels, continuing a trend started last summer. At 189,165 metric tons (MT), alfalfa hay exports fell about 20,000 MT from October, with sales to China the lowest since January-February 2020. Small monthly increases to Japan and South Korea offset declines to Saudi Arabia, the United Arab Emirates and Taiwan.
Exports of other hay rose to 120,245 MT, a six-month high. Sales to Japan and South Korea were up slightly in November, with shipments to other major markets mostly steady.
Those numbers may not adequately illustrate an industry locked in survival mode, said Christy Mastin, sales representative with Eckenberg Farms, Mattawa, Washington.
While there are fewer "blank" sailings or the skipping of ports, long delays due to shortages of vessel space, access to terminals, equipment and labor are being experienced across all West Coast ports. A delay in one area creates delays in the next.
For more on hay exports and market conditions, check out Progressive Forage's Forage Market Insights update.
U.S. ag trade balance surges
Thanks to a surge of commodity sales (especially soybeans, corn, wheat and cotton) to China, the overall U.S. ag trade balance may have finally turned the corner.
November 2020 U.S. ag exports were valued at nearly $15.5 billion, likely the highest monthly total on record and topping $15 billion for a second consecutive month. November ag imports were estimated at about $11.4 billion, resulting in a $4.1 billion ag trade surplus for the month. That's the largest monthly ag trade surplus since November 2016.
Through November, the calendar year 2020 trade surplus now stands at about $5.6 billion, about $1.1 billion more than the same period a year earlier.
Other trade news
Here's a look at other issues affecting U.S. dairy and agriculture:
Despite the November surge in U.S. ag exports, ag producers responding to a December Purdue University/CME Group "Ag Economy Barometer" survey were less optimistic that the U.S.-China trade dispute will be resolved in a way that's beneficial to U.S. agriculture. Survey respondents were also less optimistic about overall U.S. ag trade prospects. The monthly survey collects responses from 400 producers whose annual market value of production is equal to or exceeds $500,000. Minimum targets by enterprise are as follows: 53% corn/soybeans, 14% wheat, 3% cotton, 19% beef cattle, 5% dairy and 6% hogs.


Beyond global supply, demand and prices, there is no shortage of issues affecting U.S. dairy and ag exports. As the new year gets underway, factors impacting exports – directly or indirectly – include the change in U.S. political leadership and shipping challenges to the distribution of government assistance payments and pandemic vaccines.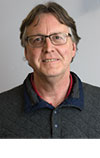 Dave Natzke

Editor
Progressive Dairy