Two U.S. lawmakers representing major U.S. dairy states, U.S. Sens. Charles Schumer (D-N.Y.) and Tammy Baldwin (D-Wis.), have called on Obama Administration leaders to review new Canadian trade policies they say will hurt the U.S. dairy industry.
In a letter to USDA Secretary Tom Vilsack and U.S. Trade Representative (USTR) Michael Froman, the senators urged an investigation into whether the policies violate U.S.-Canadian trade agreements. Schumer and Baldwin expressed concern about Canada's National Ingredients Strategy and its already active Ontario Class VI pricing program.
The border war primarily concerns Canada's "diafiltered" milk, called ultrafiltered (UF) milk in the U.S. The U.S. dairy product was given duty-free access into Canada under the North American Free Trade Agreement (NAFTA).
As a means to limit UF imports, Canada adopted new cheese-manufacturing standards in 2008, requiring a minimum percentage of protein used in making cheese must be sourced directly from fluid milk. However, earlier this year Canadian dairy farmers charged the cheese standards have not been enforced, allowing imported lower-cost milk proteins, including UF milk, to displace domestic milk in the country's cheese production. Published reports estimated Canadian dairy farmer revenue losses at $231 million per year.
In response, the Canadian Dairy Commission implemented a temporary national program to encourage the use of Canadian milk in cheese manufacturing. The targeted pricing program gave dairy processors access to Canadian "Class 4(m)" milk protein concentrates at reduced prices. The program was set expire on July 31, but has been extended until Nov. 1, 2016.
The program was established by the Canadian Milk Supply Management Committee (CMSMC), which includes representatives of the marketing boards and governments of all the provinces.
The temporary program did not ban UF imports from the U.S., but rather made those products less economically competitive for use by Canadian processors. According to Schumer and Baldwin, these programs incentivize Canadian processors to use Canadian milk and dairy inputs, penalizing them for the use of imported dairy products.
Read: Agropur fires shot in Canadian-U.S. dairy border battle
U.S. dairy industry impact
In both New York and Wisconsin, dairy companies have built and expanded businesses around the production of UF milk.
Cayuga Milk Ingredients, which represents 25 dairy farms in central New York, completed a $100 million milk processing plant in 2014 and was completing a $4 million expansion project this year to increase production capacity. Cayuga Milk Ingredients exported more than $23 million worth of milk protein isolate and UF milk to Canada in 2015. Sales in 2016 were expected to generate $30 million, about 25 percent of the company's total gross income.
New York dairy cooperative O-AT-KA of Batavia, which exports about 20 percent of its production to Canada annually, said potential trade restrictions and tariffs on UF milk, which added up to 180 million pounds of milk and $19 million in sales, threaten O-AT-KA and the entire western New York dairy industry. Upstate Niagara Cooperative, made up of nearly 400 dairies, is the majority owner of O-AT-KA. Dairy Farmers of America owns the remaining 10 percent. A $16 million expansion expanded UF capabilities in 2012.
Another New York company, Ideal Dairy Farm, relies on trade with Canada, Schumer said.
In an article earlier this year in the Wisconsin State Journal, Grassland Dairy Products' chief executive officer Leon Gregorich and president Trevor Wuethrich said Wisconsin's dairy industry stood to lose $100 million annually if the Canadian UF market was restricted.
While the initial program was temporary, Canadian dairy farmer and processor organizations negotiated an agreement in July, including a National Ingredients Strategy.
Agreement details have not yet been made public. The agreement requires producer and processor organization ratification, with an initial anticipated implementation date of Sept. 1. The new target date is Nov. 1.
According to Schumer, the strategy reportedly takes a similar approach to the Class 6 pricing program by incentivizing Canadian processors to shift away from using U.S. dairy imports.
Schumer and Baldwin voiced their concern that implementing the new strategy across Canada could raise further compliance issues with Canada's NAFTA and World Trade Organization (WTO) obligations by "impeding dairy trade" between the two countries.
"It clear that Canada's new restrictive dairy trade and pricing polices is a blatant attempt to clamp down on American dairy products – and that flies directly in the face of fair trade agreements signed by the U.S. and Canada," said Schumer.
USDEC, NMPF praise effort
Schumer and Baldwin drew praise from the U.S. Dairy Export Council (USDEC) and the National Milk Producers Federation (NMPF).
Jim Mulhern, President and CEO of NMPF, commended the senators for their push to have Canada's policies evaluated.
"This letter comes at a critical time for both trade and the well-being of America's dairy producers," Mulhern said. "We appreciate the Senators' attention to the importance of holding one of our largest trading partners to its international commitments and the key role that the U.S. government must play in doing so."
Tom Suber, president of USDEC, concurred. "Canada has built up a deeply problematic track record of instituting program after program to intentionally erect roadblocks to dairy imports," Suber said. "This volatile situation with a country that should be one of our most reliable trading partners, given the strength of the U.S.-Canada relationship, cannot continue to erode the investments that U.S. dairy companies have made in shipping to this market."
PHOTO: Sen. Charles Schumer (D-N.Y.) leads an effort to review new Canadian trade policies many believe will hurt the U.S. dairy industry. Photo by Chip Somodevilla with Getty Images.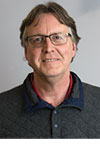 Dave Natzke

Editor
Progressive Dairyman