U.S. dairy farmers will receive a second payment to partially offset losses as a result of the negative impacts of retaliatory tariffs on exports.
Like the first payment, initiated in September 2018, the second will equal 6 cents per hundredweight (cwt) on a producer's annual milk production history.
The dairy payments are based on milk production history in 2011-13, established under the Margin Protection Program for Dairy (MPP-Dairy). Dairy farmers not participating in MPP-Dairy, new operations and those having gone through a recent generational transfer must provide milk production records to establish history with their local USDA Farm Service Agency (FSA) office. Dairy operations are also required to have been in operation on June 1, 2018 to be eligible for payments.
Producers need only sign up once for the Market Facilitation Program (MFP) to be eligible for the first and second payments. Producers must complete an application by Jan. 15, 2019. Farmers applying for MFP payments who haven't heard from their FSA office are urged to call to set up an appointment. FSA will also accommodate farmers who want to delay payments until 2019 to move income into the new tax year.
Read: Need cash? Get to FSA office for MFP payments.
The second payment will total an estimated $127.4 million, bringing total payments to about $255 million under the USDA's Market Facilitation Program.
U.S. Agriculture Secretary Sonny Perdue announced the "second and final" round of trade mitigation payments on Dec. 17.
"While there have been positive movements on the trade front, American farmers are continuing to experience losses due to unjustified trade retaliation by foreign nations," Perdue said. "This assistance will help with short-term cash flow issues as we move into the new year."
Dairy organizations have expressed disappointment in the level of direct aid paid to dairy farmers. The National Milk Producers Federation (NMPF) cited numerous studies indicating dairy farmers had lost up to $1.5 billion due to the negative impacts of retaliatory trade tariffs, especially from Mexico and China.
Read: Dairy disappointed in USDA tariff assistance package and NMPF asks USDA to bolster dairy aid package.
"The tariff-mitigation payment for dairy farmers in this second round of payments is less than we had hoped for, but it will provide some assistance during difficult times," said Jim Mulhern, NMPF president and CEO. "The tit-for-tat tariffs that prompted these mitigation payments continue to inflict damage across the farm economy. We urge the administration to resolve tensions with key trading partners, including China and Mexico, as the best way to assist farmers going forward."
Jeff Lyon, general manager of Midwest-based FarmFirst Dairy Cooperative, expressed continued disappointment.
"FarmFirst Dairy Cooperative was hopeful that the administration would heed our concerns for these trade mitigation payments to more accurately reflect the costs dairy farmers are experiencing due to this trade war," Lyon said. "However, we acknowledge their effort to help offset these losses.
"We ask that the administration quickly resolve the trade conflict that exists between U.S. trading partners, China and Mexico, and quickly lift the retaliatory tariffs currently in place as they continue to challenge dairy markets," Lyon added.
Perdue deflected some of the dairy industry's criticism in a press release this week, noting changes to MPP-Dairy made in the Bipartisan Budget Act of 2018 resulted in $253 million in payments – less the cost of premiums – to participating dairy farmers between February and August. Those producers had purchased MPP-Dairy premium coverage levels of $7, $7.50 or $8 per cwt.
Last September, USDA initiated three programs to aid U.S. farmers in sustaining the short-term damages associated with the trade disputes and securing long-term, stable export markets.
1. USDA's FSA has been administering MFP to provide the first payments to almond, corn, cotton, dairy, hog, sorghum, soybean, fresh sweet cherry and wheat producers since September 2018 for the first 50 percent of their 2018 production.
2. USDA's Agricultural Marketing Service (AMS) is also administering a food purchase and distribution program to purchase up to $1.2 billion in commodities unfairly targeted by unjustified retaliation. USDA's Food and Nutrition Service (FNS) is distributing these commodities through nutrition assistance programs, such as The Emergency Food Assistance Program and child nutrition programs. So far, USDA has procured some portion of 16 of the 29 commodities included in the program, totaling more than 4,500 truckloads of food. AMS will continue purchasing commodities for delivery throughout 2019.
3. Through the Foreign Agricultural Service's (FAS) Agricultural Trade Promotion (ATP) program, $200 million is being made available to develop foreign markets for U.S. agricultural products. The program will help U.S. agricultural exporters identify and access new markets and help mitigate the adverse effects of other countries' restrictions. The application period closed in November with more than $600 million in requested activities from more than 70 organizations. FAS will announce ATP funding awards in early January.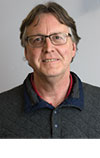 Dave Natzke

Editor
Progressive Dairyman