The USDA has failed to submit federally mandated annual reports summarizing dairy checkoff activities and spending since 2012, according to the Organization for Competitive Markets (OCM). Those associated with the reporting process say the delays are not intentional or an effort to mislead.
Federal law leading to the creation of the National Dairy Promotion and Research Program and the National Fluid Milk Processor Promotion Program (MilkPEP) requires USDA to submit a report to House and Senate ag committees each year.
The USDA website currently links to annual reports from 2005 through 2012. The reports include an accounting of funds collected and spent, and an independent analysis of the effectiveness of both programs' advertising campaigns.
The missing reports came to light when Parke Wilde, a Tufts University professor, filed a Freedom of Information Act (FOIA) request seeking the annual summaries. The USDA's secretary of agriculture is responsible for submitting annual reports to Congress accounting for dairy checkoff activities and spending, including an independent analysis of the effectiveness of the program.
"I initially assumed there had just been a delay in posting the reports to the USDA website," Wilde told OCM. "I was astonished to hear that the reports had never been published or submitted to Congress as required by law. I use these reports in my teaching, to show how consumers respond to checkoff marketing of dairy products with all sorts of nutritional profiles, ranging from milk to pizza to cheeseburgers. The reports are essential for transparency in checkoff program administration."
Responding to Wilde's FOIA request via letter, Greg Bridges, USDA Ag Marketing Service FOIA officer, said the annual reports had not been submitted or published, and therefore could not be provided.
Mike Eby, chairman of the National Dairy Producers Organization (NDPO), called on USDA to submit the reports.
"The present U.S. Secretary of Agriculture, Mr. Perdue, now has an obligation to correct the failings of Mr. Vilsack and immediately prepare and publish the mandated annual reports to Congress for the last five years describing the activities of and accounting for the receipt and disbursement of all funds received by the National Dairy Promotion and Research Board," he said.
"It's time for Congress to hold USDA and its checkoff programs accountable for family farmers' tax dollars," said Mike Weaver, president of OCM. "Since checkoff programs have been determined by the federal courts to be activities and speech of the federal government, those funds should be audited and transparent."
DMI counsel responds
According to DMI general counsel Wayne Watkinson, the report delays were not due to intentional delays or withholding of information, and the rush to identify "culprits" – including former U.S. ag secretary Tom Vilsack – were misguided. Vilsack now serves as president and chief executive officer of the U.S. Dairy Export Council, which receives checkoff funding.
"Everybody agrees the reports should have been out. DMI wants the reports out, because it's a third-party verification of what they are doing," Watkinson said. "Everyone is looking for a culprit. There is no culprit; it's just circumstances.
"Nobody is trying to mislead or delay," said Watkinson, with the law firm of McLeod, Watkinson & Miller, based in Washington, D.C. "It's just that they need to make the reports accurate. When they were going through the verification process at USDA, it was clear there were issues in terms of the numbers in the analysis. That happens all the time. Once you start stacking up the reports, because one report operates on the previous report, all the reports are late."
Under the reporting process, USDA contracts with a third party, either a university of private entity, to do a ROI (return on investment) study on DMI and MilkPEP programs. DMI and MilkPEP submits report information and pays for the analysis, but the report is overseen by USDA. Once submitted by the third party, in this case Texas A&M University, USDA economists review the report, sending questions back to the third-party preparer, adding to delays.
Increasing use of partnerships in DMI dairy promotion activities – including companies such as Dominos and McDonald's – complicates the annual reports due to the accessability to proprietary information from those companies.
While the period in question covers five years, Watkinson said only three reports have been delayed. Due to changes in reporting methodology, the 2013-2014 report was scheduled to joint report, and reports lag by a year to acquire all financial data for the previous year.
Reports for 2013-2014 and 2015 are finished, with the 2016 report nearing completion. He said reports would now be uploaded to the USDA website retroactively.
Watkinson said DMI has relied on these reports to communicate program financial information to dairy farmers who contribute their checkoff dollars to fund research, promotion and marketing programs. Due to the reporting delays, DMI will begin preparing and sharing its own financial reports going forward, in addition to the USDA reports.
Checkoff bills introduced
Several bills regulating commodity checkoff programs have been introduced in Congress. In late March 2017, U.S. Sens. Mike Lee (R-Utah) and Cory Booker (D-New Jersey) introduced the "Opportunities for Fairness in Farming Act" of 2017 (S. 741), a proposal to limit some checkoff administration board activities. The bill was referred to the Senate Ag Committee.
A companion bill (H.R. 1753) was introduced in the House by U.S. Reps. Dave Brat (R-Virginia) and Dina Titus (D-Nevada), and was referred to the House Ag Committee.
Also in late March, Lee introduced the "Voluntary Checkoff Program Participation Act" (S. 740), a bill prohibiting mandatory or compulsory checkoff programs and requiring producer participation in the programs to be voluntary at the point of sale. Sen. Rand Paul (R-Kentucky) signed on as a cosponsor in late June. Brat introduced a companion House bill (H.R. 1752), joined by cosponsors Reps. Matt Gaetz (R-Florida) and Thomas Massie (R-Kentucky). The bills were referred to Senate and House ag committees, respectively.
OCM, described as a research and advocacy organization working for open and competitive markets, has been joined by scores of farm organizations in endorsing the bills, saying they would bring transparency and accountability to checkoff programs.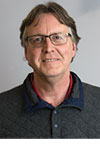 Dave Natzke

Editor
Progressive Dairyman