The USDA's June World Ag Supply and Demand Estimates (WASDE) report reduced 2018 and 2019 milk production projections and brightened the outlook for prices somewhat. Nonetheless, average prices for both years are expected to be below averages received by dairy farmers in 2017.
Citing lower milk cow numbers and slower growth in milk per cow, the 2018 milk production estimate was cut 700 million pounds from last month's forecast, to 218 billion pounds. If realized, it would be up just 1.2 percent from 2017. Over the past two months, USDA had cut the 2018 milk production forecast by 1 billion pounds. The USDA's May 2018 Milk Production report will be released June 19.
Based on current estimates, USDA raised 2018 projected average prices (midpoint of range) compared to a month ago: Class III – $15.25 per hundredweight (cwt), up from $15.05 per cwt; Class IV – $14.55 per cwt, up from $14.05 per cwt; and all-milk – $16.80 per cwt, up from $16.45 per cwt. Despite an improved outlook, the projected average all-milk price for 2018 remains 85 cents below that seen in 2017.
In its milk production forecast for 2019, the USDA cut last month's forecast to 221.1 billion pounds, a 400-million-pound reduction. If realized, it would be up 1.4 percent from the level forecast for 2018.
In its price projections for 2019, the USDA forecast (midpoint of range) Class III – $15.80 per cwt; Class IV – $14.25 per cwt; and all-milk – $17.20 per cwt. All would be up from 2018, but below 2017 price averages.
Beef outlook
The USDA lowered its 2018 beef production forecast again, primarily due to lighter carcass weights that will offset higher second-quarter steer, heifer and cow slaughter totals. Projected 2018 cattle prices were lowered slightly.
Feed outlook
On the feed side of the equation, 2018-19 corn ending stocks were cut due to robust exports and an increase in the use of corn for ethanol. The average price forecast for the 2018-19 marketing year (midpoint of range) was raised a dime from last month, to $3.90 per bushel. That would be about 50 cents per bushel higher than the projected 2017-18 marketing year average.
The 2018-19 outlook for U.S. soybeans is also for lower ending stocks, based on higher expected exports of soybean meal.
Projected 2017-18 and 2018-19 marketing year average prices paid to growers for soybeans were unchanged from last month, with 2017-18 prices to average about $9.40 per bushel and 2018-19 estimates in a very wide range of $8.75 to $11.25 per bushel.
Soybean meal prices are expected to average $360 per ton for 2017-18 and fall in a range of $330 to $370 per ton for 2018-19.
The next USDA crop-related reports with potential impacts on the markets are the annual Acreage report, updating 2018-19 acreage estimates for all major crops, and the quarterly Grain Stocks report. Both reports will be issued on June 29.
July California Class 1 prices dip
The California Department of Food and Agriculture (CDFA) announced the July Class 1 price at $16.86 per cwt for the north and $17.13 for the south. Both are 33 cents less than June 2018 and $1.59 less than July 2017. Through the first seven months of 2018, the north average is $16.12 per cwt; the south average is $16.39 per cwt. They are about $1.59 per cwt less than the same period in 2017.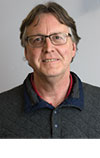 Dave Natzke

Editor
Progressive Dairyman