The enrollment period for participation in the 2018 Margin Protection Program for Dairy (MPP-Dairy) is open Sept. 1, but don't rush into your Farm Service Agency (FSA) office just yet. And, U.S. Ag Secretary Sonny Perdue has given dairy farmers another option – they can opt out of MPP-Dairy altogether next year.
The MPP-Dairy enrollment period for calendar year 2018 is Sept. 1-Dec. 15, 2017.
"Secretary Perdue is using his authority to allow producers to withdraw from the MPP Dairy Program and not pay the annual administrative fee for 2018," said Rob Johansson, USDA acting deputy undersecretary for farm production and conservation. "The decision is in response to requests by the dairy industry and a number of MPP-Dairy program participants."
To opt out, a producer should not sign up during the annual registration period. The decision would be for 2018 only and is not retroactive.
In reality, opting out of the 2018 program will save most dairy farmers just $100, the administrative fee to enroll. About 93 percent of dairy farmers participating in 2017 signed up for the minimum catastrophic coverage (protecting a margin of $4 per hundredweight), which required no additional premium payment. By opting out, a producer would not receive any MPP-Dairy benefits if payments are triggered for 2018.
Bradley Karner, USDA acting director administrator of farm programs, issued a notice to state and county FSA offices regarding the opt-out provisions. Full details were also to be published in a Federal Register notice.
The voluntary program, established by the 2014 Farm Bill, provides indemnity payments to participating dairy farmers when the U.S. average milk income margin – the difference between the price of milk and feed costs – falls below the coverage level selected by the producer.
Under provisions contained in the original program, participants could adjust margin coverage levels and percentage of milk covered annually, but had to remain in the program until it expired at the end of 2018.
NMPF: Opt out opens door to LGM-Dairy for 2018
Jim Mulhern, president and CEO of the National Milk Producers Federation (NMPF), said offering the option of opting out of the MPP-Dairy in 2018 was acknowledgement dairy farmers were dissatisfied with the program.
"The Margin Protection Program (MPP) in its current form has been a disappointment to many dairy farmers, which is why NMPF has been working both with the USDA and Congress to make significant improvements to the program," Mulhern said. "We had earlier suggested to USDA that, given this level of dissatisfaction, one option would be to allow farmers to opt out of the MPP in the coming calendar year.
"The announcement to allow farmers to opt out of the program in 2018 is a welcome development, in that it acknowledges the widespread dissatisfaction among farmers enrolled in the program," Mulhern continued. "Simply put, the way the program was enacted in the 2014 Farm Bill, it does not meet the needs of America's dairy farmers today and declining participation levels amply illustrate farmers' disenchantment with the MPP."
Mulhern noted that opting out of MPP-Dairy would make dairy farmers eligible to participate in the Livestock Gross Margin for Dairy (LGM-Dairy) program, a separate margin insurance program administered through the USDA's Risk Management Agency. Current law prohibits dairy farmers from participating in both programs simultaneously.
Farmers who elect to remain in MPP-Dairy for calendar year 2018 must pay the minimum $100 administrative fee. They have the option of selecting a different margin level and may change the percentage of milk production covered. If buying up coverage above the base $4 per hundredweight (cwt) level for 2018, dairy producers can either pay the premium in full at the time of enrollment or pay 100 percent of the premium by Sept. 1, 2018. Premium fees may be paid directly to FSA, or producers can work with their milk handlers to remit premiums on their behalf.
USDA has a web tool to help producers determine their desired level of coverage.
Dairy operations enrolling in the program must also meet conservation compliance provisions.
For more information, visit FSA online at or stop by a local FSA office.
Hold off on 2018 MPP-Dairy sign-up
Citing recent volatility in both milk and feed prices, the University of Wisconsin – Madison's Bob Cropp, professor emeritus, and Mark Stephenson, director of dairy policy analysis, recommended dairy farmers hold off on locking down MPP-Dairy coverage levels for 2018. Waiting until the Dec. 15 closing date nears will give farmers time to evaluate market trends before buying coverage for the year ahead.
USDA urged to improve dairy income insurance option
The fate and framework for MPP-Dairy beyond 2018 rests in the hands of Congress and the 2018 Farm Bill, and political activity continues.
Adjustments to MPP-Dairy have been the subject of both House and Senate ag committee hearings, and the National Milk Producers Federation (NMPF) has taken its priorities to Capitol Hill.
"Looking ahead, Congress must make more resources available to the MPP, so that the program provides a more effective, affordable safety net – one that provides support when farmers need it," Mulhern said. "We are currently working with lawmakers to secure program improvements that will restore farmers' faith in the value of the MPP. We also will continue to work with USDA and Congress to develop additional risk management options for dairy producers."
In August, more than 25 members of Congress representing both parties sent a letter to Perdue, urging him to use his authority to provide dairy farmers with financial relief and insurance options similar to those offered under the USDA Risk Management Agency's Federal Crop Insurance Program. The letter criticized the current program and asked the USDA to define milk as a distinct agricultural commodity eligible for Federal Crop Insurance Corporation (FCIC) coverage.
The American Farm Bureau Federation is finalizing a Dairy-Revenue Protection program and plans to submit a proposal to the FCIC in October. An online survey is available to collect farmer input.
Congress also continues to wrestle with a federal budget, which could include a Senate Appropriations Committee proposal to jump-start MPP-Dairy changes before the 2018 Farm Bill.
However, that proposal, including lowering insurance premiums for smaller dairy herds, is not garnering universal support.
In a weekly newsletter to members of California's Milk Producers Council (MPC), Geoff Vanden Heuvel, MPC board member and economics consultant, said the dramatically lower premiums for smaller producers, without any reductions for larger producers, increases the disparity in federal safety net protection.
"Milk Producers Council supported the creation of the Margin Protection Plan because it provided a safety net that was available to all producers regardless of size," Vanden Heuvel said. "The program that Congress created already favors the small volume producers through reduced rates. This proposed change by the Appropriations Committee greatly exacerbates the current situation."
Under the proposed premium restructuring, a farmer producing less than 5 million pounds of milk annually could insure a $8-per-cwt margin for a premium of 15 cents per cwt, while the cost for a larger herd (milk production above 5 million pounds annually) would remain at $1.36 per cwt.
"We appreciate the desire by the Appropriations Committee to strengthen the MPP with more resources, but believe those resources should be deployed in a way that does not pick winners and losers among American dairy farmers."
During 2016, 78 percent of dairy operations enrolled in MPP-Dairy had a production history of less than 5 million pounds of milk, according to analysis by John Newton, director of AFBF's Market Intelligence. These farms, however, represented less than 20 percent of the covered milk in MPP-Dairy.
The farms with a production history of less than 5 million pounds of milk correspond to approximately 217 milking cows based on USDA's estimate of 2016 milk production per cow of 23,037 pounds per year; the median size of dairy farms in the U.S. is 223 milking cows. Thus, farms at or below the median size will see their costs for buy-up coverage drop substantially.
Under the proposal, dairy operations with less than 5 million pounds of production history would see their premium rates for buy-up coverage drop by as much as 78 percent, Newton said. The cost for $8 buy-up coverage would drop from 47.5 cents per cwt to 15.3 cents per cwt, a decline of 68 percent. The most popular buy-up coverage levels during 2015 and 2016, $6 and $6.50 per cwt, would see their premiums drop to 1.7 cents and 4.3 cents per cwt, respectively.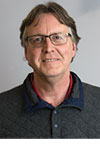 Dave Natzke

Editor
Progressive Dairyman