A final rule giving schools greater flexibility in the varieties of milk offered to students could be in place by mid-March, in time to make milk-purchasing decisions for the 2019-20 school year.
The rule makes permanent the changes U.S. Ag Secretary Sonny Purdue initiated last year to streamline the process by which schools can serve low-fat flavored milk. He originally signed a proclamation in May 2017, requiring the USDA to begin the regulatory process toward giving schools more discretion in selecting the varieties of milk served during lunch and breakfast programs.
Shortly after the proclamation, language contained in a 2017-18 omnibus spending bill, signed by President Trump in May 2017, allowed states to grant special exemptions to schools that would like to offer low-fat flavored milk in school meal programs during the 2017-18 school year. Under the agreement, a school needed to demonstrate either a decline in student milk consumption or an increase in school milk waste to receive an exemption.
Read: Dairy getting upgrade in school meal programs
The "final" rule – titled "The Child Nutrition Programs: Flexibilities for Milk, Whole Grains and Sodium Requirements" – becomes effective 60 days after publication in the Federal Register. The publication date has been set for Dec. 12, 2018. It comes more than a year after the "interim final" rule of the same title was published in Nov. 30, 2017.
Specific to dairy, the rule will broaden the milk options in the National School Lunch Program (NLSP) and School Breakfast Program (SBP), allowing local operators to permanently offer flavored, low-fat milk. For consistency across nutrition programs, it will also allow flavored, low-fat milk in the Special Milk Program for Children and in the Child and Adult Care Food Program for participants ages 6 and older.
In addition to addressing fluid milk, the rule provides schools more time to reduce sodium levels in the lunch and breakfast programs, likely giving cheese manufacturers more time to make product adjustments without sacrificing product quality, food safety and other critical attributes.
The rule also addresses the inclusion of grains in school lunch and breakfast menus.
Dairy groups respond
The head of the National Milk Producers Federation (NMPF) commended Perdue for the action, saying it will encourage milk consumption in schools.
In 2012, USDA updated the NSLP and SBP meal requirements, eliminating low-fat flavored milk as an option in school meal and a la carte programs.
After implementation, milk consumption in schools dropped. Students consumed 288 million fewer half pints of milk from 2012-15, even as public school enrollments grew.
"USDA's own studies have shown that students drank less milk after low-fat chocolate milk was removed from schools," said Jim Mulhern, NMPF president and chief executive officer. "Returning low-fat flavored milk to school menus will help reverse this harmful trend. Milk has been an integral part of school meals since their beginning, and greater milk consumption equals better nutrition for America's kids. The new rule is good news for schools, students and American dairy farmers."
The USDA action will allow schools to offer low-fat flavored milk without requiring them to demonstrate either a reduction in student milk consumption or an increase in school milk waste, bureaucratic hoops that had limited their ability to offer low-fat flavored milk in the 2017-18 school year, Mulhern said.
NMPF said a bipartisan effort by numerous members of Congress advocated for the change, led by U.S. Reps. Glenn 'GT' Thompson (R-Pennsylvania) and Joe Courtney (D-Connecticut).
"This is great news, not only for dairy farmers and processors, but also for schoolkids across the U.S.," said John Rettler, president of FarmFirst Dairy Cooperative. "This is a step in the right direction in ensuring that school cafeterias are able to provide valuable nutrition in options that appeal to growing children's taste buds. Their good habits now have the potential to make them lifelong milk drinkers."
Mentioning research citing the health benefits of dairy fats, Retttler said more milk options should be available to schools. "Ideally, these same school cafeterias should offer 2 percent or whole flavored milk as well, providing schoolchildren with a great variety of healthy beverage options," he said.
"When it comes to the health and nutrition of our children, it is a nonpartisan issue," said Jeff Lyon, FarmFirst's general manager. "[The] efforts to make this rule final will reduce the amount of paperwork and administrative hurdles schools have to jump through simply to offer their students more milk options."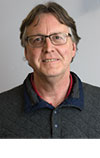 Dave Natzke

Editor
Progressive Dairyman