The USDA's Agricultural Marketing Service (AMS) and Farm Service Agency (FSA) will host a webinar on Thursday, May 14, at 1 p.m. (Eastern time), for agricultural producers interested in applying for direct payments through the Coronavirus Food Assistance Program (CFAP). Open to all farmers, the webinar will be of special interest to producers new to FSA programs.
The webinar is an opportunity for producers to learn about the general application process and required documentation prior to the official beginning of sign-up.
Details regarding the sign-up period and payment rates and calculations have not released. According to the USDA press release, more details about CFAP direct payments will be announced soon. As far as possible timing, the USDA has scheduled CFAP training webinars for state and county staff on May 21 in the Northeast, Southeast, Northwest and Southwest, and May 22 in the Midwest.
Producers interested in participating in the webinar may register in advance to receive a confirmation email containing information about joining the webinar. Participants will also be able to submit questions through the Q&A box or via email.
U.S. Secretary of Agriculture Sonny Perdue announced the CFAP on April 17. The program includes two major elements: $16 billion will be provided as direct payments for farmers and ranchers, and $3 billion will be used to purchase agriculture products, including meat, dairy and produce. Read: USDA announces Coronavirus Food Assistance Program; no to DMC and supply management.
A recording of the webinar, the answers to questions and other information will be posted on the CFAP website following the webinar.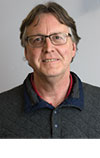 Dave Natzke

Editor
Progressive Dairy