The USDA raised the 2021 milk production forecast but said increased domestic and international demand will help improve the outlook for prices.
The April World Ag Supply and Demand Estimates (WASDE) report, released April 9, forecasts the 2021 all-milk price to average $18.40 per hundredweight (cwt), up 65 cents from last month and about midway between annual averages seen in 2019 and 2020.
For 2021, the USDA raised the production forecast to 227.7 billion pounds, up 400 million pounds from last month's estimate, citing increased cow numbers. If realized, 2021 production would be up about 2% from 2020.
Projected 2021 product prices were raised from a month ago for cheese, butter, nonfat dry milk and dry whey. As a result, the forecast for the Class III milk price was raised to $17.10 per cwt, up 35 cents from last month, while the Class IV average price was raised 70 cents to $15.15 per cwt.
With the time lag before release of the WASDE report, the USDA 2021 price outlook has not captured recent strengthening in Class III and Class IV futures prices. Using Chicago Mercantile Exchange (CME) futures prices at the close of trading on April 8, the 2021 Class III price would average about $18.12 per cwt, while the Class IV price would average about $15.94 per cwt.
The 2020 average all-milk price was $18.32 per cwt; the 2020 Class III price averaged $18.16 per cwt, while the average Class IV price was $13.49 per cwt.
Beef outlook
The 2021 beef production forecast was raised from the previous month primarily on higher cattle slaughter in the second half of year, but production gains are partially offset by lighter carcass weights. The 2021 projected cattle price was raised $1 per cwt based on current price strength and firm demand. The 2021 annual average price was forecast at $116 per cwt, up about $7.50 from the 2020 average.
Feed costs higher
Based on WASDE supply and demand estimates, feed supply and cost projections included:
Corn: This month's 2020-21 U.S. corn supply, demand and price outlook calls for greater feed and residual use, increased corn used for ethanol production, larger exports and lower ending stocks. At $4.30 per bushel, the projected season-average corn price received by producers was unchanged from a month earlier and would be about 74 cents (21%) more than 2019-20.


Soybeans: This month's 2020-21 U.S. soybean supply, demand and price outlook includes higher exports but lower crush, residual use and seed use. Soybean exports were raised mainly reflecting record exports through the first half of the marketing year. The U.S. season-average soybean price received by producers for 2020-21 was estimated at $11.25 per bushel, up 10 cents from last month and about $2.58 (31%) more than the 2019-20 average. The projected soybean meal price was estimated at $400 per ton, unchanged from last month and about $100 (34%) more than the 2019-20 average.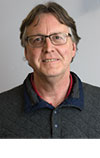 Dave Natzke

Editor
Progressive Dairy