Digest Highlights: National Dairy Board gets new appointees. Pennsylvania cuts over-order premium. California dairy digester deadline nears. Find a summary of this and other news here.
13 appointed to National Dairy Board
Twelve dairy farmers and one importer have been appointed to serve three-year terms on the National Dairy Promotion and Research Board. Their terms begin immediately and end on Oct. 31, 2020.
Newly appointed producers are:
• Region 1 (Alaska, Oregon and Washington) Dolores Werkhoven, Monroe, Washington
• Region 4 (Arkansas, Kansas, New Mexico, Oklahoma and Texas) Orville Miller, Hutchinson, Kansas
• Region 6 (Wisconsin) Stacy Eberle, Monroe, Wisconsin, and Becky Levzow, Rio, Wisconsin
• Region 7 (Illinois, Iowa, Missouri and Nebraska) Alex Peterson, Trenton, Missouri
• Region 9 (Indiana, Michigan, Ohio and West Virginia) Gregory Gibson, Bruceton Mills, West Virginia
• Region 10 (Alabama, District of Columbia, Florida, Georgia, Kentucky, Louisiana, Mississippi, North Carolina, Puerto Rico, South Carolina, Tennessee and Virginia) John Larson, Okeechobee, Florida
• Region 12 (Connecticut, Maine, Massachusetts, New Hampshire, New York, Rhode Island and Vermont) Melissa Dziurgot, Durham, Connecticut
Reappointed producers are:
• Region 3 (Arizona, Colorado, Montana, Nevada, Utah and Wyoming) James Webb, Delta, Colorado
• Region 4 – William Anglin, Bentonville, Arkansas
• Region 5 (Minnesota, North Dakota and South Dakota) Kathleen Skiba, North Branch, Minnesota
• Region 8 (Idaho) John Ballard, Gooding, Idaho
Ralph Hofman, Basking Ridge, New Jersey, was newly appointed as a dairy importer representative.
Pennsylvania: Over-order premium cut
The Pennsylvania Milk Marketing Board reduced the Class I over-order premium price for milk from $1.60 per hundredweight (cwt) to 75 cents per cwt for the nine-month period beginning Jan. 1, 2018.
Pennsylvania Farm Bureau (PFB) had recommended reducing the over-order premium to $1 per cwt, in an effort to balance the financial needs of dairy producers with the need for Pennsylvania dairy processors to remain competitive in the Northeast. While the lower premium cuts into producer income, failure to keep processors competitive could result in loss of milk markets, said PFB President Rick Ebert.
The over-order premium and a fuel adjuster add-on are assessed on Class I (fluid) milk that is produced, processed and sold within Pennsylvania.
Washington: New rules would require RFID for cattle in some cases
The Washington State Department of Agriculture (WSDA) filed a notice of intent to establish rules requiring Radio Frequency Identification (RFID) in cases where cattle are currently required to be identified with metal tags.
The proposed rule amendments would require official USDA RFID tags when female cattle receive brucellosis vaccinations; when bulls are sampled for trichomoniasis; and on all sexually intact cattle and bison over 18 months old presented for sale at a public livestock market.
No timetable for consideration of the proposal or a public comment period have been set, but it is not expected to occur prior to the end of the 2018 legislative session, scheduled for March 8, 2018.
New York: Waste tire regulations scheduled for May
Advisers from the New York Farm Bureau, Cornell University's PRO-DAIRY and the Northeast Dairy Producers Association are working with state officials regarding a new regulation defining use of waste tires. The deadline for implementation is May 2, 2018.
Last September, the New York's Department of Environmental Conservation (DEC) released regulations covering the "beneficial use" of tires in farming practices, including those used to cover forage bunker silos. Whole tires have been cited as a source of standing water and mosquito breeding grounds, raising public health concerns.
The DEC's regulations limit use to 0.25 passenger tire equivalents (rim diameter of 17 inches of less) per square foot of cover or bunker area. Tires larger than a passenger car tire are evaluated for volume using a conversion measurement.
All tires on the bunk would either have to be cut in half or have holes drilled in them.
According to the agricultural organizations, the regulations place hurdles on tire use. A large majority of tires that farmers have on their bunker silos are radial-ply tires, which have metal wires in both the tread and side walls. These tires, if cut in half or with holes drilled in them, can pose a significant health hazard to cattle. If a cow consumes any metal from the tire, there are life-threatening consequences. Cutting in half or stamping plugs out of sidewalls of radial-ply tires can be difficult and poses health risks for farm staff doing the modification and subsequent handling.
Penn State University Extension developed a tire management document with best management practices for farmers, which can be a resource as you begin to consider management of tires on your bunks.
California: Dairy digester grant applications close Jan. 26
The California Department of Food and Agriculture (CDFA) is accepting applications from dairy farmers seeking financial assistance for the installation of dairy digesters. Applications and all supporting information must be submitted electronically by Jan. 26.
Producers and dairy digester developers can apply for up to $3 million for projects providing quantifiable greenhouse gas reductions.
Depending on the number of applicants, the Dairy Digester Research and Development Program (DDRDP) will allocate between $61-$75 million for potential projects. Additional funds have been allocated to support nondigester practices that reduce methane emissions from dairy and livestock operations through the state's Alternative Manure Management Program (AMMP).
Prospective applicants can access the "Request for Grant Applications" online.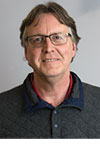 Dave Natzke

Editor
Progressive Dairyman
Before commenting on our articles, please note our Terms for Commenting.