Digest Highlights
Progressive Dairyman headed to New York
2018 dairy state land values mixed
Book closed on air emission reporting?
Dean Foods holds quarterly investor call
Global Dairy Trade index unchanged
Fed says no to interest rate hike
1H 2018 Chapter 12 bankruptcies down slightly
University of Georgia Jersey herd enters third generation
Pennsylvania school classrooms can enroll in 'adopt-a-cow' program
More milk for Michigan food banks
Progressive Dairyman headed to Agri-Mark meeting
Progressive Dairyman editor Dave Natzke will be attending a national summit to explore dairy policy and marketing options, Aug. 13, in New York.
The meeting, host by Agri-Mark dairy cooperative, will bring together of producers, co-op leaders and lawmakers to discuss options going forward. The meeting has been set for Aug. 13, 8:30 a.m. to 5 p.m., at the Empire State Plaza Convention Center, in Albany, New York.
Agri-Mark's Robert Wellington invited submissions of policy and marketing ideas prior to the meeting, and those ideas have been posted on a "proposal" website. Ideas will be discussed at the meeting, and copies of the submitted proposals will be made available at the meeting.
There is no fee to attend, but advance registration is requested. Registration and more detailed information is available at the Agri-Mark website.
2018 dairy state land values mixed
The USDA's annual Land Values report shows U.S. agricultural producers saw farm real estate, cropland and pastureland values post small increases for a fourth consecutive year.
Nationally, the value of U.S. farm real estate, a measurement of the value of all land and buildings on farms, averaged $3,140 per acre for 2018, up $60 per acre (1.9 percent) from 2017 values.
Regional changes in the average value of farm real estate ranged from an 8.3 percent increase in the Southern Plains to 1.4 percent decrease in the Northern Plains. The highest farm real estate values were in the Corn Belt at $6,430 per acre. The Mountain region had the lowest farm real estate value at $1,140 per acre.
Among major dairy states, the increase in farm real estate values was mixed, ranging from highs of 9.1 percent in Texas and 5 percent in Washington, to a decline of 2.7 percent in Kansas.
The value of U.S. cropland averaged $4,130 per acre in 2018, an increase of $40 (1 percent) per acre from the previous year. In the Southern Plains, the average cropland value increased 4.7 percent from the previous year, while in the Lake region, cropland values decreased by 0.6 percent.
Among major dairy states, the increase in cropland values was modest. California, Pennsylvania and Texas saw increases of 4 percent or more, while cropland values in Colorado, Michigan, South Dakota and Wisconsin declined from the previous year.
When looking strictly at irrigated cropland, values were up 9.1 percent in Texas, 4.1 percent in Oregon, 3.8 percent in California and and 3.9 percent in Idaho. In contrast, the value of nonirrigated cropland rose 6.5 percent in California and 3.5 percent in Texas.
Finally, the value of U.S. pastureland increased by $40 per acre (3 percent) from 2017 values. The Southern Plains had the highest increase from 2017 at 5.6 percent. The Pacific region remained unchanged at $1,650 per acre.
The estimates of land values in the report are based primarily on a survey conducted during the first two weeks of June. This annual survey uses a complete, probability-based land-area sampling frame. A sample of approximately 11,000 segments of land is selected, each approximately one square mile in size.
In addition to the state average land values, USDA updated its "Quick Stats" database, listing average cash rents by state for cropland, irrigated and nonirrigated cropland, and pastureland. U.S. and state estimates are published annually during the first week of August. County-average estimates of cropland and pastureland rent are updated every other year and were last published in September 2017.
Book closed on air emission reporting?
Four months after Congress enacted the Fair Agricultural Reporting Method (FARM) Act to exempt farms from reporting air emissions under a federal environmental cleanup statute, the U.S. Environmental Protection Agency (EPA) has issued a rule incorporating the FARM Act into EPA regulations, according to the law firm of Michael Best. The direct final rule was published in the Federal Register on Aug. 1 and is effective immediately.
Harmonizing existing EPA regulations with the FARM Act likely closes the book on a farm's potential obligation to report releases of air emissions from animal wastes stored on farms under two related federal environmental laws: the Comprehensive Environmental Response, Compensation and Liability Act of 1980 (CERCLA) and the Emergency Planning and Community Right-to-Know Act of 1986 (EPCRA).
EPA's direct final rule incorporates the FARM Act's reporting exemption for "air emissions from animal waste (including decomposing animal waste) at a farm" and adds definitions of "animal waste" and "farm" for these purposes.
Though the FARM Act only directly amended provisions of CERCLA, EPA has concluded that this amendment also eliminates any obligation a farm would have to report air emissions from animal waste under EPCRA.
Dean Foods holds quarterly investor call
Dean Foods beat second-quarter earnings and sales expectations, but cut its full-year profit outlook in a quarterly report to investors, Aug. 7.
Dean officials said the company reduced adjusted general and administrative costs by $13 million in the second quarter, but delivery of anticipated stockholder benefits from an aggressive, $150 million cost-saving plan, including multiple plant closures, was pushed back to the fourth quarter of 2018.
Thus far, employees at seven plants (Huntley, Illinois; Louisville, Kentucky; Thief River Falls, Minnesota; Lynn, Massachusetts; Erie, Pennsylvania; Braselton, Georgia; and Livonia, Michigan) have been receiving layoff notices, with most occurring in September.
Chief Executive Officer Ralph Scozzafava predicted "a much leaner and more agile organization" in 2019.
At an average of $14.80 per hundredweight, Dean's raw milk costs in the second quarter of 2018 decreased 2 percent from the first quarter of 2018 and decreased 6 percent from the second quarter of 2017.
Inflation in nondairy areas, including expenses for freight, fuel and resin, were above anticipated levels, however. Retailer investment in private label milk is also impacting Dean's branded product mix.
Global Dairy Trade index unchanged
Global Dairy Trade (GDT) dairy product prices were mixed, leaving the overall GDT index unchanged during the auction held Aug. 7.
Among major products, the cheddar cheese price was up 1.3 percent to $3,663 per metric ton (MT), and whole milk powder was up 0.1 percent to $2,958 per MT. However, butter was down 3.2 percent to $4,802 per MT, and skim milk powder was down 0.3 percent to $1,972 per MT.
The next GDT auction is Aug. 21.
Fed says no to interest rate hike
Meeting Aug. 1, the Federal Reserve board voted to hold off on raising interest rates. Nonetheless, early information from Dallas district Federal Reserve banks showed interest rates on second-quarter 2018 variable- and fixed-rate loans were at highs last seen in 2010-12.
1H 2018 Chapter 12 bankruptcies down slightly
First-half 2018 farm bankruptcy rates declined from the same period in 2017, according to Megan Nelson, economic analyst with the American Farm Bureau Federation.
Based on caseload statistics from the U.S. Courts database, family farmer and family fisherman Chapter 12 filings totaled 251 cases from January-June 2018, down 26 cases or 9 percent from 277 filings during the first half of 2017.
Chapter 12 bankruptcy filings during the first half of 2018 were highest in Wisconsin, at 26, followed by Georgia, Kansas and Nebraska at 16 each. Year over year, Georgia saw the largest decline in Chapter 12 filings, followed by Michigan and Wyoming. New York and Colorado saw the largest increase in bankruptcy filings.
"While there are a variety of ways to measure the health of the farm economy, Chapter 12 farm bankruptcies are one of the better indicators," said John Newton, AFBF chief economist. "These bankruptcies represent financially distressed family farmers who had to restructure financials to avoid a liquidation of assets or foreclosure. For many farmers, this is not the end of the line, but an opportunity to identify a path forward that involves a repayment plan of outstanding debt."
There were 501 Chapter 12 bankruptcy filings during 2017 – the highest level since 2012. Higher bankruptcy levels were anticipated given the financial stress in agriculture. Bankruptcies have climbed each year since 2014; and since 2014, farm bankruptcies have increased nearly 100 percent.
The bankruptcy rate per 10,000 farmers – slightly more than 2.5 farms – was the highest level since 2011.
University of Georgia Jersey herd enters third generation
The University of Georgia's (UGA) Jersey herd has entered its third generation.
In 2014, UGA College of Agricultural and Environmental Sciences alumnus C.A. Russell, who owns the 2,300-head Yosemite Dairy in Hilmar, California, donated six registered 9-month-old Jersey heifers to the UGA Teaching Dairy, the first Jerseys at the dairy in four decades. A student herd management team — known as Jersey Active Management by Students (JAMS) — took the lead on the breeding, care and sales decisions regarding the heifers and their offspring.
The first granddaughter was born in UGA's herd in May 2018. Through a survey on the UGA Dairy Science Club, the calf was named Mary Ethel Creswell, after the first dean of the UGA College of Family and Consumer Sciences (FACS) and also the first woman to graduate from UGA with a bachelor's degree.
For more information, visit the department of animal and dairy sciences at UGA and CAES Dairy Science Club.
Pennsylvania school classrooms can enroll in 'adopt-a-cow' program
Pennsylvania elementary school teachers are being encouraged to enroll their classrooms in the "Adopt-A-Cow" program.
As part of the Discover Dairy lesson series, Adopt-A-Cow is a yearlong learning opportunity for youth in grades kindergarten through sixth grade. It engages students throughout the school year with individual updates about their calf's growth and care, while also learning about where milk comes from and how dairy farmers contribute to our communities. Bi-monthly updates include an introductory kit with the calf's name, birthday and home, as well as how the farmer takes care of her.
In addition, photographs of the calf, bookmarks, posters and activity sheets are included, as well as ways to incorporate Discover Dairy lessons. At the end of the school year, classrooms have the option to video chat with the calf and her owner where they can ask questions.
Discover Dairy, managed by the Pennsylvania Center for Dairy Excellence Foundation, meets Common CORE Standards for math, science and reading, while incorporating social studies concepts.
Discover Dairy is provided at no cost to educators and others interested in teaching students more about dairy foods and farming. Enrollment for the 2018-19 Adopt-A-Cow program closes Nov. 1, 2018. Learn more about the Adopt-A-Cow program and Discover Dairy, or contact Brittany Haag by email or phone at (717) 346-0849.
More milk for Michigan food banks
Dairy and food industry groups joined forces with Detroit Red Wings hockey player Justin Abdelkader to donate $26,000 to buy milk for the Food Bank Council of Michigan. The donation was made possible through Michigan-area members of Dairy Farmers of America (DFA) and its DFA Cares Foundation, the United Dairy Industry of Michigan (UDIM) and SpartanNash.
About $11,000 of the total was raised through Michigan-area DFA dairy farm family and employee monetary donations to the DFA Cares Foundation, which made a dollar-for-dollar match for every contribution. UDIM, along with Justin Abdelkader, matched the DFA Cares donations, up to $10,000, and SpartanNash also contributed $5,000. The donation will be used to purchase SpartanNash's Our Family brand milk from locally based Country Fresh of Grand Rapids, Michigan.
Abdelkader presented the check to representatives of the Food Bank Council of Michigan at SpartanNash's annual Fresh and Grocery, Frozen and Dairy Expo, held in early August. The event brings together representatives from the company's corporate-owned stores, independent retail customers and vendors to introduce new products, trends and merchandising techniques. SpartanNash distributes grocery products to independent grocery retailers and operates 140 supermarkets. Through its military division, SpartanNash is a leading distributor of grocery products to U.S. military commissaries.
PHOTO 1: Three generations of the UGA Teaching Dairy Jersey herd – grandmother Hershel, granddaughter Mary Ethel and mother Brooks – come together at the dairy. Mary Ethel, who was born in May 2018, was named for Mary Ethel Creswell, the first female graduate of UGA. Photo courtesy of University of Georgia/CAES.
PHOTO 2: Representatives from Dairy Farmers of America, United Dairy Industry of Michigan and SpartanNash, along with Detroit Red Wings player Justin Abdelkader, presented a check for more than $26,000 to the Food Bank Council of Michigan. The money will be used to purchase fresh milk. Photo courtesy of Dairy Farmers of America.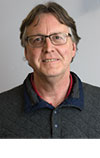 Dave Natzke

Editor
Progressive Dairyman