Digest Highlights
The long-awaited 2020-25 Dietary Guidelines for Americans (DGA), released on Dec. 29, reaffirmed dairy's critical role in delivering essential nutrients. However, many dairy organizations may be disappointed after a push for inclusion of higher-fat varieties of dairy products did not make the final version.
Jointly published by the U.S. Departments of Agriculture (USDA) and Health and Human Services (HHS) every five years, the guidelines provide recommendations designed to foster healthy dietary patterns for Americans of all ages. For the first time, the DGA includes recommended healthy dietary patterns for infants and toddlers. Beyond providing dietary recommendations, the document is also used as the basis for dairy options served as part of the National School Lunch and Breakfast programs and other federal feeding programs.
The 2020-25 DGA is available here. A 164-page PDF of the document is available here.
Throughout the process of writing the 2020-25 DGA, dairy organizations and lawmakers pushed for inclusion of higher-fat dairy options, contending scientific research showed favorable health outcomes related to consumption of milkfat, which is different from any other saturated fat. However, the 2020-25 DGA is largely status quo, recommending three servings per day of fat-free or low-fat milk, yogurt and cheese. The National Milk Producers Federation (NMPF) pledged to continue efforts to broaden consideration of dairy fats in the next examination of the federal guidelines.
The DGA lists fortified soy beverages and yogurt as dairy alternatives but warns that other plant-based products (e.g., almond, rice, coconut, oat and hemp) marketed as "milks" may be consumed as a source of calcium, they are not included as part of the dairy group because their overall nutritional content is not similar to dairy.
Infants should not consume cow milk or fortified soy beverages before age 12 months to replace human milk or infant formula.
NMPF noted the document recognized Americans aren't consuming enough dairy to meet their nutritional needs. About 90% of the U.S. population does not meet dairy recommendations, according to the DGA. The percent of Americans who drink milk as a beverage on a given day is 65% among young children, 34% in adolescents and about 20% for adults.
The Federal Milk Marketing Order (FMMO) Class I base price has a weak start to the new year.
At $15.14 per hundredweight (cwt), the January 2021 Class I price is down $4.73 from December 2020 and $3.87 less than January 2020. It's the second-lowest January Class I base price in the past decade, just 2 cents higher than 2019.
The pace of U.S. dairy cull cow slaughter stayed on trend in November, remaining well below last year's levels, according to the USDA's Livestock Slaughter report.
November 2020 dairy cull cow slaughter at federally inspected plants was estimated at 229,400 head, down about 30,000 from October and 27,000 less than November 2019.
There was one less weekday and Saturday in 2020 compared to a year earlier. On a daily basis (omitting Sundays and holidays), November 2020 dairy cow slaughter was down about 700 head from the same month a year earlier.
On a weekly basis, through Dec. 7, dairy cow slaughter was lower than the corresponding week a year earlier for 30 consecutive weeks, dating back to early May. Year to date, 2020 cow slaughter (2.925 million) was down about 140,000 head from January-October 2019.
The slowdown in dairy cow slaughter is being reflected in USDA's November Milk Production report, which estimated the U.S. dairy herd has grown for five consecutive months, was up 62,000 head from a year earlier and is the largest since mid-2018. Based on the USDA's Milk Production report estimate of 9.41 million dairy cows in U.S. dairy herds in November, the monthly culling rate would be about 2.4%.
Heaviest dairy culling during November 2020 occurred in the Upper Midwest (Illinois, Indiana, Michigan, Minnesota, Ohio and Wisconsin) at 59,200 head. That was followed by the Southwest (Arizona, California, Hawaii and Nevada), where 56,300 dairy cows were removed. Other regional totals were estimated at 37,900 head in Delaware, Maryland, Pennsylvania, West Virginia and Virginia; 22,900 head in Alaska, Idaho, Oregon and Washington; and about 22,600 head in Arkansas, Louisiana, New Mexico, Oklahoma and Texas.
There was a drawdown in butter inventories in November, although volumes remained well above year-earlier levels, according to the USDA's monthly Cold Storage report.
Butter stocks were estimated at 251.8 million pounds, down 16% from October but up 39% compared with November 2019. The October-November drawdown was the smallest for that period since 2012.
Total natural cheese stocks were estimated at about 1.34 billion pounds, up slightly from both Oct. 31, 2020, and Nov. 30, 2019. Stocks of American cheese were estimated at 760.2 million pounds, with Swiss cheese at 20.1 million pounds and other cheese at 564.5 million pounds.
Looking ahead to dairy's cost of production in 2021, eyes will be on the USDA's next World Ag Supply and Demand Estimates (WASDE) report, according to John Newton, chief economist with the American Farm Bureau Federation. The report, set to be released on Jan. 12, is expected to show the tightest global soybean market in six years, with the U.S. stocks-to-use ration the lowest since 2013-14. As of Dec. 28, January-July 2021 soybean futures prices averaged about $12.54 per bushel; soybean meal futures prices averaged more than $411 per ton. Read more of Newton's analysis here.
Four Wisconsin environmental and agricultural groups – frequently on different sides of the debate over water quality – will collaborate to advocate for state-level policy changes that support clean water and resilient farms. Clean Wisconsin, the Dairy Business Association, The Nature Conservancy in Wisconsin, and Wisconsin Land and Water Conservation Association announced the partnership, Dec. 15.
Agricultural and environmental issues have been long been addressed as standalone issues, and policy disagreements have often led to conflicts and inaction on these issues, the groups said.
The partnering groups outlined four principles that will guide the effort, including increasing well testing and well replacement funding, updating the state concentrated animal feeding operation (CAFO) program and bolstering current conservation efforts.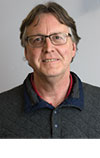 Dave Natzke

Editor
Progressive Dairy