Digest Highlights
The USDA has adjusted 2021 Dairy Margin Coverage (DMC) program enrollment numbers higher. Enrollment closed on Dec. 11, 2020.
As of Jan. 11, 18,485 dairy operations (about 73.3% of those with established milk production history) had enrolled in the 2021 DMC program. Milk production enrolled for 2021 was estimated at 161.1 billion pounds, about 79.5% of the established history.
State-by-state enrollment information is available here.
A sign-up period allowing some producers to adjust DMC production history has not yet been announced.
Read: COVID-19 relief bill includes DMC milk production history adjustment and Stimulus package and dairy: Some clarity, some questions.
The USDA also announced that approximately 3,000 operations have purchased additional risk management protection under the Dairy Revenue Protection (Dairy-RP) program, which now covers about 30% of the milk supply and has provided more than $400 million in payments to covered operations since 2019. Additionally, 200 producers have purchased coverage through the Livestock Gross Margin for Dairy (LGM-Dairy) program. Both Dairy-RP and LGM-Dairy are managed by USDA's Risk Management Agency.
For more information and a risk management calendar, read January-February risk management calendar: Premiums impacted by volatility.
With smaller holiday gatherings, December 2020 growth in retail grocery store spending was subdued from the year before. Nonetheless, dairy posted healthy sales gains for the month, according to the International Dairy Deli Bakery Association (IDDBA). Some of the increase was due to inflation: Sales value rose more than volume.
For the period of Dec. 6-27, 2020, consumer retail spending on dairy products was up about 8% compared to a similar period in 2019. Based on Information Resources Inc. (IRI) U.S. grocery store sales data, individual product category increases on a value and volume basis, respectively, were:
Natural cheese sales: 13.3% (value), 9.5% (volume)
Fluid milk: 8%, 2.5%
Butter: 6%, 7.4%
Process cheese: 5.9%, 4.3%
Yogurt: 6.4%, 6.1%
Cream cheese: 4.6%, -0.9%
Creams and creamers: 13.2%, 11.9%
Whipped toppings: 21.1%, 23.9%
Sour cream: 4%, 3%
Cottage cheese: 6.9%, 6.7%
In the deli department, random weight natural cheese remained a sales growth leader, up nearly 11% by value and 8% in volume.
Adding December estimates, 2020 dairy department retail sales hit $61 billion, up $7 billion from the year before. Of that, fluid milk sales added about $1.4 billion, while sales of natural cheese rose $2 billion (more than 19%) to reach $11.9 billion. Deli cheese rose $1 billion in 2020 to $7.6 billion.
Here's an update on U.S fluid milk sales data from the USDA Agricultural Marketing Service:
Total sales: November sales of packaged fluid milk products totaled 3.83 billion pounds, down about 4.4% from a year earlier. Year-to-date (January-November 2020) sales totaled 42.2 billion pounds, up 0.3% compared to the same period in 2019.


Conventional products: November sales totaled just under 3.6 billion pounds, down 5% from a year earlier. Through the first 11 months of the year, sales totaled 39.58 billion pounds, down 0.9% from a year earlier. Whole milk and reduced fat (2%) remained the growth leaders for the year, up 2.8%.


Organic products: November sales totaled 235 million pounds, up 6.1% from a year earlier. Year-to-day 2020 sales of organic products totaled 2.62 billion pounds, up 10.6% from the previous year. January-November sales growth leaders included whole and 2% milk, up 11.5% and 15.3%, respectively. Through November, organic represented more than 6.2% of total fluid product sales.
The U.S. figures represent consumption of fluid milk products in Federal Milk Marketing Order (FMMO) areas and California (now a part of the FMMO system), which account for approximately 92% of total fluid milk sales in the U.S. Sales outlets include food stores, convenience stores, warehouse stores/wholesale clubs, nonfood stores, schools, the food service industry and home delivery.
The USDA announced additional direct financial assistance to some agricultural producers through the Coronavirus Food Assistance Program (CFAP). Payment eligibility is expanded for additional commodities, with some adjustments to payments to some producers who already applied for the program.
As announced, specialty crop and some livestock producers will receive additional assistance, but no additional aid is directed specifically to dairy producers. Due to the transition to the Biden administration, additional details may be forthcoming.
About $23.7 billion in assistance has already been provided to U.S. agricultural producers through CFAP 1 and CFAP 2. Of that, about $2.975 billion was directed to dairy farmers.
Producers who are now eligible and those who need to modify existing applications due to these updates can contact USDA's Farm Service Agency (FSA) between Jan. 19-Feb. 26.
To learn more, visit the USDA's CFAP website. Additional program analysis from the American Farm Bureau Federation is available here.
The United States Agriculture Coalition for Cuba (USACC) wrote to President-elect Joe Biden, urging him to reverse previous and recent actions taken against Cuba in the final days of the Trump administration. The request came after outgoing U.S. Secretary of State Mike Pompeo had named Cuba a "state sponsor of terrorism" and implemented additional sanctions.
According to the request, lifting the restrictions will improve ties between U.S. and Cuban agricultural sectors and produce economic and humanitarian benefits. The USACC membership list includes the International Dairy Foods Association (IDFA), National Milk Producers Federation (NMPF), U.S. Dairy Export Council (USDEC) and the Michigan Milk Producers Association, although none were on the letter to Biden.
Cuba imports $2 billion in food each year, but less than 10% comes from the U.S. A 2014 International Trade Commission (ITC) report said dairy represented 13% of total agricultural imports in 2014.
That report also estimated Cuban dairy farmers were meeting about 50% of the country's dairy needs, primarily in the form of fluid milk. Nearly all manufactured dairy products were imported. Citing numbers from USDEC, the ITC report said U.S. exporters could supply about 30% of Cuba's total dairy product imports over the next 10 years, providing 50% of milk powder, 75% of whey, 40% of butter and 60% of cheese.
Starting in mid-May through the end of the year, weekly U.S. dairy cull cow slaughter under federal inspection was less than the corresponding week a year earlier for 34 consecutive weeks. Slaughter was down about 150,000 head over that period, averaging about 4,400 per week. Total 2020 slaughter (week ending Jan. 2, 2021) ended the year about 117,000 head below 2019.


Texas Tech University professor Stephen Devadoss will lead a four-year study of the changing structure of the U.S. dairy industry. Joined by Jeff Luckstead, an associate professor of agricultural economics at Washington State University, the research project will examine the impacts of the 2020 Farm Bill and insurance programs on the U.S. dairy industry's economies of scale and dairy farm consolidation, along with the sector's profitability and foreclosure levels. The study, titled "Dairy policies, economies of scale and the changing structure of the U.S. dairy Industry," is supported by a USDA grant of nearly $500,000.


Dairy industry representatives were named as U.S. agricultural trade committee advisers in the final days of the Trump administration. In total, outgoing USDA Secretary Sonny Perdue and U.S. Trade Representative Robert Lighthizer appointed 67 members to serve on seven ag trade advisory committees through 2025. Dairy-related appointees are: Michael Dykes, president and CEO of IDFA, and James Mulhern, president and CEO of NMPF, named to the Agricultural Policy Advisory Committee; and Cassandra Kuball, Edge Dairy Farmer Cooperative, John Newton, American Farm Bureau Federation and Patti Smith, DairyAmerica, named to the Agricultural Technical Advisory Committee for Trade in Animals and Animal Products.
Progressive Dairy has updated its COVID-19 resources webpage. News posted in January covers:
Updates on the third installment of the Coronavirus Food Assistance Program and the fifth round of Farmers to Families Food Box program


Dairy and other farmers have expanded access to the U.S. Small Business Administration's Paycheck Protection Program (PPP).


Wisconsin launched virtual farm support groups to address stress, mental health


North Dakota State University and the Upper Midwest Agricultural Safety and Health Center (UMASH) provide COVID-19 resources
There's also archived information; a comprehensive list of other state, regional and national resources; and helpful articles previously appearing on the Progressive Dairy website.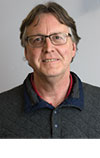 Dave Natzke

Editor
Progressive Dairy