Digest Highlights
2021 DMC payments top $1.1 billion
DFA regional brands donating 2 million servings of milk
MMPA to acquire Superior Dairy
Land O'Lakes seeks to quell butter supply chain concerns
FMCSA extends COVID-19 emergency exemption
World Dairy Expo seeks new general manager
USDA buys nonfat dry milk, cheese
Input costs, policy changes weigh on producer sentiment
GDT price index keeps rising
And in other news …
2021 DMC payments top $1.1 billion
While we're still waiting on details related to Dairy Margin Coverage (DMC) program adjustments to hay price calculations, a supplemental DMC program for smaller producers and the 2022 DMC enrollment period, there has been an update on calendar year 2021 DMC indemnity payments.
As of Dec. 6, the USDA's Farm Service Agency (FSA) estimated DMC indemnity payments at about $1.106 billion. Of 25,266 dairy operations with established DMC milk production history this year, 6,222 had not enrolled for the 2021 DMC program. Year-to-date payments across all participating dairies averaged $58,030.
Indemnity payments on October milk marketings were the lowest of the year, thanks to a higher U.S. average all-milk price and lower corn and soybean meal prices. (Read: October DMC margin jumps to $8.77 per cwt.)
DFA regional brands donating 2 million servings of milk
The 17 regional dairy brands owned by Dairy Farmers of America (DFA) are donating more than 2 million servings of shelf-stable "Giving Cow" milks to food pantries beginning in December.
The Giving Cow milk packages are specifically designed for food pantries and kids backpack programs to fight hunger and will not be sold in stores. The single-serve, 8-ounce Giving Cow packs of ultra-high-temperature (UHT) pasteurized milk have a shelf life of up to 12 months.
Milk is one of the most requested yet least donated items at food banks, due in part to limited refrigeration available to store fresh milk. Feeding America estimates people who get assistance from food pantries typically receive the equivalent of less than 1 gallon of milk per person a year.
The DFA regional brands participating in the program include: Alta Dena Dairy, Cass-Clay Creamery, Country Fresh Dairy, Garelick Farms, Guida's Dairy, Jilbert Dairy, Kemps, Lehigh Valley Dairy Farms, Mayfield Dairy Farms, Meadow Gold Dairy, Oak Farms Dairy, PET Dairy, Purity Dairy, Reiter Dairy, Swiss Premium Dairy, T.G. Lee Dairy and Tuscan Dairy Farms.
The effort is independent of the USDA's new Dairy Donation Program, which reimburses dairy co-ops and nonprofit organizations for costs related to dairy product donations.
Earlier this year, DFA and its farmer owners donated 21 refrigerators to local food pantries across its seven regional U.S. marketing areas, along with the equivalent of more than 225,000 servings of milk.
MMPA to acquire Superior Dairy
The Michigan Milk Producers Association (MMPA) is expanding its dairy product innovation capabilities with the acquisition of Superior Dairy, a subsidiary of LEL Operating Company.
MMPA, based in Novi, Michigan, is a cooperative processing about 5 billion pounds of milk annually from dairy farmers in Michigan, Indiana, Ohio and Wisconsin. The co-op operates two plants in Michigan and a plant in Indiana, producing cheese, ultrafiltered milk, butter, milk powder, cream and condensed skim milk.
Based in Canton, Ohio, LEL Operating Company is the parent holding company of three subsidiaries: Superior Dairy Inc., Creative Edge Design Group Ltd. and LEL Logistics Inc. Superior Dairy produces fluid milk products, cottage cheese, sour cream, ice cream and chip dip. Creative Edge Design Group is the company's research and development arm.
Under the terms of the acquisition, all of LEL Operating Company's subsidiaries will become wholly owned subsidiaries of MMPA effective Dec. 31, 2021. Ultimately, the new organization will launch a multistate dairy manufacturing and innovation campus with four facilities in Michigan, Ohio and Indiana.
Land O'Lakes seeks to quell butter supply chain concerns
With U.S. consumers expected to buy more than 161 million pounds of butter between mid-November and Christmas Day, there's heightened concerns among shoppers over supply chain disruptions and butter supply shortages.
Dairy and agricultural cooperative Land O'Lakes is assuring those consumers that milk from dairy farmers that is processed into butter will find its way to grocery store shelves in adequate supplies to meet their baking and table needs.
In recent Land O'Lakes blogs, Land O'Lakes senior vice president of U.S. dairy foods, Heather Anfang, and chief supply chain officer, Yone Dewberry, discuss the co-op's supply chain from farm to fork.
FMCSA extends COVID-19 emergency exemption
The Federal Motor Carrier Safety Administration (FMCSA) has extended a modified emergency exemption for select motor vehicle operations, including hauling some livestock and livestock feed.
Initially implemented in March 2020 to support emergency relief efforts related to COVID-19, FMCA emergency declaration No. 2020-002 was set to expire on Nov. 30. It has now been extended until Feb. 28, 2022.
The extension continues the maximum driving time exemption granted from certain requirements in part 395 of the Federal Motor Carrier Safety Regulations (FMCSRs). Exemptions cover emergency transportation of livestock and livestock feed, medical supplies, vaccines, COVID-19-related safety supplies and equipment (masks, gloves, etc.), food and paper products, and fuels.
The exemption does not include non-emergency transportation of commodities or routine commercial deliveries. Motor carriers that voluntarily operate under the terms of the extension must provide monthly reports through their FMCSA portal account.
World Dairy Expo seeks new general manager
A search is underway for World Dairy Expo's next general manager after Scott Bentley announced he will retire after eight years of service to the organization.
The 55th World Dairy Expo will be held Oct. 2-7, 2022, in Madison, Wisconsin. The weeklong event attracts 60,000 attendees, showcasing over 2,000 dairy cattle and featuring 700 participating companies in one of the 30 largest trade shows in the U.S.
Qualified individuals with excellent management and communication skills, and a passion for the future of the dairy industry are directed to World Dairy Expo's website for the complete job description and all pertinent application details. Questions about the job position should be directed to World Dairy Expo Board President Bill Hageman at (608) 279-0272.
USDA buys nonfat dry milk, cheese
The USDA's Agricultural Marketing Service announced details regarding dairy product purchases for domestic feeding programs. In latest announcements, the USDA:
Awarded contracts to deliver 10.393 million pounds of instant nonfat dry milk during February-July 2022 – all contracts were awarded to Transylvania Vocational Services, a manufacturer of dry food products based in North Carolina. Contracts for an additional 29,952 pounds were not filled due to no bids.


Awarded contracts to deliver 18.944 million pounds of cheddar and Swiss cheese during January-July 2022 – contract recipients included Dairy Farmers of America, Great Lakes Cheese, Masters Gallery Foods and Winona Foods.
Input costs, policy changes weigh on producer sentiment
Escalating costs and fluctuating crop and livestock prices continue to weigh on the financial outlooks of U.S. agricultural producers, based on results of the monthly Purdue University/CME Group Ag Economy Barometer survey. The prospect of changing environmental and tax policies, uncertainty over COVID-19 and a host of other issues are negatively impacting farmer sentiment, said James Mintert, the barometer's principal investigator and director of Purdue University's Center for Commercial Agriculture.
Rising production costs, including those for fertilizer, farm machinery, seed and fuel, are of increasing concern to farmers. In November, 43% of survey respondents said they expect farm input prices to rise by more than 16% in the upcoming year. This compares with the actual average rate of farm input price inflation over the past decade of less than 2%.
Among highlights in the most recent survey:
Unlike the broader sentiment measures, the Farm Financial Performance Index rose in November, propelled by strong fall crop yields, helping push 2021 crop revenue and profitability estimates up.


Producers remain very optimistic about farmland values over both the next 12 months and the next five years, as both the short-term and long-term farmland value expectations indexes remain near their peaks.


Concerns over governmental policy and regulations remain elevated among farmers. On the November 2021 survey, 82% of respondents said they expect more restrictive environmental regulations, 74% expect higher estate taxes, and 77% expect higher income taxes in the years ahead.
The Ag Economy Barometer provides a monthly snapshot of farmer sentiment regarding the state of the agricultural economy. The survey collects responses from 400 producers whose annual market value of production is equal to or exceeds $500,000. Minimum targets by enterprise are as follows: 53% corn/soybeans, 14% wheat, 3% cotton, 19% beef cattle, 5% dairy and 6% hogs. Latest survey results, released Dec. 7, reflect ag producer outlooks as of Nov. 15-19.
GDT price index keeps rising
Global Dairy Trade (GDT) dairy product prices were higher in the latest auction held Dec. 7, pushing the overall price index up 1.4%. The price index is the highest since March 2014. Among individual product categories:
Skim milk powder was up 1.3% to $3,721 per metric ton (MT, or about 2,205 pounds).
Whole milk powder was up 0.6% to $4,008 per MT.
Butter was up 4.6% to $5,791 per MT.
Cheddar cheese was up 1% to $5,220 per MT.
Anhydrous milkfat was up 3% to $6,668 per MT.
The next GDT auction is Dec. 21.
And in other news …
Numerous reports indicate United Dairy will acquire a Prairie Farms milk plant in Marietta, Ohio, converting it to a distribution center effective January 2022. Prairie Farms, headquartered in Edwardsville, Illinois, acquired the Marietta plant during Dean Foods bankruptcy proceedings in 2020. United Dairy has manufacturing plants in Martins Ferry, Ohio, Uniontown, Pennsylvania, and Charleston, West Virginia, and six distribution centers in Ohio, Kentucky, Virginia and West Virginia.


U.S. Rep. Shontel Brown (D-Ohio) was appointed to serve on the House Agriculture Committee. In early November, Shontel won a special election in Ohio's 11th congressional district to replace Marcia Fudge, who was confirmed as secretary of the U.S. Department of Housing and Urban Development.


An Oregon lawsuit seeks to end an agricultural exemption from a 2017 state law requiring overtime pay for manufacturing workers. The lawsuit was filed Nov. 30 in the Oregon Court of Appeals. Numerous Oregon agricultural organizations, including the Oregon Dairy Farmers Association, expressed disappointment in the lawsuit, saying it circumvents ongoing legislative efforts to address the specific labor needs of agriculture.


Dairy and agricultural organizations are hosting annual meetings and considering policy resolutions. During its recent meeting, Wisconsin Farm Bureau Federation delegates approved a resolution calling for development and implementation of a more responsive price discovery tool to reflect the value of milk and supported a resolution that federal indemnity payments be paid directly to producers, not to processors and not through processors.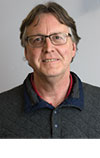 Dave Natzke

Editor
Progressive Dairy