Digest highlights
With monthly Dairy Margin Coverage (DMC) program triggers well above the $9.50 per hundredweight (cwt) coverage level, there have been no indemnity payments distributed through the USDA's Farm Service Agency (FSA) through June 2022. So while in the past producers were able to deduct annual DMC premiums from indemnity payments, that's not the case this year.
Read: Milk price plateau cuts into June DMC margin.
Consequently, approximately 80% of calendar year 2022 DMC and Supplemental DMC premiums have not paid as the payment deadline of Sept. 1 approaches, noted W. Scott Marlow, deputy administrator of farm programs with the FSA.
In a notice to state and county FSA offices this week, Marlow instructed offices to notify dairy operations, via letter by Aug. 15, with a payment deadline reminder and the amount of outstanding premium balance due. County offices will not send letters to dairy operations with $10 or less of total unpaid premium balances.
Failure to pay the DMC premium by the deadline will halt future indemnity payments and may affect a dairy operation's ability to participate in the DMC program in future years. Contact your county FSA office for further information.
Latest estimates using the USDA's DMC decision tool indicate there is a small chance indemnity payments for Tier I/$9.50 per cwt coverage could be triggered in one or more months, August-December 2022.
The USDA's Agricultural Marketing Service (AMS) awarded multiple contracts for the delivery of fluid milk for distribution through domestic feeding programs in the fourth quarter of 2022 and is looking for more.
Announced contracts covered delivery of 1.48 million gallons of skim, 1%, 2% and whole milk in one-half gallon and gallon containers. All deliveries were scheduled between Oct. 3-Dec. 28, 2022. Contracts totaled $5.5 million. Contracts covering an additional 125,550 gallons of milk were not award due to lack of bids or price considerations.
The USDA also announced it was accepting bids for an additional 125,550 gallons of fluid skim, 1%, 2% and whole milk in one-half gallon and gallon containers to be delivered during the same period. Bids close Aug. 12, and contracts will be awarded on Aug. 22.
The latest Global Dairy Trade (GDT) auction saw the overall price index decline another 5%, marking the ninth decline in the last 10 auctions. Prices in all individual product categories were lower in the Aug. 2 auction, including:
Skim milk powder was down 5.3% to $3,524 per metric ton (MT, or about 2,205 pounds).
Whole milk powder was down 6.1% to $3,544 per MT.
Butter was down 6.1% to $5,194 per MT.
Cheddar cheese was down 0.7% to $4,798 per MT.
Anhydrous milkfat was down 1.4% to $5,518 per MT.
The GDT platform offers dairy products from six global companies: Fonterra (New Zealand), Dairy America (U.S.), Amul (India), Arla (Denmark), Arla Foods Ingredients (Denmark) and Polish Dairy (Poland). The next GDT auction is Aug. 16.
A newly introduced proposal would provide direct financial support for small-herd cattle producers seeking risk management and marketing assistance.
H.R. 8590 (the Small Family Farmer and Rancher Relief Act) was introduced by U.S. Rep. David Scott (D-Georgia), chair of the House Ag Committee. Under the proposal, producers with 100 cattle or fewer could be eligible for increased premium subsidies when purchasing insurance policies through the Livestock Risk Protection (LRP) program. The bill offers incentives for insurance agents to better market LRP policies to small producers.
The bill also creates a USDA indemnity program that provides relief to small producers when the price spread when the farmer's share of the retail dollar drops below 51.7%.
The bill also addresses marketing opportunities for small-herd producers and cooperatives through establishment of a grant program to create value-added and local markets and direct-to-institution sales.
A bill to force disclosure of foreign ownership of and future investment in U.S. farmland has been introduced in the Senate. The Farmland Security Act, introduced by U.S. Sens. Tammy Baldwin (D-Wisconsin) and Chuck Grassley (R-Iowa), would require the USDA to report to Congress on foreign investments in agricultural land in the U.S., including the impact foreign ownership has on family farms, rural communities and the domestic food supply. The initial report would be required within 180 days of the bill being signed into law.
Thereafter, the USDA would be required to provide disclosures of foreign investments in agricultural land in the U.S. on an interactive public USDA database and have real-time updates.
According to Baldwin and Grassley, foreign ownership of U.S. agricultural acreage has nearly doubled in the past decade. However, they note, the data that has been collected is incomplete and inaccurate.
"Foreign buyers, especially those backed by governments like China, buying up prime farmland here in the U.S. raises serious national security concerns – and the American people have a right to know about it," Grassley said.
A one-pager on the legislation is available here.
Dairy Farmers of America (DFA) has acquired two extended shelf-life (ESL) processing facilities from SmithFoods. The processing plants located in Richmond, Indiana, and Pacific, Missouri, produce a variety of ESL dairy and non-dairy beverages, ice cream and shake mixes for both retail and food service customers. The facilities will become part of the DFA Dairy Brands division and will operate as Richmond Beverage Solutions and Pacific Dairy Solutions.
"There is increasing consumer interest in extended shelf-life dairy products, and this acquisition aligns with our strategy to increase commercial investments and expand our ownership in this space," said Pat Panko, executive vice president of DFA and president of DFA Dairy Brands North.
Despite the change in ownership, the existing management team will continue to oversee the day-to-day operations, and employees at the facilities will retain their current positions.
Producer optimism picked up slightly in July despite continued financial pressure from higher input costs, according to results of the monthly Purdue University/CME Group Ag Economy Barometer survey. The modest rise in the index was surprising given that key commodity grain prices all weakened during the month.
Farm operators responding to the survey voiced concerns about several key issues affecting their operations, including higher input prices, lower crop prices, rising interest rates and availability of inputs. Although producers still expect sharp increases in crop input prices in 2023 compared to 2022, their views appear to have moderated somewhat, said James Mintert, the barometer's principal investigator and director of Purdue University's Center for Commercial Agriculture.
July represented the fifth month in a row in which survey respondents expressed concerns over capital and machinery investments, citing an increase in prices for farm machinery and new construction, uncertainty about farm profitability and rising interest rates.
The Ag Economy Barometer provides a monthly snapshot of farmer sentiment regarding the state of the agricultural economy. The survey collects responses from 400 producers whose annual market value of production is equal to or exceeds $500,000. Minimum targets by enterprise are as follows: 53% corn/soybeans, 14% wheat, 3% cotton, 19% beef cattle, 5% dairy and 6% hogs. Latest survey results, released Aug. 2, reflect ag producer outlooks as of July 11-15.
A breakdown on the Purdue/CME Group Ag Economy Barometer July results can be viewed here. Find the audio podcast discussion for insight on this month's sentiment here.
April 2022 "mailbox" prices averaged about 88 cents per cwt less than announced average "all-milk" prices for the same month, based on a preliminary look at two USDA milk price announcements.
During April, U.S. all-milk prices averaged $27.10 per cwt, up $1.20 from March 2022 and $8.50 more than April 2021.


The April 2022 mailbox prices for selected Federal Milk Marketing Orders (FMMOs) averaged $26.22 per cwt, up $1.33 per cwt from March 2022 and $8.99 more than April 2021 but 88 cents less than the announced all-milk price.
In Table 1, Progressive Dairy attempts to align the state-level all-milk prices and the FMMO marketing area prices as closely as possible. The April spread between individual states or regions varied widely, with a difference of -$2.84 per cwt in Florida and -13 cents per cwt in Illinois.
The difference in the two announced prices can affect dairy risk management, since indemnity payments under the DMC, Dairy Revenue Protection (Dairy-RP) and Livestock Gross Margin for Dairy (LGM-Dairy) programs are all based on the all-milk price.
As Progressive Dairy notes each month, there are disclaimers. Comparing the all-milk price and mailbox price isn't exactly apples to apples.
The all-milk price is the estimated gross milk price received by dairy producers for all grades and qualities of milk sold to first buyers before marketing costs and other deductions. The price includes quality, quantity and other premiums, but hauling subsidies are excluded. Prices are reported monthly by the USDA National Ag Statistics Service (NASS).
The mailbox price is the estimated net price received by producers for milk, including all payments received for milk sold and deducting costs associated with marketing. Based on latest annual data, about 61% of U.S. milk production was marketed through FMMOs in 2021. Data included in all payments for milk sold are over-order premiums; quality, component, breed and volume premiums; payouts from state-run over-order pricing pools; payments from superpool organizations or marketing agencies in common; payouts from programs offering seasonal production bonuses; and monthly distributions of cooperative earnings. Annual distributions of cooperative profits/earnings or equity repayments are not included.
Included in mailbox price costs associated with marketing milk are hauling charges; cooperative dues, assessments, equity deductions/capital retains and reblends; the FMMO deduction for marketing services; and federally mandated assessments such as the dairy checkoff and budget sequestration deductions. Mailbox prices are reported monthly by the USDA's Agricultural Marketing Service (AMS) but generally lag all-milk price announcements by a month or more.
The price announcements also reflect similar – but not exactly the same – geographic areas. The NASS reports monthly average all-milk prices for the 24 major dairy states. The mailbox prices reported by the USDA's AMS cover selected FMMO marketing areas.
For example, while NASS reports an all-milk price for Georgia, the mailbox price lumps Georgia with other Southeast states: Alabama, Arkansas, Louisiana and Mississippi. Similarly, Kansas is part of the Corn Belt states, Oregon and Washington are combined in the Northwest states, Vermont is among six New England states, and Virginia is clustered with Kentucky, North Carolina, South Carolina and Tennessee among Appalachian states.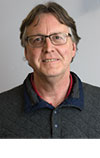 Dave Natzke

Editor
Progressive Dairy