Digest Highlights
Nearly half of all U.S. dairy cows were located in "drought areas" at the start of the new year, according to the USDA's World Agricultural Outlook Board. The latest U.S. Drought Monitor map (Figure 1) indicates about 47% of U.S. dairy cows were in drought areas as of Jan. 4, unchanged from a month earlier but well below the peak of 63% last June.
The weekly U.S. Drought Monitor maps overlay areas experiencing drought with major production areas for hay, alfalfa hay, corn, soybeans and other crops, as well as primary dairy and beef cattle areas.
Of additional concern to dairy and beef producers, about 44% of U.S. hay-producing acreage was considered under drought conditions at the start of January, up 3% from early December. The area of drought-impacted alfalfa acreage improved 4% over the past month but still stands at 56%. Conditions worsened slightly in Texas and the Central Plains.
The December Federal Milk Marketing Order (FMMO) Class IV milk price neared $20 per hundredweight (cwt), reaching the highest price in more than seven years. At $19.88 per cwt, the December 2021 Class IV price is up $1.09 from November and up $6.52 from December 2020.
The December 2021 Class III milk price rose 33 cents from November to $18.36 per cwt, the highest since May and up $2.64 per cwt from December 2020, when prices plummeted following a decline in USDA pandemic food box purchases of cheese.
With December's prices, the 2021 Class IV price averaged $16.09 per cwt, up $2.60 from 2020. The 2021 Class III milk price averaged $17.08 per cwt, down $1.08 from 2020.
December Class III-IV milk prices moved higher due to increases in values of butterfat and milk solids used in monthly milk price calculations. However, the value of protein declined.
The value of butterfat rose almost 14 cents December. At $2.29 per pound, it is the highest since January 2018. After surpassing $3 per pound in October, the value of milk protein slipped another 16 cents from November to $2.59 per pound.
December's price relationship creates a wide, $1.52-per-cwt gap between Class III-Class IV prices, creating additional incentives for Class IV depooling from FMMO pools. FMMO administrators are scheduled to announce December uniform prices, producer price differentials and pooling volumes beginning about Jan. 11.
Dairy margins continued to strengthen over the second half of December, with surging milk prices in both Class III and Class IV more than offsetting higher projected feed costs, according to Commodity & Ingredient Hedging LLC. The milk market continues to draw support from slowing production and robust demand.
Upcoming reports impacting milk checks include FMMO uniform price and producer price differentials for December milk marketings, released Jan. 11-14; the World Ag Supply and Demand Estimates report on Jan. 12; the Cold Storage report (Jan. 22); and the December Dairy Margin Coverage (DMC) program margin and indemnity payments (Jan. 31).
The USDA announced an adjustment in school meal reimbursements to help schools keep pace with food and operational costs, while ensuring children continue to receive healthy meals at school.
School lunch reimbursement rates usually do not increase during the school year. However, this year, due to the pandemic, the USDA allowed schools to benefit from the highest rates available, which are normally reserved for the USDA Summer Food Service Program (SFSP). By law, these summer rates adjust for inflation annually in January.
At the start of the 2021-22 school year, the SFSP lunch reimbursement rate for participating schools was already 15% higher than the standard reimbursement for a free lunch. Now, because of higher food costs and other circumstances, schools will receive an additional 25 cents per lunch. Taken together, schools are receiving 22% more for school lunches than they would under normal conditions. The move will put an estimated $750 million more into school meal programs across the nation this year.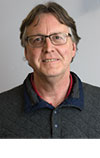 Dave Natzke

Editor
Progressive Dairy