Digest Highlights
As a direct result of COVID-19, many dairy processors and cooperatives are requesting that dairy farmers reduce their milk supplies. With reports of widespread milk dumping, the USDA has announced new flexibilities to allow this dumped milk to be priced and pooled on the Federal Milk Marketing Order (FMMO) system.
American Farm Bureau Federation (AFBF) chief economist John Newton describes how pooling of dumped milk works in a new Market Intel article.
Read also: Weekly Digest: USDA addresses milk dumping under Dairy-RP, LGM-Dairy programs and Dumping milk? Consider these recommendations.
The Center for Dairy Excellence (CDE) will host its monthly "Protecting Your Profits" webinar on April 22, beginning at noon (Eastern time). Led by Zach Myers, CDE risk education manager, the webinar will help dairy producers and industry professionals review milk market fundamentals and learn how risk management can help manage volatility.
During the webinar, Myers will provide an overview of the most recent milk prices and share updates on state and federal relief, demand shifts across the dairy industry and information about the status of Dairy Revenue Protection (DRP) policies and Dairy Margin Coverage (DMC) margins.
Visit the webinar website, or join by phone by dialing (866) 266-3378 (conference ID: 717-346-0849# and passcode: 0849#).
Dairy checkoff-funded Dairy Farmers of Wisconsin (DFW) has launched a media campaign, "Here For You," to remind consumers that farmers are still working to provide milk and other nutritious and delicious dairy products to communities during this challenging time.
The campaign features multiple television spots on stations across the state, along with short videos across social and digital channels. Here For You is designed to build trust in dairy products and dairy farmers, and targets consumers seeking news of the COVID-19 crisis.
Prairie Farms Dairy Inc., through its charitable giving program Our Caps Your Cause, is increasing its support of food banks during the ongoing COVID-19 crisis.
Through the program, anyone purchasing gallons or half-gallons of Prairie Farms milk can peel the sticker on the cap to reveal a code. Visiting the Our Caps Your Cause redemption webpage, they can choose one of nearly 50 food banks and enter the cap code. During the special campaign, the value of each cap is quadrupled, to 20 cents. Once the 1,000-cap goal is met, the designated food bank will receive a check for $200.
"We're blessed to be in a position to help food banks when they need it most," said Sam Schwoeppe, a Prairie Farms dairy farmer from Huntingburg, Indiana. "Our Caps Your Cause is already providing dollars for food banks and other organizations, but these are extraordinary times, and they need our help even more."
Because of COVID-19, families are navigating a new "stay-at-home" reality. To help offset this disruption to everyday lives, Prairie Farms has launched a webpage that offers a variety of resources including recipes, Chef Rob "how to" cooking tips, coupons and a video series featuring Prairie Farms dairy farm families.
Prairie Farms Dairy Inc. is a dairy cooperative representing more than 700 farm families in the Midwest. Headquartered in Edwardsville, Illinois, Prairie Farms has 44 manufacturing plants and over 100 distribution facilities, generating annual sales of over $3 billion.
As food banks struggle to keep up with dramatic increases in demand due to the COVID-19 pandemic, farmers are eager to work with the USDA to bridge the supply gap and get farm products to those in need.
According to a proposal from the AFBF and Feeding America, this demand can be met by redirecting supplies from farmers who have lost other markets, such as restaurants and tourism businesses due to closures and stay-at-home orders, by implementing a USDA-run voucher system.
Outlined in a letter to the USDA, AFBF and Feeding America offers recommendations for additional steps to ensure food banks across America are stocked, which would allow farmers and ranchers to expand on existing partnerships with food banks and respond to shifting demands and pressing needs.
The USDA's National Agricultural Statistics Service (NASS) recently mailed the National Agricultural Classification Survey (NACS) to 350,000 potential farmers and ranchers. The NACS will help identify all those engaged in agricultural activity in the country to ensure that they are included in the 2022 Census of Agriculture. NASS requests that each person who receives the NACS respond by May 4.
To protect the health and safety of the public and its employees, NASS has suspended in-person data collection and limited other in-person processes until further notice. Survey recipients are encouraged to respond online with the 17-digit survey code that was mailed to them. Completed forms may also be mailed back in the prepaid envelope provided.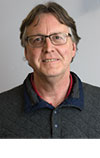 Dave Natzke

Editor
Progressive Dairy