Digest Highlights
Agri-Mark, one of the Northeast's largest dairy cooperatives, will implement a base program effective Jan. 1, 2020. Headquartered in Andover, Massachusetts, Agri-Mark represents about 850 dairy farm families in New England and New York.
Planks of the base program were developed after months of local meetings with producer-members in Agri-Mark's 14 membership regions. Under the program, formally introduced to the co-op's members in early October, each dairy operation's annual base will be calculated using the highest monthly production total during the past three years, multiplied by 12.
Then, any production over the monthly average will be subject to a $5-per-hundredweight (cwt) penalty to help cover the co-op's milk balancing and plant operations costs. The base program will be reviewed annually.
Smaller producers will also have established bases, but they will not be impacted by the $5-per-cwt penalty until they produce more than 2 million pounds of milk per year.
According to Doug DiMento, director of corporate communications, the Agri-Mark board adopted the base program after other attempts to manage milk supplies failed.
The co-op closed membership about five years ago in an effort to control milk intake, while trying to provide at least some room for growth among co-op members seeking to bring sons and daughters into their dairy operations.
Last year, Agri-Mark strived to increase the co-op's milk processing capacity by completing a $21 million expansion of its plant at West Springfield, Massachusetts. The plant produces skim milk, butter, nonfat dry milk powder, condensed milk, condensed buttermilk, cream and cream-milk blends.
Agri-Mark also has plants in Chateaugay, New York, and Middlebury and Cabot, Vermont.
Even with the West Springfield expansion, Agri-Mark was processing about 70% of its members' milk.
Based on monthly reports from the Northeast Federal Milk Marketing Order (FMMO), monthly milk receipts in many states within the order have been running at or higher than year-earlier levels, despite declining producer numbers in the region. The steady-to-higher milk supplies are also coming at the same time Class I (fluid milk) utilization has been down, and exports of whey products have been hurt by ongoing trade and tariff wars.
A lawsuit has been filed seeking to block implementation of a USDA rule-making change to the mandatory Animal Disease Traceability (ADT) program concerning the type of eartags that may be used in beef cattle, dairy cattle and bison. The lawsuit was filed by the Ranchers-Cattlemen Action Legal Fund United Stockgrowers of America (R-CALF USA) in the U.S. District Court for the District of Wyoming in early October.
Earlier this year, the USDA released an implementation timeline for beefing up its disease traceability program by transitioning to a 100% radio-frequency identification (RFID) system. All adult-reproducing beef animals and dairy animals of any age will need official, individual RFID eartags by 2023. The requirement excludes feeder cattle or animals moving directly to slaughter.
Read: Timeline set for RFID traceability program.
Writing in the Texas Agriculture Law Blog, Tiffany Dowell Lashmet, Texas A&M Agrilife Extension associate professor and ag law specialist, said the lawsuit claims that by allowing only the use of RFID eartags for official identification, the USDA has violated the existing tractability regulations. The lawsuit also claims the RFID mandate failed to comply with federal rule-making and small business impact analysis procedures. Additionally, the lawsuit claims the USDA violated the Federal Advisory Committee Act by relying upon biased individuals rather than the required balanced representation on the advisory committee.
A bill introduced in the U.S. Senate seeks to reduce farmer suicide rates by providing USDA employees with stress management training.
The bill, the Seeding Rural Resilience Act, was introduced by Sens. Chick Grassley (R-Iowa) and Jon Tester (D-Montana). As proposed, it establishes a program to train USDA Farm Service Agency (FSA), Risk Management Agency (RMA) and Natural Resources Conservation Service (NRCS) employees to provide voluntary stress management when they interact with farmers and ranchers.
It also provides the U.S. Department of Health and Human Services and the USDA with $3 million to create a public service announcement campaign bringing awareness to the issue and directs the secretary of agriculture to work with state, local and nongovernmental stakeholders to determine best practices for responding to farm and ranch mental stress.
According to the Centers for Disease Control and Prevention, the suicide rate is 45% higher in rural America than in urban areas. Tester said a lack of resources, stalled crop prices, isolation and the stigma against receiving mental health care have caused more and more farmers to take their own lives.
"Farmers are increasingly feeling the pain of sinking commodity prices, devastating natural disasters and ongoing trade disruptions," Grassley added. "That, coupled with the largely solitary nature of farming, has led more and more family farmers to desperation and feelings of hopelessness."
Previously postponed "Phase 2" meetings to evaluate options surrounding California's milk quota program have been rescheduled.
Meetings will now be held (all times local):
Oct. 30, 2-5 p.m. at the Chino Fairgrounds, Chino
Oct. 31, 10 a.m.-1 p.m. at the Tulare County Fairgrounds, Tulare
Nov. 1, 10 a.m.-1 p.m. at the Turlock Ballroom, Turlock
Nov. 4, 8-11 a.m. online webinar
Meeting RSVP information and documents prepared by Dr. Marin Bozic and Matt Gould to help guide the deliberations are available from the United Dairy Families of California.
California's quota system came about in the late 1960s as a means of compensating milk producers selling into the higher Class I market. With California's recent move into the FMMO system, a stand-alone Quota Implementation Plan (QIP), administered separately by the California Department of Food and Agriculture, was approved in a statewide referendum in 2017. Under the FMMO, all Grade A producers are assessed the equivalent amount on their statement whether they are pooled or not. Quota certificate holders received payments above the state blend price for the amount of milk covered by their certificate.
Five U.S. dairy farmers arrived in Torreón, Mexico, Oct. 20, for a week-long governance mission sponsored by the U.S. Dairy Export Council (USDEC). The trip gives the Dairy Management Inc. board members overseeing USDEC an opportunity to examine the dairy checkoff program's ongoing investments in Mexico, the U.S. dairy industry's top export market.
A bill introduced in the House includes language to add farmers and ranchers to the Public Service Loan Forgiveness (PSLF) program. That program currently provides student loan forgiveness to teachers, nurses and other public servants.
The College Affordability Act (H.R. 4674) was introduced by Rep. Bobby Scott (D-Virginia), chair of the House Education and Labor Committee. It incorporates a bill, the Young Farmer Success Act (H.R. 3232), previously introduced in June by Reps. Joe Courtney (D-Connecticut), Glenn "GT" Thompson (R-Pennsylvania), Antonio Delgado (D-New York), Josh Harder (D-California) and Lee Zeldin (R-New York.
"Student loan debt is preventing the next generation from succeeding in agriculture," said Sophie Ackoff, co-executive director of the National Young Farmers Coalition (NYFC). "Adding farmers and ranchers to the Public Service Loan Forgiveness program creates a pathway out of debt for these young people, allowing them to build more successful businesses and a brighter future for the U.S. agriculture industry."
According to NYFC, the Senate's Student Aid Improvement Act of 2019 (S. 2557) does not include an Agricultural Student Loan Forgiveness Program. NYFC is a national advocacy network of young farmers.
A new course on Organic Dairy Compliance is now available in the free, online Organic Integrity Learning Center. The course, available 24/7, provides an overview of the USDA organic livestock standards with a special focus on dairy operations.
Course lessons include organic livestock requirements, grazing and confinement guidelines, and best practices for inspecting dairy operations. Target audiences include certifiers, inspectors and reviewers who assess organic dairies for compliance with the USDA organic regulations, as well organic livestock and dairy operations interested in gaining a better understanding of the federal requirements.
Access to the course requires a free account with the Organic Integrity Learning Center. To sign up for an account, review the "Getting Started" information on the center's website. Those with an account can access the center here. For questions, email the Organic Integrity Learning Center.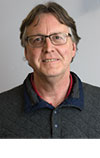 Dave Natzke

Editor
Progressive Dairy