Digest Highlights
With questions continuing to swirl around the Federal Milk Marketing Order (FMMO) Class 1 milk pricing formula, the American Dairy Coalition (ADC) has launched an online survey to gain input from dairy producers.
The change in the formula, from the "higher of" advanced Class III-Class IV skim milk prices to the "average of plus 74 cents" advanced Class III-Class IV skim milk prices formula, was implemented in May 2019.
Compared to the previous formula, ADC estimates FMMO Class I prices paid to dairy producers were lower in 16 of the first 26 months the new formula was implemented, affecting FMMO blend prices and pooling and reducing producers' abilities to effectively utilize risk management tools.
Previous estimates by the National Milk Producers Federation (NMPF) put producer losses at about $750 million, with heaviest losses in FMMOs with high Class I utilization rates. How much impact the change has had on individual producers depends on Class I utilization within the FMMO where their milk is marketed.
In an attempt to reimburse dairy farmers for some of those losses for the period July-December 2020, the USDA has created the Pandemic Market Volatility Assistance Program for Dairy (PMVAP). Read: Producers must certify adjusted gross income requirement to be eligible for PMVAP payments.
Since July 2021, a narrowing spread in Class III and Class IV milk prices has resulted in a net benefit to dairy producers under the average-of plus 74 cents formula. Despite that trend, the ADC said the current formula leaves dairy producers open to additional downside risk whenever the spread between advanced Class III-Class IV skim milk prices is more than $1.48 per hundredweight (cwt).
ADC's six-question survey asks producers to indicate how the change in the pricing formula affected their dairy business finances and their ability to implement risk management tools. The survey also asks for producer preferences regarding a return to the higher-of formula or retaining the average-of formula until both methods and other proposals can be evaluated.
Find a link to the survey here.
Dairy Management Inc. (DMI), the planning and management organization that oversees the national dairy checkoff program, recently posted its 2020 annual report.
The report provides highlights of 2020 strategies and programs, an audited financial report and more information for farmers and others. The report outlines activities that focus on accelerating sales domestically and internationally, building trust with consumers and youth, positioning dairy globally and farmer and community relations.
To learn more about current programming, subscribe to the Your Dairy Checkoff podcast, join the Dairy Checkoff Facebook group and sign up for the weekly Dairy Checkoff Newsletter.
The Farm Credit Administration has granted preliminarily approval of a proposed merger between two associations serving farmers in the Northeast, Farm Credit East and Yankee Farm Credit.
Stockholders (as of Sept. 20, 2021) of each association will receive ballots in early November. Each association will hold a separate vote, with a ballot deadline of Nov. 18. Stockholder meetings will be held in both associations on Nov. 19.
Farm Credit East currently covers Connecticut, Maine, Massachusetts, New Hampshire, Rhode Island, New York and New Jersey. Yankee Farm Credit covers Vermont, New Hampshire and New York. If approved, the newly merged association would begin operation under the under the Farm Credit East name on Jan. 1, 2022. According to a previous announcement, there will be no office closures or staffing changes considered as part of this merger.
The USDA is accepting bids for 1.06 million pounds of mozzarella string cheese to be distributed through domestic feeding programs throughout the U.S. during the first quarter of 2022. Bids close Nov. 5.
Organic dairy in the Northeast. Several Northeast lawmakers have asked Danone to reconsider termination of milk supply contracts with 89 organic dairy farms in the region. In a letter to Danone executives, U.S. Reps. Chellie Pingree and Jared Golden (both D-Maine), Peter Welch (D-Vermont) and Annie Kuster (D-New Hampshire) charged the company's decision runs counter to social and economic commitment requirements of Certified B Corporations.
In August, Horizon Organic, a subsidiary of Danone, notified 89 dairy producers in four states that their milk supply contracts would not be renewed beyond August 2022. Of the 89 organic dairy farms, 45 are located in New York, 28 in Vermont, 14 in Maine and two in New Hampshire. Read: Northeast officials seeking options for organic producers.
The USDA and PFAS. Following a Biden administration directive to address environmental pollution caused by per- and polyfluoroalkyl substances (PFAS), U.S. Sen. Susan Collins (R-Maine) has requested an update on USDA efforts to assist dairy farmers whose livelihoods have been negatively affected by the chemicals. In a letter to U.S. Ag Secretary Tom Vilsack, Collins said the newly released EPA "PFAS Strategic Roadmap" does not address how the USDA will assist those farmers. PFAS contamination of dairy farms in Maine has been linked to wastewater sludge spread on fields as fertilizer. Read: Federal agencies directed to address PFAS contamination.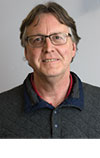 Dave Natzke

Editor
Progressive Dairy