Digest Highlights
Midwest dairy cooperatives Associated Milk Producers Inc. (AMPI) and First District Association (FDA) have formed a jointly owned common marketing agency (CMA).
According to the announcement, the CMA will optimize operational and supply chain efficiencies to benefit members and customers. This includes enhanced on-farm services, better utilizing manufacturing capacity and serving domestic and global customers with an expanded dairy product portfolio.
The CMA – known as the American Dairy Cooperative – will be led by a board of directors, comprised of AMPI and FDA members. Together, the CMA members annually produce 7 billion pounds of milk.
AMPI is headquartered in New Ulm, Minnesota, and owned by dairy farm families from Wisconsin, Minnesota, Iowa, Nebraska, South Dakota and North Dakota. First District Association is located in Litchfield, Minnesota.
In a 92-7 vote on Feb. 23, the U.S. confirmed Tom Vilsack as U.S. secretary of agriculture. Vilsack previously served as USDA secretary for eight years under former President Barack Obama, and then as president and CEO of the U.S. Dairy Export Council (USDEC) in 2017-20.
With Vilsack's confirmation, Krysta Harden has been promoted to lead USDEC. She served as chief operating officer of the organization since May 2020. During that time, she continued her role as executive vice president of global environmental strategy for Dairy Management Inc. (DMI), which manages the national dairy checkoff.
Harden becomes only the third president and CEO to lead USDEC since its founding in 1995 and is its first female chief executive. Before joining DMI, Harden served as chief sustainability officer with Corteva and DuPont. Harden also spent seven years working with Vilsack at the USDA, nearly three of those years as USDA deputy secretary.
The FARM Program has published its 2020 year in review, an annual summary showcasing successes and challenges during a year of change and uncertainty.
"As the industry shifted with the pandemic, we adapted the program to fit farmer's and program participant's needs," said Emily Yeiser Stepp, vice president for the FARM Program at the National Milk Producers Federation, which administers the FARM Program. Those adaptations included delivering information through a virtual events like the annual Evaluator Conference, monthly Evaluator Engagement Hours and the program's Quick Convos.
The year in review details the resources and tools developed across all program areas:
Animal Care Version 4, with updates supporting closer farmer-veterinarian relationships, requiring continuing education for all employees and adding a new standard for pain management when disbudding animals


Version 2 of the Environmental Stewardship program, which includes updated crop emissions factors, a breakdown of greenhouse gas emissions by gas type, a metric on the use of nutrient management plans, and the ability to capture the benefits of solid-liquid separation, and solar and wind energy


Version 1 of the Workforce Development evaluation became available and focuses on human resources and safety best practices.
Download the 2020 year in review here, or email for a printed copy.
The Federal Milk Marketing Order (FMMO) Class I base price remains in a winter slumber. At $15.20 per hundredweight (cwt), the March 2021 Class I price is down 34 cents from February and $2.26 less than March 2020. The first-quarter 2021 average is $15.29 per cwt, the lowest for that period since 2018.
Increased volumes will be offset by lower prices, reducing the value of U.S. dairy exports slightly in fiscal year 2021, according to USDA's quarterly Outlook for U.S. Agricultural Trade report, released Feb. 18.
Fiscal year (FY) 2021 (Oct. 1, 2020-Sept. 30, 2021) dairy exports were forecast at about $6.5 billion, down about $100 million from the forecast last November but up slightly from FY 2020's total of $6.46 billion.
FY 2021 U.S. dairy imports were estimated at $3.7 billion, up $100 million from November's forecast and slightly more than FY 2020 imports, due to higher unit values. Cheese imports were forecast $1.3 billion, up $100 million from November's forecast and up from $1.17 billion in FY 2020.
The forecast for overall U.S. ag exports in FY 2021 was raised by $5 billion from the November outlook to $157 billion. The improved outlook is driven by higher projected oilseed and grain sales. The estimate of U.S. ag imports was raised by $500 million from November to $137.5 billion. That would result in a FY 2021 trade surplus of $19.5 billion, up from just $2.5 billion in FY 2020 and the largest U.S. ag trade surplus since FY 2017.
Premium cultured dairy product manufacturer Good Culture has partnered with Dairy Farmers of America (DFA) to create the Path to Pasture program, designed to support soil health and utilization of pasture on family dairy farms.
Through the Path to Pasture program, funds from Good Culture will be leveraged to provide farmers with education on and access to sustainable, regenerative agriculture farming practices. The Path to Pasture pilot program will initially be offered to farmers located in the Minnesota and Wisconsin milkshed. Initial outreach began in 2020, with implementation of new resources and processes to start in spring 2021. Consultations will continue through for midsummer 2021, with implementation for those in the program to follow in the fall.
The bipartisan Feed Emergency Enhancement During Disasters Act (FEEDD Act) was introduced, according to Edge Dairy Farmer Cooperative. The bill would create an emergency waiver authority for the USDA to allow for haying, grazing or chopping of a cover crop before Nov. 1 in a year of a feed shortage due to excessive moisture, flood or drought, without farmers taking a further discount on their crop insurance. The waiver would apply to crops in the USDA's prevented planting program. Under current rules, farmers cannot utilize cover crops before Nov. 1 if they choose to receive the prevented planting indemnity. The bill had been introduced in the House in the last Congress, but administrative action taken at that time met farmers' immediate needs, and the legislation was put on the back burner.


The USDA Agricultural Marketing Service (AMS) announced a new "dealer statutory trust to protect livestock sellers" provision of the Packers and Stockyards (P&S) Act. The amendment requires livestock dealers to hold all livestock purchased, and if livestock has been resold, the receivables or proceeds from such sale, in trust for the benefit of all unpaid cash sellers of livestock until full payment has been received by those sellers. Livestock sellers who do not receive timely payment from a dealer may file claims on the dealer statutory trust. Dealers whose average annual livestock purchases do not exceed $100,000 are exempt.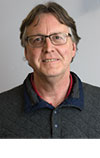 Dave Natzke

Editor
Progressive Dairy