Digest Highlights
Arla Foods, Foremost Farms USA to explore strategic partnership
Co-op urges USDA funding for dairy diversion program
FARM Program launches workforce development module
Dairy margins end September steady
'Undeniably Dairy' fall campaign reconnects consumers, producers
Geographical indications, common food names protected under USMCA
American Butter Institute urges FDA to address labels
ADA North East offers virtual farm field trips for schools
Maryland schools receive milk coolers
Arla Foods, Foremost Farms USA to explore strategic partnership
European dairy cooperative Arla Foods and U.S.-based dairy cooperative Foremost Farms USA are in advanced discussions about forming a strategic partnership. Officials of the two co-ops recently signed a memorandum of understanding, formalizing the possibility of a future partnership.
The potential partnership would combine Arla's expertise in ingredient development and use and sales with Foremost Farms' supply of high-quality whey. No additional details were released.
Foremost Farms USA, headquartered in Baraboo, Wisconsin, is owned by 1,300 dairy farmers from a seven-state procurement area.
Arla Foods Ingredients (AFI) is a subsidiary of by Arla Foods Group, an international dairy company owned by 11,200 dairy farmers from Denmark, Sweden, the United Kingdom, Germany, Belgium, Luxemburg and the Netherlands.
Co-op urges USDA funding for dairy diversion program
Leaders of St. Albans Cooperative Creamery have sent a letter to USDA Secretary Sonny Perdue, urging him to consider using remaining USDA economic assistance dollars to fund a voluntary dairy diversion program, according to Bob Gray, with the Northeast Dairy Farmers Cooperative.
The letter, signed by St. Albans Cooperative board Chairman Harold Howrigan Jr. and Chief Executive Officer Leon Berthiaume, urged Perdue to use his authority and Commodity Credit Corporation funds to provide incentives to dairy farmers to voluntarily reduce milk production in an effort to balance domestic milk markets.
They said a milk diversion program would provide a far greater benefit to dairy farmers than a one-time payment through the Market Facilitation Program, designed to offset the negative impacts of trade wars and tariffs.
St. Albans has about 350 dairy farmer members in Vermont, New York and New Hampshire. Earlier this fall, some of its members joined other dairy farmers and cooperatives leaders in Albany, New York, seeking ways to address dairy economic challenges facing dairy producers nationwide.
FARM Program launches workforce development module
The FARM Program launched its fourth program area, FARM Workforce Development. The initiative provides U.S. dairy farm owners and managers with educational tools that offer best management practices around human resources – including hiring, training and supervision – and worker health and safety.
Some of those resources will include:
• State-by-state and federal legal fact sheets that summarize state laws and regulations on a variety of human resource issues for dairy farms, including wages, benefits, payroll, youth employment and more
• The FARM Human Resources Reference Manual that contains a self-assessment and templates, including a sample employee handbook
• The FARM Safety Reference Manual provides dairy owners and managers with an overview of safety management best practices, legal considerations and more. The safety portion of the initiative was created in collaboration with the Idaho Dairymen's Association (IDA) Dairy Workforce Training & Safety Program Oversight Board.
Dairy margins end September steady
Dairy margins remained fairly steady over the final two weeks of September, despite mixed signals from market fundamentals, according to Commodity & Ingredient Hedging LLC.
August 2018 milk production was stronger than expected, up 1.4 percent compared to the same month a year earlier. Cold storage inventories for both butter and cheese indicated monthly draws, but were higher compared to a year earlier.
Trumping the USDA updates was news regarding a trade agreement between the U.S., Mexico and Canada, which rocked agricultural and equity markets alike. Ratification will likely spill into 2019, as will the phasing in of changes to the Canadian dairy market.
'Undeniably Dairy' fall campaign reconnects consumers, producers
An 'Undeniably Dairy' fall campaign is being launched this week with a key strategy of giving consumers who are generations removed from the farm an opportunity to have face-to-face conversations with dairy farmers.
Formal activities related to the launch are set for Oct. 12-13, in New York, New York. Dairy farmers will be part of a "food truck experience" at the Grand Central Food Festival and Times Square Expo. A food truck will feature a chef and dairy farmers providing chocolate milk and grilled cheese sandwiches to attendees.
Each event will include opportunities for consumers to meet farmers, including a 5-foot-tall "Connect Four with a Farmer" game. This takeoff of the classic game features dairy-themed discs (cheese, crops, barns, etc.) that will allow people to have conversations with farmers about subjects such as nutrition, sustainability and cow care.
A 7-foot-tall glass of chocolate milk and life-size cow statues – ideal for photos to be shared on social media – also will be on site, along with other activities.
The campaign will also connect consumers and dairy farmers through social media on National Farmers Day, Oct. 12.
The Undeniably Dairy campaign was created by the Innovation Center for U.S. Dairy and Dairy Management Inc. (DMI), which manages the national dairy checkoff.
MMPA to expand milk processing capacity
The Michigan Milk Producers Association (MMPA) will add a $24 million, 7,500-square-foot milk processing area to its existing facility in Constantine, Michigan. The project will expand plant capacity by 1.3 million pounds of milk per day.
The Constantine site was chosen over a competing site in Indiana. MMPA will receive a $122,000 Michigan Business Development Program performance-based grant from the Michigan Strategic Fund, administered by the Michigan Economic Development Corporation (MEDC). The village of Constantine is also considering a 50 percent property tax abatement in support of the project.
MMPA is a dairy-farmer-owned cooperative serving more than 1,700 farmers in Michigan, Indiana, Ohio and Wisconsin. It operates two manufacturing plants in Michigan, producing butter, nonfat dry milk, cream and condensed skim milk. The company also supplies more than 1 billion pounds of milk annually to local bottlers.
Geographical indications, common food names protected under USMCA
Companies in North America that produce foods bearing generic names will benefit from new U.S.-Mexico-Canada Agreement (USMCA) policies covering geographical indications (GI) and the protection of common food names, according to Jaime Castaneda, executive director of the Consortium for Common Food Names (CCFN).
"USMCA marks a sea change in GI policy, recognizing the equal importance of the protection of distinctive products through GIs and the defense of generic terms long used in the marketplace," Castaneda said.
The USMCA marks the first time the U.S. has specifically included reference to the rights of generic name users within a trade agreement. The deal establishes a nonexhaustive list of commonly used cheese names that may not be restricted by Mexico moving forward, including "mozzarella," "cheddar," "provolone" and others. In addition, Canada and Mexico will be adopting GI parameters that make it more difficult for any nation to register new GIs that are common food names, and common name users will be able to oppose GI applications that would monopolize use of generic terms.
"These explicit considerations safeguarding generic terms are essential," said CCFN Chairman Errico Auricchio, president of BelGioioso Cheese, "because the EU (European Union) continues to move the lines on which names of cheeses, meats, wines and other products are fair game when it comes to abusing GI policies and monopolizing common names and terms."
American Butter Institute urges FDA to address labels
The U.S. Food and Drug Administration (FDA) should take prompt enforcement action against "butter" substitutes that violate the agency's food labeling requirements, according to the American Butter Institute (ABI) board of directors.
In comments sent to the FDA, ABI listed seven plant-based brands it says violates the federal definition of butter. As the only dairy food standard established by federal statute, butter is defined as "made exclusively from milk or cream, or both, with or without common salt, and with or without additional coloring matter, and containing not less than 80 per centum by weight of milkfat, all tolerances having been allowed for."
"The way in which these brands use the term 'butter' is false and misleading," said Tom Balmer, ABI executive director. "These imposter products don't contain actual dairy ingredients and cannot match real butter's positive attributes – from its unmatched flavor and creamy, rich texture and unique performance in cooking and baking to its significant level of vitamin A. We're bringing this deception to FDA so that it can rectify the issue and ensure truth and fairness in the marketplace."
Based in Arlington, Virginia, ABI is the trade association for manufacturers, processors, marketers and distributors of butter and butter products.
ADA North East offers virtual farm field trips for schools
Teachers can bring the farm to the classroom with American Dairy Association North East's (ADA North East) two new virtual farm tours this fall. The 45-minute real-time video chats show firsthand how farmers care for the cows, the land and produce high-quality milk for consumers. Students will have the opportunity to send questions to the farmers, who will answer live.
Two local dairy farms are featured. On Oct. 26, George Andrew of EL-VI Farms LLC, in Newark, New York, will guide a tour for elementary students. On Nov. 14, Katie Dotterer-Pyle of Cow Comfort Inn in Union Bridge, Maryland, will host a tour geared toward high school students.
Each tour will be recorded and made available for later viewing. Teachers can visit ADA North East's website to select a date and register for a tour. Classrooms must be equipped with an internet-connected computer and speaker.
The virtual tours are part of a pilot project, and more tours will be offered in 2019.
ADA North East is a dairy checkoff-funded organization representing nearly 12,000 dairy farm families in Pennsylvania, Maryland, Delaware, New York, New Jersey and northern Virginia.
Maryland schools receive milk coolers
Four Maryland schools in Talbot, Cecil, Somerset and Frederick counties received barrel milk coolers as part of a partnership with ADA North East and two Maryland agricultural businesses, Papillon Agricultural Company and MIN-AD Inc.
Maryland school nutrition directors entered an online dairy contest developed by ADA North East and LP&M Advertising as part of a World Milk Day promotion in June. The four schools selected to receive the coolers are Chapel Elementary School, Cordova, Talbot County; North East Middle School in North East, Cecil County; Deal Island Elementary School, Deal Island, Somerset County; and Emmitsburg Elementary School, Emmitsburg, Frederick County.
A ribbon-cutting celebration was held on World School Milk Day, Sept. 26, on Maryland's Eastern Shore at the Chapel Elementary School, Cordova, Talbot County. World School Milk Day is always celebrated the last Wednesday in September and is focused on teaching students about the importance of drinking milk as part of a healthy, balanced diet.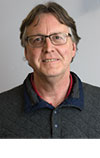 Dave Natzke

Editor
Progressive Dairyman