Digest Highlights
Details were still limited at the Progressive Dairy Extra deadline, but it appears the sale of Borden Dairy could be finalized soon. A bankruptcy court hearing on the sale was planned for June 18 in Wilmington, Delaware.
Published reports indicated the winning bid for Borden assets was submitted by private equity firm KKR & Co. and investment firm Capitol Peak Partners. The two buyers created a new entity, New Dairy Opco LLC, to submit a bid for nearly all of Borden's assets. Details were not available.
Borden filed for voluntary reorganization proceedings under Chapter 11 of the U.S. Bankruptcy Code on Jan. 5, in the U.S. Bankruptcy Court in the District of Delaware (Borden Dairy Company, et al. case no. 20-10010). Read: Borden Dairy initiates Chapter 11 bankruptcy proceedings and Update: Bankruptcy court allows Borden to pay milk suppliers.
KKR had purchased Borden in 1995, subsequently selling off divisions and brands but remaining a primary lender to the company. ACON Investments LLC took a major stake in Borden in 2017. Borden's majority owner remains Laguna Dairy S. de R.L. De C.V., owned by Mexico's Grupo Lala.
At one point, there were discussions into the possibility of a merger of Dean Foods and Borden Dairy, while both companies were in bankruptcy proceedings. However, the bankruptcy sale of most of Dean Foods assets was completed on May 1.
In another twist, Capitol Peak Partners was created in 2017 by Gregg Engles, former head of Dean Foods.
Headquartered in Dallas, Texas, Borden Dairy operates 12 manufacturing facilities and more than 75 distribution centers in the Midwest, South and Southeast regions of the U.S. Plants are located in: Dothan, Alabama; Decatur, Georgia; Lafayette, Louisiana; Cincinnati and Cleveland, Ohio; Austin, Dallas and Conroe, Texas; Miami and Winter Haven, Florida; London, Kentucky; Hattiesburg, Mississippi; and North Charleston, South Carolina.
The index of Global Dairy Trade (GDT) dairy product prices rose 1.9% in the latest auction held June 16, with prices for most major product categories slightly higher. A price summary of individual product categories follows:
Skim milk powder was up 3.1% to $2,609 per metric ton (MT).
Butter was down 1% to $3,597 per MT.
Whole milk powder was up 2.2% to $2,829 per MT.
Cheddar cheese was up 1.4% to $3,631per MT.
The next GDT auction is July 7.
The Pennsylvania Milk Marketing Board (PMMB) confirmed that the former Dean Foods Company and its subsidiaries have paid Pennsylvania independent dairy farmers all amounts owed for milk shipments to Dean Foods plants. However, according to a PMMB press release, dairy cooperatives with Pennsylvania members had not been paid as of June 10.
Dean Foods, which filed for Chapter 11 bankruptcy protection in November 2019, had continued paying dairy farmers for milk up until May 2020, when it failed to pay independent farmers or make Federal Milk Marketing Order (FMMO) producer settlement payments for April milk. The USDA's Ag Marketing Service confirmed Dean Foods failed to make payments in the nine FMMOs in which the company was fully regulated.
The bankruptcy sale of most of Dean Foods assets was completed on April 30. Read: Dean Foods misses FMMO payments; DFA sale faces another lawsuit.
According to Toby Anekwe, public affairs specialist with the USDA's Ag Marketing Service, there had been no update regarding FMMO payments as of June 16.
PMMB staff were completing audits to determine the amount owned to co-op members in Pennsylvania, with plans to make bond claims to recover the money owed to cooperatives.
The coronavirus crisis appears to be resetting consumer grocery habits, and early signs are that that some of these changes – including increased milk purchases – are continuing as the country reopens.
A recent segment of NMPF's "Dairy Defined: Rising milk sales bust 'death of Dairy' myth," tracks the growth of milk and plant-based alternative beverages.
While milk outsells plant-based imitators by a margin more than 10 to 1, 2020 began as another year of slow decline for milk sales, while plant-based beverage volumes were increasing.
With food-buying patterns changing after the COVID-19 pandemic struck, consumers bought 7.9 million more gallons of plant-based beverages during the two peak weeks in March than they did during the same period a year earlier. However, milk demand exploded by more than 45 million gallons, erasing its year-to-date decline in less than two weeks. That 5-to-1 milk-to-plant-based sales advantage established in March has stayed steady through May.
Read also: Economic Update: Dairy retail sales strong heading into summer; dairy outlook mixed.
Uncertainty in dairy markets, the eventual end of coronavirus-related USDA dairy product purchases and China's inability to meet trade agreement obligations all increase the need for dairy producers to consider risk management tools, according to Dan Basse, president of AgResources Company. Speaking in a recent Professional Dairy Producers of Wisconsin (PDPW) The Dairy Signal podcast, Basse outlined factors impacting past, current and future dairy markets.
Basse previously characterized the sharp run-up in dairy prices as a "sugar high" fueled by government dairy product purchases and rumors of China's activity in export markets. Now, however, market fundamentals suggest the highs will moderate. The worry: Can demand keep pace with increased milk production?
Basse forecasts that dairy markets will soften in late June/mid-July, anticipating potential demand stressors could apply downside price pressure. Driving the downturn: the slow pace of reopenings of restaurants and other food service outlets and the uncertainty regarding sales to China if geopolitical differences with the U.S. escalate.
Additionally, at home, government purchases of dairy products for domestic "food box" distribution could end later this summer unless another round of federal aid is approved. Building dairy product inventories, as estimated in USDA Cold Storage reports, and a potential second wave of the coronavirus pose a threat. Abroad, rising prices are making U.S. products less competitive in global export markets.
Market volatility is making price forecasting more difficult. Basse noted the June USDA World Ag Supply and Demand Estimates (WASDE) report reflected the largest May-to-June change in the agency's annual dairy price forecasts in history. The USDA raised its 2020 Class III milk price forecast to $15.65 per hundredweight (cwt) in the June report, up $2.30 per cwt from its May forecast. The previous record change in the May-June Class III milk price forecast was just 85 cents per cwt. Longer term, the USDA raised the 2021 Class III price forecast to $15.10 per cwt, up 90 cents from the May report.
The brighter outlook for prices could fuel more milk production. Helping cap that growth, Basse forecasts a normal seasonal increase in dairy cow culling starting after July 4.
Episodes of PDPW's The Dairy Signal air live each Tuesday, Wednesday and Thursday, noon-1 p.m. (Central time) and are archived here. Each live session offers viewers the opportunity to engage in open Q&A and interact with the speakers entering event code #myPDPW.
The USDA's Agricultural Marketing Service (AMS) continues to make dairy product purchases for distribution through domestic feeding and nutrition programs. Contracts were recently announced for:
About 76,000 pounds of 1% ultra-high-temperature (UHT) pasteurized milk in boxes of 8-ounce containers, for delivery in July and August in Puerto Rico – the bid was accepted from Industria Lechera de Puerto Rico. No offers were received on more than 3 million pounds of 1% UHT pasteurized milk.


14,400 one-half gallon containers of whole fresh milk for delivery between July 6-Sept. 30 – bids were accepted from Darigold, Seattle, Washington and HP Hood, Lynnfield, Massachusetts.


1.03 million gallons of 2% and whole fresh milk in gallon and half-gallon containers for delivery between July 6-Sept. 30 – bids were accepted from Borden Dairy, Dallas, Texas; Dairy Farmers of America, Kansas City, Kansas; GH Dairy El Paso, El Paso, Texas; Hiland Dairy Foods, Springfield, Missouri; Milkco Inc., Asheville, North Carolina; Prairie Farms Dairy, Carlinville, Illinois; and Royal Crest Dairy, Denver, Colorado.
Separately, the USDA announced it had purchased more than $2.2 billion of meat, fruits, vegetables, specialty crops and dairy products in fiscal years 2019-20 under the Food Purchase and Distribution Program of the Trade Mitigation Program (TMP). The TMP was established to assist agricultural producers financially harmed by ongoing trade wars.
Last week, we noted the 2020 Dietary Guidelines Advisory Committee (DGAC) was scheduled to hold a meeting, June 17, to discuss its draft advisory report, with a final report scheduled to be submitted to the USDA and U.S. Department of Health and Human Services (HSS) at the end of June 2020. The Nutrition Coalition had written to Ag Secretary Sonny Perdue and HSS Secretary Alex Azar asking for a delay in the release of the report, charging that one or more members of the DGAC expressed concerns over the process and the review of scientific studies.
This week, the International Dairy Foods Association (IDFA) and National Milk Producers Federation (NMPF) weighed in, emphasizing that science is on the side of dairy when it comes to human nutrition and health. In letters to the secretaries of USDA and HHS, as well as DGAC Chair Dr. Barbara Schneeman, Michael Dykes and Jim Mulhern, heads of the IDFA and NMPF, respectively, expressed concerns that the DGAC report will disregard research showing the benefits of dairy products at any fat level and instead default to a recommendation for low-fat and fat-free forms of dairy because of a generalized concern about saturated fats in overall dietary patterns.
The "2020-2025 Dietary Guidelines for Americans" update is scheduled for release at the end of 2020. It could have a significant impact on the dairy industry. Beyond providing dietary recommendations, the document is also used as the basis for dairy options served as part of the National School Lunch and Breakfast programs and other federal feeding programs.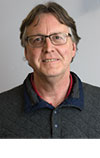 Dave Natzke

Editor
Progressive Dairy