Digest Highlights
While still facing political hurdles this week, a trimmed down Build Back Better Act includes provisions to help dairy producers meet carbon neutrality goals, according to the National Milk Producers Federation (NMPF).
NMPF President and CEO Jim Mulhern said key provisions to help move dairy toward its Net Zero Initiative goal of becoming carbon neutral or better by 2050 dairy include:
$9 billion in new funds for the Environmental Quality Incentives Program (EQIP), providing technical assistance to implement practices targeting greenhouse gas emission reduction


$25 million annually for Conservation Innovation Trials, funding initiatives that use feed and diet management to reduce enteric methane emissions, which can comprise roughly one-third of a dairy farm's greenhouse gas footprint


A new cover crop initiative to pay producers $25 per acre of established cover crop practices to reduce nutrient runoff and soil erosion


$7.5 billion in new funds for the Regional Conservation Partnership Program, funding locally developed, targeted partnership projects targeting reduced methane emissions
NMPF said the final bill will also likely exclude tax policy changes that could have discouraged intergenerational farm transfers.
Paul Bleiberg, NMPF's senior vice president for government relations, discussed the measure's potential impact for the dairy sector in Dairy Defined podcast.
For a House Ag Committee "fact sheet" on agricultural provisions in the bill, click here.
A bipartisan Food Security is National Security Act would give U.S. agriculture and food officials permanent representation on the Committee on Foreign Investment in the United States (CFIUS). According to proponents, that would provide additional oversight when reviewing transactions that could result in control of a U.S. ag or food business by a foreign company.
CFIUS is a panel of government officials tasked with reviewing proposed mergers and acquisitions of U.S. companies by foreign entities. Currently, CFIUS does not include permanent representation from the USDA or the U.S. Department of Health and Human Services (HHS), which oversees the FDA. Those two agencies have primary responsibility for safeguarding the integrity, resiliency and quality of the nation's food supply.
A proposal to expand exemptions and modernize farm truck regulations has been introduced in the U.S. Senate.
The Covered Farm Vehicle Modernization Act, introduced by U.S. Sens. Roger Marshall (R-Kansas) and Jon Ossoff (D-Georgia), would:
Expand exemptions for covered farm vehicles (CFV) to allow farm vehicles with a gross vehicle weight (GVW) or gross vehicle weight rating (GWVR) under 36,001 pounds to travel across state lines with the same exemptions currently granted to farm vehicles under 26,001 pounds GVWR or GVW


Exempts CFVs from needing a U.S. Department of Transporation (DOT) number, filing a unified carrier registration and obtaining an Interstate Fuel Tax Agreement license, three things that current farm vehicles still may need depending on their GVW or GVWR regardless of if it is a CFV
A CFV is currently defined as being licensed as a farm vehicle by a state and operated by an owner-operator of a farm, family member or employee to transport agricultural products, livestock, farm machinery or supplies to or from a farm. A CFV cannot be used for hire and cannot transport hazardous materials that require placarding. The CFV's GVW or GVWR is limited to 26,001 pounds or less; if more than 26,001 pounds, travel is limited to within the state where it is registered or, if traveling out of the state, stays within 150 air miles of the owner or operator's farm or ranch.
According to Western United Dairies, the Arizona State University Center for Global Discovery and Conservation Science will conduct flights over California's San Joaquin Valley dairy farms, Nov. 5-15. The flights, at about 6,000 feet, involve onboard sensors to measure methane plumes.
On Nov. 2, United Auto Workers union members rejected a contract offer from John Deere and remained on strike. Now, another union is planning a strike at a dairy processor.
Members of Teamsters Local 264 said they would hit the picket line at Friendship Dairy, Friendship, New York, on Nov. 3. Friendship Dairy, a subsidiary of Saputo, produces dairy products and markets them through retail outlets in New York, New Jersey, Connecticut, Pennsylvania, Massachusetts, Rhode Island, New Hampshire, Florida and Georgia. Saputo was scheduled to announce its quarterly financial results on Nov. 4.
In October, Progressive Dairy summarized a biennial USDA report detailing on-farm computer and internet use. (Read: In Focus: Connectivity becoming more mobile.) The report, "Farm Computer Usage and Ownership," indicated mobility was becoming more critical in how farmers stay connected digitally.
A new report from the Benton Institute for Broadband & Society, in collaboration with the United Soybean Board, details the importance of high-speed internet networks to the future of agriculture. That study showed that 60% of U.S. farmers and ranchers do not believe they have adequate internet connectivity to run their businesses, and their plans to incorporate data into their day-to-day decisions are often thwarted by slow internet speeds, high costs and unreliable service.
The Future of American Farming: Broadband Solutions for the Farm Office, Field, and Community lays out 15 actionable recommendations for delivering the high-speed internet that farmers and rural communities need.
Veterans Day is approaching on Nov. 11. The Farmer Veteran Coalition is hosting two regional conferences to help military veterans pursue opportunities in farming and agriculture. The events, featuring educational workshops, speakers and panels and networking, will be held Nov. 18, in Knoxville, Tennessee, and Dec. 10, in Tacoma, Washington. Find schedules and registration information here.
The USDA is in the process of issuing $1.8 billion in payments to agricultural producers who enrolled in the Agriculture Risk Coverage (ARC) and Price Loss Coverage (PLC) programs for the 2020 crop year. In addition, USDA's Farm Service Agency (FSA) is encouraging producers to contact their local USDA Service Centers to make or change elections and to enroll for 2022 ARC or PLC. The election and enrollment period runs through March 15, 2022.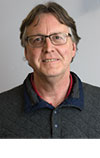 Dave Natzke

Editor
Progressive Dairy