Digest Highlights
U.S. dairy producers have received more than $1.04 billion in direct payments through the Coronavirus Food Assistance Program (CFAP) as of June 29. Dairy applications processed by USDA Farm Service Agency (FSA) offices stood at 17,633.
The FSA began taking applications May 26. The top states for CFAP dairy payments at the end of June were:
Wisconsin: $224,355,698 – 4,501 applicants
California: $140,655,620 – 759 applicants
New York: $111,269,527 – 2,082 applicants
Pennsylvania: $59,777,557 – 1,799 applicants
Minnesota: $57,719,913 – 1,694 applicants
Michigan: $54,849,737 – 692 applicants
Idaho: $45,851,317 – 257 applicants
Iowa: $31,943,750 – 704 applicants
Washington: $31,788,932 – 234 applicants
Ohio: $29,333,742 – 674 applicants
Texas: $26,721,998 – 207 applicants
Find the complete list here.
In addition to dairy, payments totaled $2.43 billion to livestock producers, $1.27 billion to producers of non-specialty crops and $112.8 million to producers of specialty crops. Overall, the USDA FSA had approved about $4.86 billion in payments to more than 319,544 agricultural producers who applied for assistance through the CFAP as of June 29.
Applications will be accepted through Aug. 28, 2020, with application numbers and program payments announced each Monday on the CFAP website.
In other CFAP-related news:
The FSA will now accept applications for CFAP payments through an online portal and is working to enable FSA staff to complete applications submitted by producers from home. Through the online portal, producers with secure USDA "eAuthentication" login credentials, can certify eligible commodities online, digitally sign applications and submit them directly to the local USDA Service Center. Currently, the digital application is only available to sole proprietors or single-member business entities. Producers who do not have an eAuthentication account can learn more and begin the enrollment process here.
FSA is also leveraging commercial document storage and e-signature solutions to enable producers to work with local service center staff to complete their applications from home. Producers can complete and securely transmit digitally signed applications through two commercially available tools: Box and OneSpan. Producers who are interested in digitally signing their applications should notify their local service centers when calling to discuss the CFAP application process. Learn more here.
Other options for producers to complete and submit their CFAP applications include:
Downloading the AD-3114 application form and submitting the manually completed form to the local USDA Service Center by mail, electronically or by hand delivery to an office drop box. In some limited cases, the office may be open for in-person business by appointment.

Completing the application form using the CFAP Application Generator and Payment Calculator found here. This Excel workbook allows customers to input information specific to their operation to determine estimated payments and populate the application form, which can be printed, and then signed and submitted to their local USDA Service Center.


New customers seeking one-on-one support with the CFAP application process can call (877) 508-8364 to speak directly with a USDA employee ready to offer general assistance.


In its dairy industry news alert on June 29, NMPF said it had written to U.S. Agriculture Secretary Sonny Perdue last week, asking that the USDA expand its interpretation of the three-entity/$750,000 total payment limit established under CFAP. In the letter, NMPF expressed concerns that strict interpretation of the payment limits by county FSA officials were not accommodating some farm business structures, including those established as trusts.
The letter also repeated NMPF's concern that seasonal dairy operations are disadvantaged by the use of the first three months of the year as the production base.
NMPF expressed hope that the USDA will revise some of the restrictive interpretations, or if not, Congress may weigh in to direct the agency to reassess its CFAP procedures.
A court order authorizing the sale of Borden Dairy Company was signed, June 26, in the U.S. Bankruptcy Court for the District of Delaware.
Judge Christopher Sontchi granted approval of the approximately $340 million sale. The transaction, which is subject to certain closing conditions, is expected to be finalized in mid-July.
Borden is headquartered in Dallas, Texas, and operates 12 milk processing plants and nearly 100 branches across the U.S. that produce and distribute nearly 500 million gallons of milk annually for customers in the grocery, mass market, club, food service, hospitality, school and convenience store channels.
Following the transaction, Borden will remain intact, including all plants, branches, routes and the Borden brand. The newly reorganized Borden will continue employment for approximately 3,300 Borden employees and service for Borden customers.
Borden initiated voluntary reorganization proceedings in January 2020.
Read: Borden Dairy initiates Chapter 11 bankruptcy proceedings.
According to a press release, Capitol Peak will assume majority ownership of the new company, and KKR, an existing lender to Borden, will be a minority investor. Capitol Peak Partners is a private equity firm led by Gregg Engles, former chair and CEO of both Dean Foods and WhiteWave Foods. KKR is an investment firm that manages private equity, energy, infrastructure, real estate and credit assets, with strategic partners that manage hedge funds.
Upon closing of the transaction, Borden's former controlling and majority equity holders, ACON Investments and Grupo Lala, respectively, will no longer have ownership interest in the business.
Borden received strong investor interest and multiple bids throughout this sale process, according to CEO Tony Sarsam. "Despite being in the midst of Chapter 11 and a global pandemic, our team managed to generate positive cash flow, grow our customer footprint and maintain an uninterrupted food supply to nourish American families."
During the bankruptcy process, the USDA awarded Borden the largest contract through its Farmers to Families Food Box Program as part of the CFAP. Under terms of that the contract, Borden supplied 700 million servings of fresh fluid milk to qualifying 501(c)3 organizations across the country.
Effective with trading on June 22, the CME Group amended the daily price limit rule for all dairy and livestock futures contracts. Although not widely released, the changes were outlined in a "special executive report" dated May 27 and amend all dairy and livestock futures contracts.
Under the changes, the Class III and Class IV milk futures still have a daily price limit change of 75 cents per hundredweight (cwt) above or below the previous day's settlement price. However, should any Class III or Class IV milk futures contract month settle at the limit up or down, it triggers expanded daily price limits for all contract months to $1.50 per cwt on the next business day. If none of the listed Class III or Class IV milk futures contracts settle at a price change equal to or greater than 75 cents per cwt on the next business day, daily price limits for all contract months revert back to 75 cents per cwt on the following business day.
The rule changes also affect cheese, block cheese, nonfat dry milk and dry whey futures, cash-settled butter, Class III Crush (Class III, cash-settled cheese, block cheese and dry whey) and Class IV Crush (Class IV, cash-settled butter and nonfat dry milk).
Outside of dairy, the rule affects live cattle and feeder cattle futures and lean hog futures.
To read the report, click here.
On June 29, California Dairies Inc. (CDI) announced it would cease operations at its Artesia, California, manufacturing facility, effective immediately.
CDI is the largest member-owned milk marketing and processing cooperative in California, producing 40% of the state's milk. It is owned by over 300 dairy producers who ship 16 billion pounds of milk annually. CDI manufactures butter, fluid milk products and milk powders, marketing dairy products in the U.S. and in more than 50 foreign countries.
The Artesia manufacturing facility was constructed in 1958. In 1980, California Milk Producers operated at the location before merging with Danish Creamery and San Joaquin Valley Dairymen in 1999 to become CDI.
"As we navigate an ever-evolving marketplace with shifting regional milk supplies, we continue to evaluate our asset network and the products we produce to maximize value to our customers and member-owners," said President and CEO Brad Anderson.
The shutdown affects approximately 49 employees. CDI will be working closely with impacted employees to assist them and their families with the transition.
"We deeply regret the impact this decision will have on our Artesia employees and the community and are committed to supporting our employees through this transition," said Anderson.
The USDA's Agricultural Marketing Service (AMS) will cease conducting certification audits of U.S. dairy and infant formula plants previously required to meet standards imposed by China, effective July 1. The elimination of the audits is a consequence of China's commitments under the Economic and Trade Agreement, signed in January by the U.S. and China.
To be eligible to ship dairy products to China, U.S. dairy companies must be registered with the General Administration of Customs of the People's Republic of China (GACC). GACC registers facilities that are named on lists that are provided by the FDA. U.S. dairy companies can seek inclusion on FDA's lists or update information associated with an existing listing by contacting the FDA.
U.S. dairy companies must also ensure that consignments destined for China are accompanied by a dairy sanitary certificate obtained from the USDA AMS.
There may be a cattle show for U.S. and Canadian dairy producers in October.
The Erie County Agricultural Society announced a newly established North American Open Dairy Cattle Show has been scheduled for Oct. 13-18 in Hamburg, New York. According to the event's website and Facebook page, cattle show dates will be Oct. 16-18, with exhibitors invited from the U.S. and Canada. Breed shows offered will be Red & Whites, Milking Shorthorns, Guernsey, Brown Swiss, Ayrshire, Jersey and Holstein cattle.
Both the 2020 All-American Dairy Show, originally scheduled for Sept. 12-16 in Harrisburg, Pennsylvania, and the 2020 World Dairy Expo, originally scheduled for Sept. 29 through Oct. 3 in Madison, Wisconsin, had previously been canceled.
The Growing Climate Solutions Act – introduced in the U.S. House and a companion bill to one already introduced in the Senate – would help agricultural producers tap into the carbon credit market when adopting greenhouse gas reduction practices.
The proposal creates a greenhouse gas technical assistance provider and Third-Party Verifier Certification Program within the USDA. The program would provide information and certify technical advisers and protocol verifiers who could help private landowners generate carbon credits through a variety of ag and forestry practices.
As part of the program, a USDA-administered website would list information and resources for producers and foresters who are interested in participating in carbon markets. The program would be shaped by an advisory council composed of agriculture experts, scientists, producers and others.
The House version is co-sponsored by U.S. Reps. Chellie Pingree (D-Maine), Elise Stefanik and John Katko (both R-New York), Ben Ray Luján (D-New Mexico), Jeff Fortenberry (R-Nebraska), Paul Tonko (D-New York), Jim Baird (R-Indiana) and Josh Harder (D-California).
The bill was previously introduced in the U.S. Senate by Sens. Mike Braun (R-Indiana), Debbie Stabenow (D-Michigan), Lindsey Graham (R-South Carolina) and Sheldon Whitehouse (D-Rhode Island). A Senate committee hearing on the bill was held June 24.
A California federal court denied a request for a preliminary injunction to block implementation of new federal water quality regulations. The rule went into effect on June 22.
The EPA and U.S. Army Corps of Engineers promulgated the "Navigable Waters Protection Rule" in January 2020, replacing the Obama administration's 2015 Waters of the U.S. (WOTUS) rule that was repealed last year.
In the lawsuit, 17 states and others sued to prevent implementation of the new rule; 23 other states intervened in support of it.
Separately, a federal judge in Denver blocked the new rule from going into effect in Colorado.
According to the National Agricultural Law Center, there are numerous other lawsuits in the legal pipeline.
Earlier this month, the 2020 Dietary Guidelines Advisory Committee (DGAC) released a draft report which reviewed nutrition and health studies utilized in writing the upcoming recommendations. For dairy, the draft report is status quo with the 2015-20 dietary guidelines, recommending consumption of low-fat and fat-free dairy products as part of a healthy diet.
Some dairy organizations criticized the report for failing to recognize studies indicating the health benefits, or at least neutral impact, of fuller-fat dairy options.
Next, the DGAC will submit a final report, tentatively in mid-July, to the USDA and U.S. Department of Health and Human Services (HSS). Following a public comment period, the "2020-25 Dietary Guidelines for Americans" update is scheduled for release at the end of 2020.
Although the DGAC admitted many Americans do not follow the guidelines, the final report could nonetheless have a significant impact on the dairy industry. Beyond providing dietary advice to consumers, members of Congress use the guidelines when authorizing federal spending on feeding programs, and the document is used as the basis for dairy options served as part of the National School Lunch and Breakfast programs and other federal feeding programs.
According to a news alert, NMPF has set up a task force to look into concerns from member co-ops that had been shorted by Dean Foods failure to make final payments for April 2020 milk to co-ops and Federal Milk Marketing Order (FMMO) pools. According to NMPF CEO and President Jim Mulhern, the task force will examine options and offer recommendations to provide guidance to the USDA or Congress to prevent farmers from being harmed in the future by handlers failing to meet their payment obligations.
Read: Dean Foods misses FMMO payments.
Progressive Dairy frequently provides updates on COVID-19 news and resources on a special webpage.
Updates for June 30 will include a recap of a Charleston|Orwig "Five in 15" webcast featuring Dan Basse, president of AgResources Company. Basse discusses the impact of the COVID-19 pandemic on the food supply chain, identifying "choke points" and suggesting there may be a switch from maintaining food inventories based on "just in time" delivery to "just in case" stockpiling.
There's also additional information on the USDA's expansion of CFAP application options, OSHA's COVID-19 record-keeping requirements and the USDA's plans to offer schools more flexibility when administering breakfast and lunch programs this fall.
There's also information on event changes and cancellations; a list of recent dairy organization podcasts related to COVID-19; a comprehensive list of other state, regional and national resources; and helpful articles previously appearing on the Progressive Dairy website.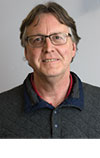 Dave Natzke

Editor
Progressive Dairy