Digest Highlights
For months, dairy producers have been eagerly awaiting details regarding implementation of changes to the Dairy Margin Coverage (DMC) program. According to Jaime Castaneda, National Milk Producers Federation (NMPF) executive vice president of policy development and strategy, those details could be announced within days.
On June 15, U.S. Ag Secretary Tom Vilsack said the USDA planned to provide details regarding pandemic-related dairy assistance – including changes to DMC – within 60 days. That timeline has come and gone.
Read: Weekly Digest: DMC supplemental payments, other dairy aid on a timeline.
According to Castaneda, part of the delay can be attributed to a financial review of the changes by the Office of Management and Budget (OMB). Updating dairy policy issues at NMPF's annual meeting, Nov. 16 in Las Vegas, Castaneda said the DMC changes are now likely to be released late this week or early next week.
DMC program changes announced previously this year included:
An adjustment to DMC feed cost calculations regarding hay prices: The current monthly average DMC feed cost is calculated using U.S. average corn and soybean meal prices and a 50-50 blend price for alfalfa hay, using the "all alfalfa" hay price from 27 states, and prices for Premium and Supreme dairy-quality alfalfa hay reported in the five largest milk-producing states each month – California, Idaho, New York, Texas and Wisconsin.
Once implemented, that adjustment will be retroactive to January 2020. However, unknown at this time, Castaneda said, is whether the DMC feed cost calculation will be weighted 100% on the dairy-quality hay price.
A supplemental DMC program: This provision, included in COVID-19 relief bill signed into law last December, allows smaller dairy producers to update their milk production history baselines and receive a supplemental DMC payment on a portion of any increased milk production, up to the Tier I cap of 5 million pounds of milk per year. That program is retroactive to January 2021.
Read: Weekly Digest: USDA moving forward on DMC production history adjustment rule.
Finally, the USDA is also expected to announce the enrollment period for the 2022 DMC program. Check back with Progressive Dairy for updates.
Global Dairy Trade (GDT) dairy product prices were higher in the latest auction held Nov. 16, pushing the overall price index up 1.9%. Among individual product categories:
Skim milk powder was up 1.4% to $3,676 per metric ton (MT, or about 2,205 pounds).
Whole milk powder was up 1.9% to $3,987 per MT.
Butter was up 3.5% to $5,534 per MT.
Cheddar cheese was up 2.2% to $5,162 per MT.
Anhydrous milkfat was up 1.3% to $6,472 per MT.
The next GDT auction is Dec. 7.
The USDA's Agricultural Marketing Service announced details regarding dairy product purchases for domestic feeding programs. The USDA:
Awarded contracts to deliver nearly 112,320 pounds of sliced cheddar cheese, 302,400 pounds of shredded cheddar cheese, 116,400 pounds of shredded pepper jack cheese and about 770,000 pounds of flavored yogurt for distribution during the first quarter of 2022 – contracts were award to Chobani LLC, Great Lakes Cheese and Winona Foods.


Is accepting bids for 189,000 pounds of mozzarella part skim string cheese for distribution during January-February 2022 – bids close Nov. 17.


Is accepting bids for nearly 3 million gallons of skim, lowfat (1%), reduced-fat (2%) and whole milk in gallon and one-half gallon containers for distribution during the first quarter of 2022 – bids close Nov. 29.


Is accepting bids for more than 7.76 million pounds of process American cheese for distribution between Feb. 1-July 31, 2022 – bids close Nov. 30.
The USDA awarded $20.2 million in Dairy Business Innovation (DBI) Initiatives program grants to assist regional dairy businesses with business development and innovation. About $18.4 million was awarded to current Initiatives at the University of Tennessee, the Vermont Agency for Food and Marketing and the University of Wisconsin, and $1.8 million was awarded to the California State University – Fresno.
The University of Tennessee's Center for Profitable Agriculture helps producers starting or expanding a dairy business in the Southeast (Alabama, Arkansas, Florida, Georgia, Kentucky, Louisiana, Mississippi, North Carolina, South Carolina, Tennessee, Virginia and West Virginia).
The Dairy Business Innovation Alliance, a partnership between the University of Wisconsin's Center for Dairy Research and the Wisconsin Cheese Makers Association, works with regional collaborators across five Midwest states (Wisconsin, Minnesota, Iowa, South Dakota and Illinois).
Through the Vermont Agency of Agriculture, Food and Markets, the Northeast Dairy Innovation Initiative focuses on dairy development in Connecticut, Delaware, Maine, Massachusetts, New Hampshire, New Jersey, New York, Pennsylvania and Rhode Island.
California State University – Fresno will lead a collaborative effort through the Pacific Coast Coalition Dairy Business Innovation Initiative, covering California, Washington and Oregon.
Catching up on topics previously covered by Progressive Dairy:
Members of Teamsters Local 264 employed at Friendship Dairy, a subsidiary of Saputo Dairy, voted by to ratify a collective bargaining agreement and ending a 10-day strike over health care benefits and wages.


Union member employees at 12 John Deere manufacturing facilities were expected to vote on a contract proposal on Nov. 17, potentially ending a lengthy labor strike. More than 10,000 United Auto Workers members in Iowa, Illinois and Kansas have been on strike since Oct. 14.


A coalition of organic organizations said it would meet with Danone North America next week to ask them to stay in the Northeast and invest in the region's organic dairy farm families. The organizations previously submitted a complaint to B Lab, a company that certifies "B Corporation" businesses based on social and environmental practices. In August 2021, Danone North America notified 89 organic dairy farm families in Maine, New Hampshire, Vermont and New York that they would be ending their contracts and pulling out of the northeast U.S. market.


U.S. Sen. Patrick Leahy (D-Vermont) announced he will retire and not seek reelection next year. Leahy, 81, has been in office since 1975 and previously served as chair of the Senate Agriculture Committee.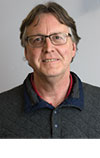 Dave Natzke

Editor
Progressive Dairy