Digest Highlights
Class I base jumps another $3 per cwt in August
June-July milk price jumps could be record
Grocery store dairy sales settling in for the long haul
Global Dairy Trade index steady
Animal Agriculture Alliance launches 'allies' advocacy development program
Processor news: Borden, Burnett and more
Progressive Dairy COVID-19 resources
Class I base jumps another $3 per cwt in August
At $19.78 per hundredweight (cwt), the August 2020 Federal Milk Marketing Order (FMMO) Class I base price rose $3.22 per cwt from July. On top of the $5.14 per cwt gain in July, the Class I base price has now risen $8.36 per cwt since bottoming out in June.
June-July milk price jumps could be record
After dropping a by record amount during a single month in April, the U.S. average all-milk price is poised to post two record-level increases in June and July, according to Peter Vitaliano, vice president of economic policy and market research with the National Milk Producers Federation (NMPF).
Vitaliano, who compiles the NMPF/Dairy Management Inc. Dairy Market Report, noted that as of mid-July, dairy futures markets indicated that the June all-milk price will rise by $3.50 per cwt from May's almost 11-year low. (The USDA will release the June all-milk price on July 31.) Another $3 per cwt increase in the all-milk price is possible in July (announced on Aug. 28).
Prior to June, the largest one-month increase in the national average milk price was $2.60 per cwt in April 2004.
The current price moves establish a new level of milk price volatility and firmly cement the reputation of 2020 as an unprecedented roller coaster for the dairy industry, Vitaliano said. The outlook for U.S. average milk prices for all of 2020 continues to rise and is approaching 2019's average of $18.60 per cwt, not including the substantial Coronavirus Food Assistance Program (CFAP) payments.
For more information on commercial dairy product use and inventories, dairy trade, milk production and prices, download the Dairy Market Report here.
Grocery store dairy sales settling in for the long haul
Summer holidays are behind us and "everyday" sales of dairy products in U.S. grocery stores have settled into a nice pattern, according to a weekly update from the International Dairy Deli Bakery Association (IDDBA).
The value of dairy product sales during the week ending July 12 was up 13.1% compared with the corresponding week a year earlier, marking the 19th consecutive week that grocery stores dairy sales were double-digit higher than the year before. The report summarizes weekly Information Resources Inc. (IRI) U.S. grocery store sales data.
Natural cheese retained its place in grocery carts for the week, up more than 18% by value and 14% by volume compared with the similar week a year ago. Rounding out the top five products based on total value: Fluid milk sales were up more than 5% by value, but unchanged by volume; yogurt sales were up 4% by value and volume; creams and creamers were up nearly 15% by value and 13% by volume; and processed cheese was up 14% by value and 5% by volume. The higher value versus volume indicates some price inflation.
Butter volume growth was up 20%, outpacing value growth of nearly 17%. Based on volume, cream cheese and whipped topping sales were up 23% and 29%, respectively, with sales value up 21% and 27%.
The week ending July 12 was the first of eight non-holiday weeks until Labor Day. With rising COVID-19 cases and many states reinstating social distancing measures and closing in-restaurant dining, retail sales will be even more critical to the dairy industry for the foreseeable future.
IRI's weekly survey noted that 67% of Americans believe the COVID-19 crisis will last seven months or more – a notable uptick from earlier results where the majority felt the pandemic would end swiftly.
"The more we can help consumers integrate all the various dairy items into their day, the stronger our sales prospects for the next few months," said Abrielle Backhaus, IDDBA research coordinator.
Global Dairy Trade index steady
Individual product category prices were mixed in a narrow range, with little movement in the Global Dairy Trade (GDT) index in the latest auction, held July 21. Overall, the index was down 0.7%, with dairy product prices as follows:
Skim milk powder was down 0.5% to $2,680 per metric ton (MT).
Butter was down 4.9% to $3,533 per MT.
Whole milk powder was up 0.6% to $3,218 per MT.
Cheddar cheese was up 0.6% to $3,803 per MT.
The next GDT auction is Aug. 4.
Animal Agriculture Alliance launches 'allies' advocacy development program
The Animal Agriculture Alliance has launched the Animal Ag Allies program to empower farmers and practicing veterinarians to be outspoken advocates for agriculture online and within their communities. The alliance is currently seeking participants to enroll by Aug. 7.
The Animal Ag Allies program provides opportunities for networking, training and continuous development of issue expertise and communication skills. Allies will be on the front lines of responding to emerging issues and sharing positive content about animal agriculture.
The program consists of two phases: online training and a private forum to discuss engagement strategies and emerging issues. The training modules are available online and may be completed at the participant's own pace. Modules include: overviews of each sector of animal agriculture, hot topics and emerging issues facing animal agriculture, how to address contentious issues, growing your social following and reaching outside the choir, and public outreach. Following the completion of the training modules, participants will be invited to a private online group where they will have the ability to interact with one another as well as industry professionals.
For more information on the program and participant guidelines, click here.
Interested individuals are encouraged to complete the program interest form.
Processor news: Borden, Burnett and more
The $340 million sale of Borden Dairy has been completed. The transaction allows the Borden business to remain intact, including all plants, branches, routes and the Borden brand. Capitol Peak assumed majority ownership of the new company, and KKR became a lender and minority equity investor.
Also, on July 20, Bloomberg reported that the new owners of Borden paid an additional $685,000 to keep using "Elsie the Cow" in marketing the company's products.
In other processor news:
Maryland-based South Mountain Creamery has announced the acquisition of Pennsylvania-based Trickling Springs Creamery. Trickling Springs Creamery closed in September of 2019. Philip Riehl, an accountant and the majority owner, pleaded guilty to securities and wire fraud earlier this year and was recently sentenced to 10 years in federal prison. Under new ownership, the business will be relaunched as Trickling Springs Organic and begin bottling operations in October 2020. A new retail storefront, known as The Market at Trickling Springs, is expected to reopen in August 2020, offering South Mountain Creamery products.


A cheese processing facility owned by Burnett Dairy Cooperative in northwestern Wisconsin was heavily damaged by fire on July 20-21. Crews from 13 area fire departments fought the fire at the plant that processes more than 1 million pounds of milk per day. Damage is still being assessed and there's no word on when processing will resume.


Superior Dairy Inc., Canton, Ohio, will expand and diversify its milk processing capacity, according to a news release from Team NEO, a private, nonprofit economic development organization based in northeast Ohio. The $25.5 million expansion to the company's milk processing and packaging lines and headquarters is expected to enable the company to move into new markets that complement its fluid dairy component, including cottage cheese, sour cream and cream products. It will also allow the company to package milk in "caseless" containers – plastic jugs that can be shipped without the use of cases or boxes.


Westby Cooperative Creamery is giving its 6,280-gallon dairy silo a face lift, wrapping it to look like a giant cottage cheese container. The change pays homage to the area's dairy heritage and designation as the "Cottage Cheese Capital of Wisconsin." The silo often holds yogurt, but the creamery is best known for its 4% small-curd cottage cheese, producing and distributing 13 million to 14 million pounds per year throughout the Midwest.
Progressive Dairy COVID-19 resources
Progressive Dairy frequently provides updates on COVID-19 news and resources on a special webpage.
Updates posted on July 21 cover information about the National Milk Producers Federation's Coronavirus Dairy Toolbox, California OSHA compliance, financial aid programs in Wisconsin, Minnesota, Vermont and the Northeast, and more.
There's also information on event changes and cancellations; a list of recent dairy organization podcasts related to COVID-19; a comprehensive list of other state, regional and national resources; and helpful articles previously appearing on the Progressive Dairy website.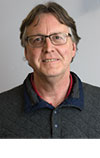 Dave Natzke

Editor
Progressive Dairy