Digest Highlights: Dairy co-op deduction added to tax reform bill. Cooper stepping down as GM at FarmFirst. Dairy exporting will be competitive. Find a summary of these and other news here.
Co-ops, members gain final tax reform nod
The final tax package approved by members of the House and Senate this week allows cooperative members to claim a new 20 percent deduction on payments from a farmer cooperative. The provision offsets the loss of "Section 199" domestic production activities deductions (DPAD) in the tax reform proposal.
According to Jim Mulhern, CEO and president of the National Milk Producers Federation (NMPF), cooperatives would be able to claim the 20 percent deduction on gross income less payments to patrons. The deduction is limited to the greater of 50 percent of wages or 25 percent of wages plus 2.5 percent of the cooperative's investment in property.
The provision of the tax code applies to proceeds from agricultural products marketed through cooperatives. Cooperatives pass the vast majority of the benefit – nearly $2 billion nationwide – directly to their farmer owners, then reinvest the remainder in infrastructure improvements for the marketing and processing of food products, Mulhern said.
"NMPF believes that this provision, plus components of the bill that increase exemption levels from the federal estate tax, enhance depreciation and expensing opportunities for producers, and preserve farmers' ability to deduct interest expenses, should help farmers and cooperatives alike," Mulhern said.
Read also: Tax reform bill 2017 – How will it affect your dairy
Cooper stepping down as FarmFirst Dairy Cooperative GM
David Cooper resigned as general manager of FarmFirst Dairy Cooperative, effective Dec. 31.
Cooper served the cooperative and its members since 2006, originally as general manager of Family Dairies USA. Family Dairies USA, Manitowoc Milk Producers Cooperative and Milwaukee Cooperative Milk Producers merged to create FarmFirst Dairy in 2013, selecting Cooper to serve as assistant general manager. He has served as general manager the past four years.
FarmFirst Dairy, headquartered in Madison, Wisconsin, represents farms in Wisconsin, Minnesota, South Dakota, Michigan, Iowa, Illinois and Indiana through policy bargaining, dairy marketing services, laboratory testing opportunities and industry promotion.
Global dairy export market will be competitive
The largest global dairy producers have reached domestic marketing saturation and are increasingly looking to export markets. With growing milk production, export competition between the U.S., European Union (EU) and Oceania will be aggressive, according to a new report from CoBank's Knowledge Exchange Division.
"As global demand for dairy products grows, the established dairy exporters will rely on and fiercely compete for new markets," said Ben Laine, senior economist with CoBank. "While all exporters will benefit from global demand growth, the EU stands to extend its reach furthest into these markets, barring any major shifts by the U.S. to a global market focus."
Dairy demand is emerging in sub-Saharan Africa and Southeast Asia, said Laine. "Ability to recognize and meet the needs of cultures with different preferences and providing products in an affordable way will be key to gaining a competitive advantage."
Laine concludes that the EU has a head start in its ability to respond to increased demand, while Oceania will be limited in terms of continued production growth. The U.S. has the potential to compete for the new demand if it becomes more adaptive and innovates. However, the cooperative model that works so well domestically will be challenged globally, as some companies may find success by establishing processing plants close to the demand and vertically integrating locally.
While nonfat dry milk is the largest U.S. dairy export item, when it comes to setting producer milk prices, the commodity to watch is cheese, according to dairy blogger John Geuss. Read also: Contrary to many reports, exports are doing very well
China's dairy demand outpacing supply
China's dairy and infant formula markets have grown substantially over the past decade and are expected to continue to expand. At the same time, China's domestic dairy industry is in the midst of rapid modernization, according to "China's Dairy Supply and Demand," a new report from USDA's Economic Research Service.
China represents the primary source of demand growth in global dairy markets. Between 2016 and 2021, China's dairy and milk formula markets are expected to grow by 10 and 25 percent, respectively. By 2021, China's share of global dairy demand is expected to equal that of the U.S. However, with China's consumption outpacing its domestic supply, exporters in New Zealand, Europe, Australia, and the U.S. are finding new opportunities in the China market.
Additional reading on China's dairy
China has been the elephant in the dairy barn for the past 20 years. While statistics tell part of the story, what's the view from inside the country? Progressive Dairyman recently asked five experts to share their experience and insight. Read "China: The elephant in the dairy barn," by freelance writer Karena Elliott and download "China: The elephant in the dairy barn - eBook."
Nominees sought for National Fluid Milk Processor Promotion Board
The USDA is seeking nominees to serve on the National Fluid Milk Processor Promotion Board. Nomination deadline is Jan. 12, 2018.
Board representatives are being sought for six geographic regions and two at-large positions. Nominees for the regional positions must be active owners or employees of a fluid milk processor. At least one at-large position must be a member of the general public.
The geographic regions with vacancies are: Region 3 (Delaware, Maryland, Pennsylvania, Virginia and District of Columbia); Region 6 (Ohio and West Virginia); Region 8 (Illinois and Indiana); Region 9 (Alabama, Kentucky, Louisiana, Mississippi and Tennessee); Region 12 (Arizona, Colorado, New Mexico, Nevada and Utah); and Region 15 (Southern California).
U.S. Agriculture Secretary Sonny Perdue will appoint eight individuals to succeed members whose terms expire on June 30, 2018, and two members to fill vacant positions with terms expiring on June 30, 2019. Newly appointed members will serve three-year terms. For nominating forms and information, visit the AMS website.
Global Dairy Trade index down again
Prices on the Global Dairy Trade (GDT) auction couldn't sustain a second consecutive increase. After a meek increase of just 0.4 percent on Dec. 5, the GDT index fell 3.9 percent on Dec. 19, with prices lower for all products reported. Among major products, leading decliners were cheddar cheese (down 7.9 percent, to $3,389 per metric ton [MT]), butter (down 2.3 percent, to $4,474 per MT), skim milk powder (down 4.8 percent, to $1,675 per MT) and whole milk powder (down 2.5 percent, to $2,755 per MT). The next GDT auction is Jan. 2.
Iowa-Nebraska dairy budgets steady in November
Iowa-Nebraska dairy margins held steady in November, with all four business models hitting break-even milk prices or higher, according to Robert Tigner, University of Nebraska Extension agricultural systems economist and educator.
Soybean meal prices rose from October, but other feed costs were unchanged. A higher milk protein price was offset by lower prices for butterfat and other solids, and a significant drop in the producer price differential (PPD) led to an overall decline in the average November milk price.
Also impacting income, cull cow prices were up slightly.
Tigner calculates dairy budgets for two production levels (20,000 and 24,000 pounds of milk per cow per year) and two management systems (freestall and tiestall barns).
The Iowa-Nebraska November 2017 average milk price was $18.00 per hundredweight (cwt). Break-even prices were:
• Freestall herd with a 20,000-pound production average – $16.10 per cwt.
• Freestall herd with a 24,000-pound average – $14.18 per cwt.
• Tiestall herd with a 20,000-pound production average –$17.62 per cwt.
• Tiestall herd with a 24,000-pound production average –$15.63 per cwt.
Illinois producers saw red in 2016; may be profitable in 2017
Lower milk prices resulted in continued negative economic returns for Illinois dairy producers in 2016, according to a summary of data from the Illinois Farm Business Farm Management (FBFM) Association. However, producers may see a small profit in 2017, just the third time milk income will surpass total economic costs in the past decade.
University of Illinois dairy economists Bradley Zwilling, Brandy Krapf and Dwight Raab summarized the information in a recent post, "Projected Positive Economic Profit Margins for Dairy Producers in 2017 After Continued Negative Margins in 2016."
The average net milk price received by Illinois producers involved in the Illinois FBFM in 2016 was $16.28 per cwt, which was less than total economic costs of $18.14 per cwt. On a per-cow basis, total returns from milk were $3,895, compared to the total cost to produce milk of $4,332 per cow.
Milk production per cow for all herds averaged 23,959 pounds in 2016, up 604 pounds from 2015.
The 2016 milk price and total returns from milk per cow were the lowest since 2010. Illinois total returns have exceeded total economic costs in only two (2007 and 2014) out of the last ten years. The last five-year returns above all costs has averaged a negative $364 per cow.
The economists forecast Illinois milk prices will likely exceed costs in 2017, resulting in positive profit margins. The annual milk price was projected at about $18.30 per cwt, with total economic costs averaging $17.50 per cwt of milk produced.
A more thorough report can be found at the University of Illinois farmdoc website.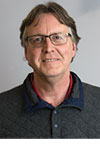 Dave Natzke

Editor
Progressive Dairyman
Before commenting on our articles, please note our Terms for Commenting.