Digest Highlights
Coca-Cola Company has established an International Dairy Advisory Council to provide advice on animal welfare issues, the company announced in late August.
To strengthen oversight of animal welfare issues throughout its supply chain, the new advisory council will include experts who will provide policy guidelines in alignment with science-based standards from leading animal welfare, dairy, agricultural and quality organizations.
Earlier this summer, a video from Animal Recovery Mission showed acts of animal cruelty at Fair Oaks Farms, a milk supplier for Coca-Cola partner, fairlife LLC. Fairlife immediately discontinued the use of milk from Fair Oaks Farms, and no milk from any Fair Oaks Farms locations is being used in fairlife products, according to a Coca-Cola press release.
Fairlife conducted independent audits at its supplying dairy farms using auditors from Food Safety Net Services Certification and Audit LLC (FSNS C&A). These audits concluded in July and did not report evidence of animal cruelty or abuse.
The Coca-Cola Company conducted its own independent, third-party audits of fairlife's supplying dairy farms using auditors from Validus Verification services, who reported that they did not witness any acts of animal abuse at any of the locations.
The council will work with fairlife on animal health and husbandry, on-farm management, housing, transportation, environment and biosecurity to help assure the welfare of animals, the safety of workers, and food quality and safety. An animal welfare representative from fairlife will be on the council.
As of Sept. 2, 18,230 dairy operations had signed up for the Dairy Margin Coverage (DMC) program. That number represents about 68% of the 26,832 dairy operations with established milk production history and about 66% of the milk production history.
DMC provides coverage retroactive to Jan. 1, 2019, with applicable payments distributed to eligible dairy farmers after they enroll. DMC payments are estimated at nearly $246 million for those selecting 2019 coverage.
The July margin and indemnity payment were announced Aug. 30, with all those selecting coverage at the Tier 1/$9.50 per hundredweight (cwt) level now ensured coverage for the first seven months of the year. Read: July DMC margin improves, leaving smaller indemnity payment.
A reminder: Sign-up for the DMC program closes Sept. 20, 2019, at local USDA Farm Service Agency (FSA) offices. Producers may enroll for one year (2019) or for the full five-year length (2019-23) of the program at a reduced premium rate. It's also the deadline to request a refund of Margin Protection Program for Dairy (MPP-Dairy) premiums. Dairies that purchased additional coverage over $4 per cwt during MPP-Dairy can choose between a 50% cash refund or a 75% refund of net MPP-Dairy premiums to be used for future DMC premiums.
DMC program participation is generally updated weekly, providing information on the number of operations enrolled, milk production history covered and indemnity payments. Through Sept. 2, Wisconsin has seen the most participants with more than 5,028 dairy operations, followed by Minnesota (1,985), New York (1,885), Pennsylvania (1,615) and Michigan (751).
Slower global economic growth and continued trade tensions with China impacted the USDA's latest ag trade forecast, but the outlook for dairy didn't change much.
The agency's quarterly Outlook for U.S. Agricultural Trade report, released Aug. 29, kept projected fiscal year (FY) 2019 (Oct. 1, 2018 – Sept. 30, 2019) dairy exports at $5.6 billion, unchanged from the May estimate.
The first projections for dairy exports in FY 2020 (Oct. 1, 2019 – Sept. 30, 2020) were put at $5.5 billion. Due to the mixed nature of products, the report does not provide an estimate of dairy product volumes.
The USDA raised FY 2019 U.S. dairy imports to $3.6 billion, up $200 million from May's forecast, even though cheese imports were cut $200 million to $1.3 billion. FY 2020 dairy imports were projected at $3.7 billion, with cheese imports at $1.4 billion.
Overall, the USDA report cut expected FY 2019 U.S. ag exports to $134.5 billion, down about $2.5 billion from the May forecast and the lowest since FY 2016. The FY 2019 U.S. ag trade surplus, forecast at $5.2 billion in August, was cut by another $2.8 billion from May and would be the smallest surplus since FY 2006.
Things look only slightly better for FY 2020: The ag trade surplus was projected at $8 billion, with exports estimated at $137 billion.
Borden Dairy concocted three limited-edition flavors of milk for the State Fair of Texas – Banana Taffy, Blueberry Cobbler and Cotton Candy.
The 24-day fair runs from Sept. 27 to Oct. 20 at Dallas, Texas. Fairgoers can enjoy samples and greet Elsie the Cow at the fair, Oct. 14-20. The flavored milks will also be available for purchase at Kroger stores in Dallas and Houston and at select retailers in Louisiana, Mississippi and Alabama.
Elsie the Cow was a leading attraction at the State Fair of Texas for decades, drawing long lines since her first appearance in 1946. Borden will also be partnering with Dairy MAX's Dairy Discovery Zone to promote local dairy farm families and educate visitors on dairy farming.
The a2 Milk Company reported net U.S. sales of $23.2 million (US$) for the fiscal year ending June 30, 2019. Overall, the New Zealand-based company reported total revenue of $1.3 billion (NZ$), up 41.4% for the fiscal year.
U.S. revenue has risen by over 100% during each of the last three years and 200% in the second half of fiscal 2019 versus the same period the prior year, according to Blake Waltrip, CEO of The a2 Milk Company U.S. U.S. distribution has grown to 13,100 stores, including Vons, Kroger, Walmart, Costco and Albertsons/Safeway.
Canada's dairy herd fell by about 1,000 head over the past year, according to data compiled by the USDA and Statistics Canada (Table 1). As of July 1, 2019, there were 968,700 dairy cows in Canada, down from a decade high of 969,700 a year earlier.
The report also estimated there were 439,800 dairy heifers 1 year of age or older, as of July 1, 2019, up 4,200 from a year earlier.
Previous reports indicate Canada's dairy herd fell below 1 million head in about 2006. The 2019 total would be about equal to the combined dairy herds of Texas, Colorado and Oregon in the U.S.
While the Canadian herd remained fairly stable, the USDA's semiannual cow and heifer survey reflected what monthly milk production reports show for cow numbers – the size of the U.S. dairy herd and the number of dairy replacement heifers are shrinking.
As of July 1, 2019, the USDA estimated the number of dairy cows calving in the past year at 9.3 million head, down about 53,400 from Jan. 1, 2019, and 100,000 less than July 1, 2018.
Dairy replacement heifers weighing more than 500 pounds were estimated at 4.1 million on July 1, 2019, down about 600,000 from Jan. 1, 2019, and down 100,000 from July 1, 2018.
July 2019 cull cow prices (beef and dairy combined) averaged $67 per cwt, up $1.10 from June and the highest average since April 2018. However, average prices through the first seven months of 2019 are down about $4.13 per cwt from the same period a year ago and the lowest for January-June average since 2010.
The index of Global Dairy Trade (GDT) dairy product prices fell during the latest auction, Sept. 3. The overall index declined 0.4%.
Prices for major product categories were mixed:
Skim milk powder was up 0.7% to $2,500 per metric ton (MT).
Cheddar cheese was down 0.8% to $3,827 per MT.
Butter was unchanged at $4,029 per MT.
Whole milk powder was down 0.8% at $3,076 per MT.
The next GDT auction is Sep. 19, 2019.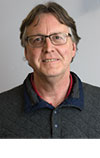 Dave Natzke

Editor
Progressive Dairy