Digest Highlights: Bills address dairy labor, school milk issues. Danone expanding plant-based beverage operations. Find a summary of these stories and updates on previous Progressive Dairyman news stories here.
Agriculture Guestworker bill moves out of House committee
The House Judiciary Committee approved the Agricultural Guestworker Act (H.R. 4092) on a narrow vote (17-16). However, it's is unclear when the bill may be considered by the full House.
The bill was introduced by U.S. Rep. Bob Goodlatte (R-Virginia), who also chairs the House Judiciary Committee. It would create a new visa category, known as the H-2C, to allow farm employers to hire foreign workers on a year-round basis. It would replace the H-2A visa program seen by many as impractical for the dairy industry.
In addition to establishing the new visa for future farm workers, it would allow currently undocumented farm workers to apply for H-2C visas so that they can participate legally in the agricultural workforce.
Here's what dairy organizations had to say about it:
"Although not ideal, the AG Act helps advance our efforts to assure a stable, dependable and legal workforce for America's dairy farmers, now and in the future. The AG Act is the first step in a long process of establishing a workable solution for dairy farmers' labor needs. It recognizes that we must improve on the current system by pursuing a new approach to matching the supply and demand for workers in U.S. agriculture."
—Jim Mulhern, president and CEO of National Milk Producers Federation
"The deepening dairy farm worker shortage is a very real problem – one that poses a major threat to our farms, the host of businesses connected to dairy and a vital part of food production in America. Moving this bill forward, although it's still a work in progress, provides the best opportunity in years for finding a comprehensive solution that includes access to the dependable year-round labor force that dairy farmers need."
—Dairy Business Milk Marketing Cooperative
"Adequate labor is essential for our industry to care for our animals and ensure our crops are harvested in a timely manner to yield the highest-quality food products for consumption around the world. Year after year, the domestic workforce continues to forego these labor-intensive jobs in favor of more leisurely work, despite increased wages and employee benefit packages."
—Laurie Fischer, founder and CEO of the American Dairy Coalition
Bill expands school milk options
Dairy producer and processor organizations applauded the introduction of a bipartisan bill they said will help reverse the decline of milk consumption in schools.
The School Milk Nutrition Act of 2017, introduced by U.S. Reps. G.T. Thompson (R-Pennsylvania) and Joe Courtney (D-Connecticut), has been referred to the House Education and Workforce Committee. The bill would allow schools to offer low-fat and fat-free milk, including flavored milk with no more than 150 calories per 8-ounce serving, to participants in the federal school lunch and breakfast programs. The bill allows individual schools and school districts to determine which milkfat varieties to offer their students.
The International Dairy Foods Association (IDFA) and the National Milk Producers Federation (NMPF) strongly support the bill. Once enacted, the bill would make permanent the administrative changes in the school lunch program proposed earlier this year by U.S. Agriculture Secretary Sonny Perdue.
The legislation includes a pilot program to test strategies that schools can use to increase the consumption of fluid milk. This could include ways to make milk more attractive and available to students, including improved refrigeration, packaging and merchandising.
The bill also includes a provision to allow participants in the Special Supplemental Nutrition Program for Women, Infants and Children, known as WIC, to have access to reduced-fat milk for themselves and their children.
EPA air emission reporting deadline is Nov. 15
The U.S. Environmental Protection Agency (EPA) posted guidance materials designed to help farmers report air emissions of hazardous substances resulting from animal waste.
Two substances included under the reporting requirements – ammonia and hydrogen sulfide – are emitted during decomposition of livestock manure. Reportable quantities for ammonia and hydrogen sulfide were set at 100 pounds per day.
EPA stated that while the agency is evaluating possible changes to the reporting requirements, the guidance material is intended to help farmers comply with the current requirements. The reporting deadline is set for Nov. 15.
The EPA guidance information has links to resources farmers can use to calculate emissions tailored to specific species of livestock, including reporting forms and instructions. It provides the original University of Nebraska "Ammonia Loss Estimation Worksheet," as well as a Texas dairy report worksheet that can be used to estimate emissions.
To view EPA's guidance and frequently asked questions on reporting air emissions from animal waste visit the website.
An e-alert from Cornell's PRO-DAIRY program said the National Milk Producers Federation and others are working with EPA to simplify the reporting forms. PRO-DAIRY has developed a dairy worksheet, set to be available Nov. 3.
On Dec. 18, 2008, EPA published a final rule that exempted farms from reporting air releases of hazardous substances from animal waste. On April 11, 2017, the District of Columbia Circuit Court vacated the final rule, ending the livestock farm exemption. The April ruling does not affect farms that signed and remain compliant with the 2005 Air Emissions Compliance Agreement and Final Order.
Read also: Court ruling lifts livestock operation exemptions for emission reporting requirements
DanoneWave to expand Virginia plant-based beverage operation
DanoneWave, a combined business unit of the U.S. dairy operation of global food company Danone and WhiteWave Foods, will invest up to $60 million in its plant-based beverage manufacturing operation in Rockingham County, Virginia, according to Gov. Terry McAuliffe. DanoneWave will receive a $700,000 performance-based grant from the Virginia Investment Partnership (VIP) program. The company will also be eligible to receive sales and use tax exemptions on manufacturing equipment.
Wisconsin adds newest ag enterprise area
Wisconsin is adding a 19,000-acre area to a state program designed to preserve land for agriculture. The new "Farming Forward" Agriculture Enterprise Area (AEA) becomes effective Jan. 1, 2018.
For an AEA to be designated, at least five landowners, in partnership with their local government, petition the Wisconsin Department of Agriculture, Trade and Consumer Protection (DATCP).
The nine Waupaca County petitioners in the newest AEA operate dairy, grain and specialty crop farms in the town of Lind.
AEAs are intended to keep land in agricultural use and promote agricultural economic development appropriate to each area. Landowners in AEAs are not subject to any new land use regulations, providing some certainty that agricultural infrastructure will remain into the future.
It also makes landowners eligible to claim a farmland preservation tax credit if they agree to keep their land in agricultural use for at least 15 years and meet conservation standards.
To date, landowners in ag enterprise areas have signed more than 650 farmland preservation agreements, covering 142,200 acres.
The latest designation increases the number of Wisconsin AEAs to 34, covering an estimated 1.13 million acres. The state ag department has the authority to designate up to 2 million acres as AEAs.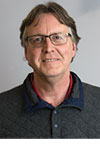 Dave Natzke

Editor
Progressive Dairyman
Before commenting on our articles, please note our Terms for Commenting.