Digest Highlights: All signs point to continued low corn prices. Dairy co-op takes a new name. DFA celebrates new plant opening. Find a summary of these and other news here.
Corn price pressures remain
Barring a late surprise for the 2017 corn production or stocks estimates, low corn prices look to continue into the spring when weather and 2018 acreage outlooks impact price movements, according to Todd Hubbs, ag economist with the University of Illinois. The current pace of corn consumption suggests changes to use projections will not be significant, Hubbs wrote in farmdoc's weekly outlook.
Read also: What's Next? Consuming the Record-setting U.S. Corn and Soybean Crops from John Newton, with the American Farm Bureau Federation's Market Intel.
Highlights from the USDA's Crop Production report:
• Corn production is forecast at 14.6 billion bushels, up 2 percent from the October forecast. Based on conditions as of Nov. 1, yields are expected to average 175.4 bushels per acre on 83.1 million acres, up 3.6 bushels from the October forecast. If realized, this will be the highest U.S. yield on record. Record-high yields are forecast for Alabama, Idaho, Kentucky, Louisiana, Michigan, Mississippi, Pennsylvania, South Carolina and Tennessee.
• Soybean production is forecast at a record 4.43 billion bushels, down less than 1 percent from October. Based on Nov. 1 conditions, yields are expected to average 49.5 bushels per acre on 89.5 million acres. Record-high yields are expected in Alabama, Arkansas, Delaware, Kentucky, Maryland, Mississippi, Missouri, North Carolina, South Carolina, Tennessee and Virginia.
DBMMC becomes 'Edge'
The Dairy Business Milk Marketing Cooperative (DBMMC) has a new name – Edge.
Created in 2010, the co-op provides milk testing verification services for its members selling milk to privately owned plants, in accordance with the federal milk marketing order system. It does not buy or process milk.
More recently, the cooperative has added its members' voices to national policy discussions, hiring a lobbyist in Washington, D.C., becoming a member of the National Council of Farmer Cooperatives and partnering with the Agriculture Workforce Coalition. Membership with U.S. Farmers and Ranchers Alliance, Field to Market and Animal Agriculture Alliance provides a voice with customers and within the agricultural community.
Headquartered in Green Bay, Wisconsin, Edge has about 800 members of all herd sizes in nine states. The co-op will hold its annual meeting on Jan. 17, 2018, in Madison, Wisconsin, in conjunction with the Dairy Business Association's Dairy Strong Conference.
Saputo consolidating Wisconsin plants
Canada-based Saputo has scheduled a May 2018 closure of a cheese manufacturing facility in Fond du Lac, Wisconsin. The current production will be integrated into the company's newly constructed blue cheese facility at Almena in northwestern Wisconsin.
Saputo estimated closing the plant will cost the company more than $17 million, but will result in about $5.5 million in annual savings beginning in 2019 fiscal year.
DFA celebrates Garden City plant opening
Dairy Farmers of America (DFA) celebrated the opening of DFA Garden City, a new ingredients plant located in southwest Kansas.
DFA Garden City is a partnership between DFA and 12 of its member farms in southwest Kansas. Construction started in October 2015, and the first load of milk was delivered in late September 2017. The plant produces whole and skim milk powder, nonfat dry milk powder and cream, and receives approximately 4 million pounds of milk per day.
"As a farmer invested in this plant, it's exciting because we're connecting our family farms to family tables in a truly sustainable and traceable way," said Kansas dairy farmer Dan Senestraro, who also serves on the DFA board. "This plant allows us to trace the product from the time it leaves the farm as raw milk to the time it arrives at the store, which is important to many consumers today."
DFA Garden City also focuses on sustainability, operating as a water-neutral facility. All the water utilized at the plant is recycled and ultimately used to water landscaping and parks throughout the city.
Chobani breaks ground on Idaho plant expansion
Chobani LLC broke ground on an expansion of its yogurt plant in in Twin Falls, Idaho.
Already the largest yogurt plant in the world, the 70,000-square-foot expansion includes a research and development center, as well as an employee fitness center and visitor entrance. It is scheduled to open in the summer of 2018.
Some 4,000 square feet of "smart glass" windows will enhance natural light while regulating internal temperatures and reducing use of heating and air conditioning, driving a 20 percent reduction in energy consumption. About 30,000 square feet of "smart roofing" will reflect sunlight and reduce heat absorption.
September fluid milk sales lower
September 2017 total U.S. packaged fluid milk sales were estimated at just over 4 billion pounds, down 2.8 percent from September 2016, according to the USDA's Dairy Market News. U.S. sales of conventional products totaled 3.8 billion pounds, down 2.7 percent from the previous year, while sales of organic products, at 208 million pounds, were down 4.2 percent. Organic represented nearly 5.2 percent of total sales for the month.
Recent trends continued, with sales of whole milk posting small gains, but sales of all other milk varieties declining.
Through the first nine months of the year, U.S. fluid milk sales were down 2.2 percent compared to the same period a year earlier. Year-to-date 2017 sales of conventional products were down 2.4 percent; sales of organic products were up just 0.2 percent. Organic represents nearly 5.4 percent of total sales for the year.
USDA dairy outlook: Milk growth slows, but prices weaken
Highlights from the USDA's latest World Ag Supply and Demand Estimates report:
• Milk production is flattening out as growth in milk per cow slows, and cow numbers start to decline. 2017 production is forecast to be up 1.6 percent from 2016; 2018 production will rise 1.8 percent.
• Despite the slowdown in milk production, prices are weaker. USDA projections put the 2017 all-milk price at $17.70 per hundredweight (cwt), falling to about $17.35 per cwt in 2018. The USDA-projected 2017 Class III price is about $16.20 per cwt, dipping to $15.95 per cwt in 2018. The projected 2017 Class IV price is $15.20 per cwt, weakening to $14.65 per cwt in 2018.
• On the feed side of the equation, 2017-2018 marketing year soybean prices received by producers are forecast at $9.30 per bushel; soybean meal prices are forecast at $315 per ton. Marketing-year corn prices are forecast at $3.20 per bushel. Prices cited are mid-point of projected price range.
Top Wisconsin ag posts now held by women
Wisconsin Gov. Scott Walker appointed state Senator Sheila Harsdorf (R–River Falls) to serve as secretary of the Department of Agriculture, Trade and Consumer Protection (DATCP). She is the first woman to serve as secretary in the agency's 88-year history.
On her first day on the job, Harsdorf named Keeley Moll as her deputy secretary, in charge of internal operations of the agency.
PHOTO 1: Dairy Farmers of America celebrated the opening of DFA Garden City, a new ingredients plant located in southwest Kansas. Pictured from left to right: Alan Low, senior vice president of Shambaugh & Son; Dan Senestraro, farmer investor and member of DFA's board of directors; Randy Mooney, DFA board chairman; Rick Smith, DFA president and CEO; Melvin Dale, Garden City mayor; Sam Brownback, governor of Kansas, and Alan McEntee, DFA Garden City program manager. Photo courtesy of Dairy Farmers of America.
PHOTO 2: Dairy Business Milk Marketing Cooperative (DBMMC) has a new name – Edge. Courtesy image.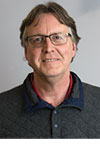 Dave Natzke

Editor
Progressive Dairyman
Before commenting on our articles, please note our Terms for Commenting.