Digest Highlights: The country's largest on-farm anaerobic digester-to-vehicle fuel operation is under construction. New legislation eliminates air emission reporting. Find a summary of this and other news here.
Largest on-farm dairy RNG project in U.S. launched
Construction is underway on the country's largest on-farm anaerobic digester-to-vehicle fuel operation. Located in Fair Oaks, Indiana, the project will convert the dairy waste from 16,000 cows from three Jasper County farms – 950 tons of dairy waste per day – into 100 percent renewable natural gas (RNG) for transportation fuel.
The dairy project will be Renewable Dairy Fuels' (RDF) second biogas facility producing RNG from dairy waste for transportation fuel. The new facility, 50 percent larger than RDF's operation at Fair Oaks Farms, will be operational this summer.
The project includes three mixed plug-flow digesters – designed and built by DVO Inc.
RDF is one of three business units of AMP Americas. Other units include Amp Renew, with sources renewable gas from RDF and third-party developers to supply fuel to fleet customers. Amp CNG builds, owns and operates a growing network of CNG fueling stations for long-haul trucking fleets.
According to the company, Amp Americas project at Fair Oaks Farms received the first dairy waste-to-vehicle fuel pathway certified by California's Air Resources Board (CARB). The project was also awarded a Carbon Intensity (CI) score of -254.94 gCO2e/MJ, the lowest ever issued by CARB.
The company plans to more than double its dairy gas output by mid-2018, delivering RNG to 20 fueling stations.
Senate bill blocks dairy air emission reporting requirement
Bipartisan legislation introduced in the U.S. Senate would prevent dairy farms from having to generate air emissions data under the Comprehensive Environmental Response, Compensation and Liability Act (CERCLA). The Fair Agricultural Reporting Method (FARM) Act was introduced by Sens. Deb Fischer (R-Nebraska) and Joe Donnelly (D-Indiana), along with 18 other Republican and Democratic senators.
CERCLA provisions in question were originally enacted to address accidental hazardous air emission emergencies from toxic waste sites. However, recent court rulings have expanded CERCLA to include emissions from livestock manure. An April 2017 ruling in the U.S. Court of Appeals in the District of Columbia removed a 2008 farm exemption contained in the U.S. Environmental Protection Agency rule.
The head of the National Milk Producers Federation (NMPF) lauded the new legislation. NMPF continues to recommend that producers do not file any emissions reports until the legal issue is resolved.
"CERCLA was never intended to be applied in this way to dairy farms," said NMPF President and CEO Jim Mulhern. "Congress needs to stipulate that this burdensome regulatory overreach serves no legitimate health or safety purpose and needs to stop."
The court-ordered mandate for dairy and other livestock operations to report air emissions data has been delayed multiple times, the latest in January (Read Environmental updates: WOTUS delayed two years; air emission reporting pushed back again.)
NMPF wants science journal's false claims regarding milk corrected
NMPF has admonished the authors of a study for a research article falsely describing milk as a high-risk factor in spreading foodborne illness. NMPF said the study's authors need to clarify that any significant dairy-related food safety risk is only associated with the consumption of raw milk, not commercially available dairy foods sold in the U.S. and other developed nations.
Prepared by a graduate student at McGill University of Canada and published in the Journal of Food Science and Technology, the study compared the nutritional profiles of four imitation dairy beverages and conventional cow's milk. The research demonstrated that none of the plant-based imitations replicates the nutritional benefits of real milk. However, the study also published inaccurate claims that cow's milk "has been associated to cause wide-spread disease outbreaks around the world."
In a letter to the study's authors, Beth Briczinski, NMPF's vice president for dairy foods and nutrition, said the media attention to the inaccurate claim was disconcerting and had to be addressed.
Briczinski said the "egregious claim," published in a scientific journal, could damage consumer trust in milk and "had the potential to do incredible, unjustified harm to our industry and has the potential to cause fear in consumers who are seeking nutrient-dense and safe products for themselves and their families."
Agricultural lending, interest expenses on the rise
Driven by larger loans, agricultural bank lending increased sharply in the fourth quarter of 2017, according to an Ag Finance Databook report from Cortney Cowley, economist, and John McCoy, research associate, with the Federal Reserve Bank of Kansas City.
Fourth-quarter demand for all types of loans – except farm machinery and equipment – increased significantly from year-earlier levels, with operating loans making up a majority of new loans. Loans for livestock made up 27 percent of all new non-real estate farm loans.
Loans of $100,000 or more accounted for more than 70 percent of total loan volumes, down slightly from 2014 and 2015.
Alongside an increase in the share of large loans, the average size of fourth-quarter 2017 farm operating loans continued to grow, nearly matching the previous peak in the fourth quarter of 2015.
Interest rates on all types of farm loans increased in the fourth quarter, with rates on loans used to finance current operating expenses increasing nearly a full percent, from 3.7 percent in 2016 to 4.5 percent in the fourth quarter of 2017. In addition, for the first time since 2014, more loans were issued with interest rates greater than 6 percent than loans with rates of 3 percent or less.
The combination of larger loans and higher interest rates mean higher interest expenses, and 2017 real estate interest expenses were expected to be the highest since 1989; non-real estate interest expenses were 23 percent higher than in 2013.
Cowley and McCoy warn that further increases in loan obligations could stretch borrowers' repayment capacity in the coming year. Although overall leverage in the agricultural sector has remained relatively modest, the recent uptick in the average size of farm loans at a time of rising interest rates suggests that leverage and liquidity may remain a concern in 2018. Still, delinquency rates have remained low and the value of farm real estate has continued to support farm sector balance sheets as spring planting decisions approach, they wrote.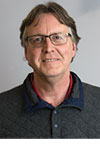 Dave Natzke

Editor
Progressive Dairyman
Before commenting on our articles, please note our Terms for Commenting.