Digest Highlights: Dean plans further consolidation. Foremost Farms' Michigan plant gains initial bond approval. Find a summary of this and other news here.
Dairy farmer, leader John Pagel dies in plane crash
John Pagel, a Wisconsin dairy farmer and prominent leader on state and federal dairy marketing and policy issues, died Feb. 22, as the result of an airplane crash in Indiana. Pagel's son-in-law, Steve Witcpalek, and the pilot, Nathan Saari, were also killed.
Pagel was CEO of Pagel's Ponderosa Dairy, a 5,300-cow dairy farm in Kewaunee, Wisconsin. Witcpalek served as the operations manager. The business also owned a 4,500-cow dairy, High Plains Ponderosa, in Kansas.
The family business branched out in 2015-16, opening an on-farm cheese plant, a cheese distribution company and The Cannery Public Market, a farm-to-fork restaurant and market in Green Bay.
Pagel was president of Edge Dairy Farmer Cooperative (formerly the Dairy Business Milk Marketing Cooperative), a verification, market information and policy co-op representing about 750 members marketing more than 10 billion pounds of milk annually.
Funeral services for both Pagel and Witcpalek were scheduled for March 3, at Holy Rosary Catholic Church, Kewaunee, Wisconsin.
Dean plans manufacturing consolidation
Dean Foods' officials said the company will consolidate its manufacturing capacity in 2018 to match declining supply chain volumes. Details were not announced.
In a quarterly investor report, CEO Ralph Scozzafava said total volume across all Dean products for the fourth quarter of 2017 declined 6 percent compared to the fourth quarter of 2016. When adjusted for two less selling days in the fourth quarter, total volume across all products declined 3.5 percent versus the prior year.
Raw milk costs in the fourth quarter of 2017 decreased roughly 1 percent from the third quarter of 2017, but increased 3 percent from the fourth quarter of 2016. On a full-year basis, the average Class I mover – an estimate of Dean milk procurement costs, was $16.45 per hundredweight in 2017, an 11 percent increase over 2016.
The company's input costs are expected to be lower in 2018 on the basis of lower anticipated milk prices.
At $1.93 billion, fourth-quarter 2017 net sales were down $83,000 from the same quarter a year earlier. Total 2017 net sales were just under $7.7 billion, up about $85,000 from a year earlier.
Foremost Farms' Michigan plant gains initial bond approval
A proposed dairy processing plant in Greenville, Michigan, has received an additional financial pledge to move forward.
Greenville Venture Partners LLC, a subsidiary of Foremost Farms USA Cooperative, received a "private activity bond inducement" from the Michigan Economic Development Corporation's (MEDC), Feb. 27.
A bond inducement is seen as the first step in a bond transaction, declaring intent to provide funds. Valued at $12 million, the money would come from MEDC's Michigan Strategic Fund (MSF). Approval of the bond authorizing resolution is expected to take place at an upcoming MSF meeting.
Pending approvals of state and local incentives, Greenville Venture Partners plans to establish a 55,000-square-foot dairy processing facility in Greenville, Michigan. The project is expected to generate a total capital investment of $57.9 million.
Read: Foremost Farms taking separate path to build processing capacity in Michigan
Initial plans call for the facility to process milk solids for internal use in farmer-owned production facilities in the Upper Midwest and for sales to other partners and customers. Foremost Farms is engaged in preliminary talks with other companies interested in value-added production facilities and /or capacity.
"Foremost Farms' new milk processing plant in Greenville will elevate the profile and profitability of our state's dairy industry … ." said Jeff Mason, MEDC chief executive officer.
The Michigan Department of Agriculture and Rural Development is supporting the project with a $500,000 grant from its Food and Agriculture Investment Fund, and the city of Greenville plans to support the project with a 12-year property tax abatement valued at $2.33 million.
Headquartered in Baraboo, Wisconsin, Foremost Farms is a farmer-owned milk processing and marketing cooperative with about 1,500 members and annual sales of $1.5 billion.
NAFTA rewind: U.S.-Mexico dairy trade generates billions in economic activity
Mexico's importance to the U.S. dairy industry was emphasized in a report released as the seventh round of talks to revise the North American Free Trade Agreement (NAFTA) wound down in Mexico City. The latest round of negotiations is scheduled to run through March 5.
The current free trade agreement with Mexico is the driving force behind $1.2 billion in U.S. dairy exports to its southern neighbor, as well as billions more in economic contributions, according to an analysis released by Informa Economics.
Mexico is the No. 1 market for U.S. dairy product exports, accounting for roughly one-fourth of total U.S. exports in 2016, the most recent year examined by Informa. That year, Mexico accounted for 45 percent of total U.S. skim milk powder exports to all destinations, as well as 30 percent of cheese exports, 10 percent of butter exports and 8 percent of whey exports.
The analysis went on to calculate the economic contributions (direct, indirect and induced) created by dairy sales to Mexico added up to $23.3 billion for the five-year period of 2012-16.
Informa's analysis found that for every $1 of sales associated with dairy exports to Mexico, an additional $2.50 in output (industry sales) is supported elsewhere in the U.S. economy. U.S. dairy exports to Mexico also created 16,492 full-time equivalent jobs.
"This analysis not only illustrates the importance of preserving existing market access to Mexico under NAFTA, but also demonstrates why we are urgently pursuing new opportunities via U.S. free trade agreements around the globe," said U.S. Dairy Export Council (USDEC) President and CEO Tom Vilsack.
Some competitors, including the European Union (EU), are already negotiating trade agreements with Mexico that could make their exports more competitive in the Mexican market.
The study also reviews the potential increase in competition through the renegotiation of the European Union-Mexico free trade agreement and the implementation of the newly established Comprehensive and Progressive Agreement for Trans-Pacific Partnership (TPP-11) negotiations. Both negotiations could improve market access for competitor dairy product exports to Mexico.
2017 Census of Agriculture: Still time to be counted
Did you return your 2017 Census of Agriculture? If not, you may be getting a phone call or personal visit from a representative of the USDA's National Agricultural Statistics Service (NASS).
The USDA mailed out about 3 million questionnaires last fall. About 40 percent have been returned. Federal law mandates that everyone who received the 2017 Census of Agriculture questionnaire must complete it and return it – even if not currently farming.
NASS will continue to follow up with producers through the spring with mailings, phone calls and personal visits.
To avoid these additional contacts, farmers are encouraged to complete the Census either online or by mail as soon as possible.
Yogurt may help lower cardiovascular disease risk
There's more good news when it comes to yogurt as part of a healthy eating pattern and improved heart health. A new study published in the American Journal of Hypertension showed eating two or more cups of yogurt a week is associated with a lower risk for developing cardiovascular disease (CVD) in adults who already have high blood pressure.
Earlier studies have shown a beneficial link between consuming dairy foods, including yogurt, and some diseases related to CVD, including Type 2 diabetes. In the new study, data from 55,898 females (ages 30 to 55) in the Nurses' Health Study (NHS) and 18,232 males (ages 40 to 75) in Health Professionals Follow-up Study (HPFS) was analyzed. The results showed eating at least two cups of yogurt per week was associated with a 30-percent reduced risk of heart attack for women and a trend for a 19-percent reduced risk of a heart attack among men. During a follow-up period, eating one cup or more of yogurt per week was associated with an approximately 20-percent lower risk of coronary heart disease or stroke.
Finally, regular yogurt eaters in the study who followed the Dietary Approaches to Stop Hypertension (DASH) diet, which includes low-fat dairy as a key food group, showed an associated risk reduction of CVD of 16 percent and 30 percent in women and men, respectively.
The large-scale observational study was funded by the dairy-farmer-founded National Dairy Council (NDC) and others.
PHOTO: John Pagel, a Wisconsin dairy farmer and prominent leader on state and federal dairy marketing and policy issues, died Feb. 22, as the result of an airplane crash in Indiana. Photo by Peggy Coffeen.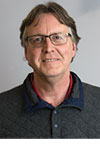 Dave Natzke

Editor
Progressive Dairyman
Before commenting on our articles, please note our Terms for Commenting.