Digest Highlights
The USDA's Farm Service Agency (FSA) updated Dairy Margin Coverage (DMC) program participation on Aug. 5, noting year-to-date indemnity payments to dairy operations enrolling in the program for 2019 had surpassed $197 million.
DMC program participation is updated weekly, providing information on the number of operations enrolled, milk production history covered and indemnity payments.
As of Aug. 5, 15,314 dairy operations had signed up for the new program, about 57% of 26,832 dairy operations with established milk production history and about 47% of all dairy operations commercially licensed to sell milk.
DMC provides coverage retroactive to Jan. 1, 2019, with applicable payments distributed to eligible dairy farmers shortly after they enroll. As of Aug. 5, the USDA's FSA had begun paying approximately $97.1 million to producers for milk production insured from January through June 2019.
June 2019 DMC margin and indemnity calculations were released on July 31.
(Read: June makes it 6-for-6 for monthly DMC payments in 2019.) The July margin and indemnity payment will be announced Aug. 30.
Wisconsin continues to lead all states in terms of both DMC enrollment and indemnity payments, with 4,534 dairy farmers enrolled as of Aug. 5 and receiving $52.6 million in indemnity payments. Among other major dairy states, Minnesota (1,689 operations enrolled) and New York (1,605) each received about $18.5 million. In Pennsylvania, 1,361 producers enrolled, sharing about $15.3 million. In California, 478 dairy operations received a total of $12.1 million, while in Michigan, 617 dairies received $9.9 million. Payments to Idaho (146 producers) and Texas (188 producers) each topped $3 million.
Authorized by the 2018 Farm Bill, DMC replaces the Margin Protection Program for Dairy (MPP-Dairy). The program offers protection to dairy producers when the difference between the all-milk price and the average feed cost (the margin) falls below a certain dollar amount selected by the producer.
Sign-up for the program began closes Sept. 20, 2019, at local USDA FSA offices. Producers may enroll for one year (2019) or for the full five-year length (2019-23) of the program at a reduced premium rate.
After posting a small increase on July 16, the index of Global Dairy Trade (GDT) dairy product prices fell during the latest auction, Aug. 6. The overall index declined 2.6%.
Prices for all major product categories were lower:
Skim milk powder was down 1.6% to $2,482 per metric ton (MT).
Cheddar cheese was down 2% to $3,838 per MT.
Butter was down 5.5% at $4,165 per MT.
Whole milk powder was down 1.7% at $3,039 per MT.
The next GDT auction is Aug. 20, 2019.
After a weak start, dairy margins improved over the second half of July as feed costs eased while milk prices were mostly flat, according to Commodity & Ingredient Hedging LLC. While milk prices have traded steady, the market maintained a firm fundamental undertone.
The USDA reported June milk production at 18.2 billion pounds, 0.3% less than the same month a year earlier with a 10,000-head decline in the milking herd from May to 9.323 million head. The semiannual Cattle Inventory report also shed more light on the contraction in the U.S. dairy cow herd. As of July 1, 2019, there were 9.3 million dairy cows compared to 9.4 million last year, and the number of milk cow replacements fell 2.4% to 4.1 million head. This is the first time the heifer replacement inventory has dropped since 2012 and only the fourth time over the past two decades.
USDA's Foreign Ag Service (FAS) released their Dairy World Markets and Trade report, which decreased its 2019 milk production estimate in selected countries. While FAS still expects combined production from the major dairy exporters to be up 0.5% from last year, that is down from its December 2018 growth forecast. At the same time, FAS also raised its forecast for world consumption of fluid milk, cheese and butter.
The Family Farmer Relief Act of 2019 has been approved in both the House and Senate and sent to President Trump for his signature. If signed, the bill more than doubles the debt limit – to more than $10 million – a farmer holds and can remain eligible for protection under Chapter 12 of the U.S. bankruptcy code.
Designed for family farmers with "regular annual income," Chapter 12 bankruptcy allows financially distressed farmers to restructure financials and propose a repayment plan – usually over a three- to five-year period – to avoid a liquidation of assets or foreclosure.
The number of U.S. farms restructuring debt by filing Chapter 12 bankruptcy rose last year, according to analysis by American Farm Bureau Federation (AFBF) chief economist John Newton and economic analysis intern Allison Wilton. There were 535 Chapter 12 filings for the year ending June 30, 2019, up 13%, or 60 bankruptcies from the year before and the highest total since 2012.
"The deteriorating financial conditions for farmers and ranchers are a direct result of several years of low farm income, a low return on farm assets, mounting debt, more natural disasters and the second year of retaliatory tariffs on many U.S. agricultural products," Newton said.
Among individual states, Wisconsin, Kansas and Minnesota led the nation in Chapter 12 filings, with bankruptcy filings in Kansas and Minnesota reaching the highest levels of the past decade.
Oklahoma also had a significant rise in farm bankruptcies, with filings more than doubling from the previous year. However, Southeast states of Tennessee, Mississippi, Georgia and Florida had smaller numbers of filings, though those changes weren't as drastic.
Oregon, Nevada, New Mexico, New Jersey, Rhode Island and Delaware had no Chapter 12 bankruptcies filed in the past year, based on data from the U.S. Courts website.
By region, Chapter 12 farm bankruptcies increased in the year ending June 2019 in every region in the U.S. except for the Southeast. The Midwest and Southeast had the highest number of filings, 240 and 100 bankruptcies in the past year, respectively. The Midwest is up from 215 filings from the previous year to 240 filings, an increase of 12%. On a percentage basis, the biggest increase in bankruptcies, 50%, occurred in the Northwest, which includes Washington, Oregon, Idaho, Montana and Wyoming.
For additional information, read Farm Loan Delinquencies and Bankruptcies Are Rising.
The Kentucky Dairy Development Council (KDDC) is offering the state's dairy farmers a one-time incentive program for participation in the Dairy Margin Coverage (DMC) program. KDDC will cover one-half of the 2019 DMC insurance premium costs, up to $1,000 per farm.
The DMC sign-up deadline is Sept. 20, 2019, at local USDA FSA offices. Eligible producers must sign up for the $9.50 per hundredweight (cwt) coverage level for 5 years and then provide a copy of Form CCC-801 and a copy of payment receipt for verification to a KDDC consultant to receive the partial premium reimbursement.
KDDC board members unanimously approved the incentive payments in early June, and the initiative was approved by the Kentucky Agriculture Development Board on June 21.
The California Milk Advisory Board (CMAB) launched "The Real California Milk Accelerator," a competition designed to uncover new ideas to integrate fluid milk into contemporary products and provide the resources to help bring them to market.
With more than $450,000 in prizes, the competition aims to inspire innovation and investment in fluid milk products, packaging and capacity within California by connecting the dots between manufacturers, producers, investors, ideas and entrepreneurs.
Up to eight applicants will receive $25,000 worth of support each to develop a protocept, while receiving mentorship from marketing, packaging and distribution experts. The winner will receive up to $250,000 worth of additional support to get their new product to market.
Milk must make up at least 50% of a new product's formula to be considered, and applicants must commit to producing the product in California, should they win the competition.
Competition rules and application documents are available from VentureFuel Inc. The deadline for application is Aug. 31.
The Pennsylvania Milk Marketing Board (PMMB) has released the Dairy Producers' Opinion Survey Report.
The 47-page report, authored by PMMB consumer member Carol Hardbarger, analyzes and evaluates data regarding dairy producer knowledge of Pennsylvania's milk pricing system, including the over-order premium. The report also categorizes producer opinions regarding Pennsylvania's milk pricing system and relates suggestions for change related to those opinions.
The report is based on a 36-question online and paper survey conducted earlier this year, as well as the results of four PMMB listening sessions conducted between September 2018 and February 2019.
Based on survey results, respondents are aware of the federal role in pricing, yet they have little knowledge of what PMMB does. They are also very aware of Pennsylvania's over-order premium, but few believe it is distributed in a fair way, particularly members of dairy cooperatives. Most strongly believe the PMMB should review and revise both the minimum pricing system and the over-order premium system.
"The main takeaway is that we have a lot of work to do," Hardbarger said. "There are a lot of misconceptions about milk pricing and any benefits to producers."
The New York Dairy Promotion Order Advisory Board is seeking proposals from organizations to conduct advertising, promotion, research and education programs focused on fluid milk and dairy products produced in the state.
Applications must align with at least one of the following goals:
Increase the consumption of New York milk and dairy products by youth (lunches, breakfasts and other offerings)


Increase retail sales of New York milk and dairy products


Improve the image of dairy products and/or dairy producers among consumers, thus improving the acceptance and consumption of New York milk and dairy products


Improve communication to dairy producers to inform them how they can assist in improving the consumption of New York milk and dairy products


Increase the sales and consumption of milk and dairy products produced in the U.S. and exported to other countries


Participation in national programs influencing increased consumption of milk and dairy products


Conduct research projects to ensure the safety and/or expand the demand for New York dairy products and dairy ingredients
Application deadline for calendar year 2020 funding is Sept. 6, 2019.
Wonder Why Farm, a 235-head certified organic dairy operation in Cabot, Vermont, has been named the 2019 Vermont Dairy Farm of the Year.
Morgan and Jennifer Churchill were selected for this award for their overall excellence in dairying as well as their innovative ways to improve herd management and produce high-quality milk.
The Churchills currently milk 120 cows in a robotic milking system, shipping their milk to Stonyfield Organics in Londonderry, New Hampshire. Daily milk production averages 70 pounds per cow with 3.9% butterfat and 3% protein.
The University of Vermont Extension and the Vermont Dairy Industry Association present the award annually. The winner is honored at an awards banquet at Eastern States Exposition in West Springfield, Massachusetts, in September and at the VDIA banquet at the Vermont Farm Show in Essex Junction in January.
We may get some clarity on 2019 crop acreage totals and market outlooks on Aug. 12, when the USDA releases August Crop Production and World Ag Supply and Demand Estimates reports. The wet spring and planting delays raised many questions about the USDA's Acreage report, which was based on a survey of crop producers in early June.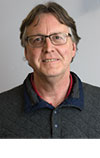 Dave Natzke

Editor
Progressive Dairy