Editor's note: This has been updated from its original posting.
Digest Highlights
Several USDA programs impacting dairy farmers continue to be curtailed or suspended during the ongoing government shutdown as USDA employees are furloughed. President Donald Trump had invited congressional leaders for a meeting on Jan. 2, and the 116th Congress was scheduled to convene on Jan. 3.
Nearly two weeks into the shutdown, daily sales of Dairy Revenue Protection (Dairy-RP) policies remain suspended, and the LGM-Dairy policy sales period, scheduled for Dec. 28-29, was cancelled.
Scheduled USDA National Ag Statistics Service (NASS) and Economic Research Service (ERS) reports have not been issued. Those include the monthly Ag Prices report, which is used to calculate Margin Protection Program for Dairy (MPP-Dairy) indemnity payments for November. It appeared unlikely November prices would generate any MPP-Dairy indemnity payments.
Some farm payments, including Market Facilitation Program payments and other disaster assistance, were expected to continue through the first week of the shutdown (ending Dec. 28, 2018), but unlikely to continue until the shutdown is ended. USDA Farm Service Agency employees remain furloughed.
According to a USDA statement, about 61 percent of employees would either be exempted or excepted from shutdown activities. If the shutdown continues, this percentage would decrease, and activities would be reduced as available funding decreases.
Information from the USDA's Risk Management Agency (RMA), as of Dec. 31, indicated dairy producers have covered revenue on about 11.8 billion pounds of 2019 milk production under Dairy-RP. Based on latest USDA milk production forecast of 220.9 billion pounds in 2019, the percentage of milk covered under Dairy-RP would be about 5.3 percent.
The latest report shows 1,546 dairy producers had filed applications in 35 states. Of the applications, 869 have purchased 2,271 quarterly endorsements.
Total premium costs on purchased endorsements were about $37.1 million, with USDA RMA subsidies covering about $15.3 million of that.
Federally inspected milk cow slaughter was estimated at 268,000 head in November, pushing year-to-date dairy cull cow slaughter to just under 2.9 million head, according to the USDA's Livestock Slaughter report, released Dec. 20.
January-November 2018 dairy cow culling was higher only once in more than three decades – in 1986, during the whole-herd buyout program. Through the first 11 months of 2018, the culling total is about 150,700 head more than the same period a year ago.
With one less weekdays/Saturday than October 2018, the November 2018 total was down 20,200 head from the previous month. November 2018 had the same number of weekdays/Saturdays compared to November 2017, but slaughter was up 24,300 head compared to a year earlier.
The USDA's latest Milk Production report indicated there were 9.360 million cows in U.S. dairy herd in November 2018. Based on the slaughter estimates, about 2.9 percent of the herd was culled during the month. Cow culling so far in 2018 has averaged about 10,100 head per day (including weekdays and Saturdays), up about 500 head per day from a year ago.
USDA's monthly Cold Storage report was released Dec. 21, reflecting volumes of dairy product inventories as of Nov. 30, 2018.
Butter stocks were estimated at 153.7 million pounds, down 33 percent from Oct. 31, 2018, and 3 percent less than November 2017.
Total natural cheese stocks were estimated at 1.35 billion pounds, down 1 percent from October 2018, but up 7 percent from November 2017.
American cheese stocks, at 803.4 million pounds, were down 1 percent from October 2018, but up 10 percent from November a year ago.
Canadian dairy farmers can apply for Dairy Farm Investment Program grants beginning Jan. 7, 2019, according to Lawrence MacAulay, minister of Agriculture and Agri-Food. Requests for funding will be accepted until Feb. 8, 2019.
Between 1,000 and 1,500 projects are expected to be funded in Phase II, with a maximum of $100,000 per project. About $98 million is available under the second and final phase of the $250 million program.
The program will now have a two-stage application process involving a preselection step, which, if an applicant is selected, will be followed by the submission of a full application.
The Dairy Farm Investment Program, originally launched in August 2017, aims to help Canadian cow's milk producers improve productivity through upgrades to their barn technology and equipment. Of the 11,000 dairy farms in Canada, over 2,500 applied to the program under Phase I. Over 1,900 projects were funded, with an average of over $68,000 per project. Approximately 75 percent of applicants were approved for funding. Projects received funding for upgrades such as automatic feeding systems, robotic milking systems and herd management equipment.
With a new governor comes new agricultural agency leadership. Wisconsin Gov.-elect Tony Evers, a Democrat, appointed Brad Pfaff as the secretary for the state's Department of Agriculture, Trade and Consumer Protection (DATCP).
Pfaff must still go through a state senate confirmation process before his position becomes official. Once confirmed, he'll succeed Sheila Harsdorf, who was appointed DATCP secretary by Republican Gov. Scott Walker in November 2017.
Raised on a LaCrosse County, Wisconsin, dairy farm, Pfaff currently serves as deputy chief of staff for U.S. Rep. Ron Kind (D-Wisconsin). He previously worked for Kind for several years before serving as the state executive director for the USDA Farm Service Agency in Wisconsin and then USDA national deputy administrator for farm programs during the Obama administration.
The recently announced USDA National Bioengineered Food Disclosure Standard reasserts that milk from animals that consume bioengineered feed shouldn't be subject to mandatory genetically modified organism (GMO) labeling, according to the head of the National Milk Producers Federation (NMPF).
U.S. Secretary of Agriculture Sonny Perdue announced the standard on Dec. 20. The final rule was published in the Federal Register on Dec. 21, 2018.
The National Bioengineered Food Disclosure Law, passed by Congress in July of 2016, directed the USDA to establish the national mandatory standard for disclosing foods that are or may be bioengineered. The standard requires labels on bioengineered foods that contain detectable genetic material that has been modified through lab techniques and cannot be created through conventional breeding or found in nature.
The implementation date of the standard is Jan. 1, 2020, except for small food manufacturers, whose implementation date is Jan. 1, 2021. The mandatory compliance date is Jan. 1, 2022.
Disclosure will be required on some crops grown for dairy feeds, including herbicide-tolerant and low-lignin alfalfa, and herbicide-, insect- and drought-tolerant corn and soybeans.
Jim Mulhern, NMPF president and chief executive officer, noted NMPF position has been that any regulation requiring the labeling of bioengineered products must be science-based and acknowledge that feeding farm animals grains developed through biotechnology has no effect on the animals or products derived from them.
"It's important to remember that bioengineered food disclosure rules should be founded in science and are a measure to regulate food marketing, not food safety," Mulhern said.
The USDA rule doesn't fix every problem regarding the labeling of bioengineered products in the marketplace, Mulhern said.
"Misleading absence claims may persist even under this rule, and we urge USDA and the U.S. Food and Drug Administration (FDA) to focus their energy on examining voluntary disclosures and their potential to be false and misleading," Mulhern said.
Illinois dairy farmers will see negative profit margins for a fourth consecutive year in 2019, according to analysis by ag economists at the University of Illinois.
"Economic Review of Milk Costs in 2017 and Projections for Negative Economic Profit Margins for Dairy Producers" was authored by Dwight Raab, Brandy Krapf, Jenna Moore and Bradley Zwilling. The report summarizes historical data compiled by the Illinois Farm Business Farm Management Association and makes projections for 2018-19.
The average net price received by Illinois milk producers in 2017 was $18.60 per hundredweight (cwt), up 14 percent from 2016 and the highest average since 2014. However, the 2017 average was still less than total economic costs of $18.87 per cwt to produce it.
While the 2017 milk price increased, feed and nonfeed costs per 100 pounds of milk also rose. Feed costs in 2017 averaged $9.08 per cwt of milk produced compared to $8.81 per cwt in 2016. Nonfeed costs per 100 pounds of milk produced were $9.79 in 2017 compared to $9.33 in 2016.
On a per-cow basis, 2017 total returns from milk were $4,201 compared to the total cost to produce it of $4,261 per cow. Even though total returns increased $1.59 per cwt from 2016, the 2017 net return per cow averaged a negative $60 and remained far below the record high of $5,730 per cow in 2014.
Total returns have exceeded total economic costs only once out of the last 10 years.
Milk production per cow for all Illinois herds averaged 22,585 pounds in 2017, 1,374 pounds less than in 2016. This was the first time since 2011 that pounds of milk per cow decreased year over year.
Compared to 2017, Illinois milk prices are projected lower for both 2018 and 2019. The average milk price for 2018 is projected to be about 11 percent ($2.10 per cwt) less than 2017, or about $16.50 per cwt.
An 11 percent decrease in milk prices in 2018 for Illinois producers would result in an annual price of about $16.50 per cwt. If total economic costs averaged $18.95 per cwt of milk produced, the average Illinois producer would have returns below total economic costs by $2.45 per cwt.
USDA projections currently estimate 2019 milk prices will be up about 2 percent from 2018.
Dairy farmers eligible for payments under a settlement in the DairyAmerica class action lawsuit – and who marketed milk in the Upper Midwest Federal Milk Marketing Order (FMMO) – should have received revised claim forms.
Read: DairyAmerica class action lawsuit claim form deadline is Jan. 28, 2019
After obtaining approval from handlers to release their data, USDA provided the claims administrator (Rust Consulting) with pounds of milk pooled during the 64-month period of January 2002 through April 2007. For the Upper Midwest FMMO, however, the only records available were for the 16-monh period of January 2006 through April 2007.
To fix this issue, Rust Consulting mailed revised claim forms to affected farmers, showing pounds of milk that are approximately four times higher than the earlier form, according the FMMO market administrator's December 2018 newsletter.
Producers are reminded that claim forms must be postmarked by Jan. 28, 2019, to receive their share of the settlement.
Global markets improved again: The index of Global Dairy Trade (GDT) dairy product prices rose 2.8 percent during the auction held Jan. 2, after rising 1.7 percent and 2.2 percent in auctions held Dec. 4 and Dec. 18, respectively.
Prices for all major product categories were higher:
Skim milk powder was up 7.9 percent to $2,201 per metric ton (MT).
Butter was up 3.9 percent to $4,076 per MT.
Whole milk powder was up 1.2 percent to $2,705 per MT.
Cheddar cheese was up 3.2 percent to $3,371 per MT.
The next GDT auction is Jan. 15, 2019.
September 2018 "mailbox" milk prices for selected reporting areas in all FMMO areas averaged $15.46 per cwt, up 82 cents from the August 2018 average, but down $1.30 per cwt from the September 2017 average. Mailbox prices in September 2018 ranged from a high of $18.16 in the Florida reporting area to $14.16 in the New Mexico reporting area.
The mailbox price approximates the net price received by dairy farmers for milk after adding any premiums and deducting costs associated with hauling and marketing.
Through the first nine months of 2018 (Table 1), the average all FMMO mailbox price was about $1.81 per cwt less than the same period in 2017 and $8.97 per cwt less than the record highs of 2014.
So far in 2018, New Mexico and Michigan dairy producers have seen mailbox milk price averages under $13.85 per cwt.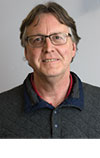 Dave Natzke

Editor
Progressive Dairyman