Digest Highlights: Informational meetings on the Farm Bureau's Dairy Revenue Protection program are planned in Idaho. Arla to cut ties with 11 Wisconsin dairy farms. Multiple component pricing may get a hearing in Southeastern FMMOs. Find these and other news summaries affecting dairy farmers here.
Dairy-Revenue Protection program to be previewed in Idaho
The Idaho Farm Bureau and the Idaho Dairymen's Association will co-host three meetings to discuss a new risk management tool for dairy farmers. Informational meetings on Dairy Revenue Protection (Dairy-RP) will be held June 7 in Pocatello and Twin Falls, and June 8 in Boise, Idaho.
John Newton, director of Market Intelligence with the American Farm Bureau Federation (AFBF), will present information on Dairy-RP, developed by AFBF and American Farm Bureau Insurance Services.
The program was approved by USDA's Federal Crop Insurance Corporation in February, and several dairy officials have said policies should become available later this summer. However, USDA has made no formal announcement regarding either the approval or availability of Dairy-RP at Progressive Dairyman's enewsletter deadline.
As designed, Dairy-RP will provide several levels of insurance coverage based on the value of the farmer's milk, without any size or production limitations. One option will use manufacturing milk futures prices, and the other option would be based on the value of milk components.
Other than those options, Dairy-RP coverage otherwise functions similarly to area-based crop revenue protection insurance policies. The coverage would offer revenue guarantees based on futures prices, expected production and market-implied risk. The premiums for coverage will be subsidized.
Read: What is Farm Bureau's Dairy-Revenue Protection?
The Idaho meetings will also feature Charlie Garrison, who will provide updates on other federal dairy policy issues.
Meals are being served, so RSVPs are requested by email.
Arla to cut ties with 11 Wisconsin farms
Arla Foods notified 11 northeast Wisconsin dairy farmers that their milk supply contracts would be terminated, effective July 1.
Arla, based in Denmark with U.S. headquarters in New Jersey, operates Hollandtown Dairy near Kaukauna, Wisconsin. According to the company, the plant is the largest producer of havarti-style cheese in the U.S. Contracts will be maintained for about 25 dairy producers in the area.
Don Stohrer Jr., Arla's general manager, cited a long-term oversupply of milk in the region.
USDA to consider hearing on multiple component pricing in Appalachian, Southeast FMMOs
The USDA's Agriculture Marketing Service (AMS) will consider initiating the rule-making process on a request to implement multiple component pricing (MCP) in two additional Federal Milk Marketing Orders (FMMO).
The request calls for adoption of MCP pricing formulas and somatic cell count adjustments to determine producer milk prices in FMMOs 5 (Appalachian) and 7 (Southeast). The proposal was submitted by National All-Jersey Inc. (NAJ) on behalf of 14 dairy cooperatives and four state and national producer trade associations on April 3. Read: Dairy groups seek multiple component pricing in Appalachian, Southeast FMMOs.
On May 2, USDA AMS laid out an "action plan" in response to the request, starting with an invitation for any additional proposals to be considered in event a hearing is held. The deadline to submit additional proposals is June 1, 2018.
Based on a preliminary timeline, a possible hearing could be held July 30. If AMS schedules the hearing, a notice will be published in the Federal Register.
Currently, six of 10 FMMOs utilize MCP. In addition to the Appalachian and Southeast federal orders, Florida and Arizona orders also retain skim-butterfat pricing. The difference lies in how the skim portion of milk is priced.
NAJ, an organization representing breeders of Jersey cattle with high-component milk, have long been proponents of MCP. NAJ contends producer milk with higher components is undervalued. The organization listed six benefits from converting the FMMOs to MCP.
Read also: Issues and options for using multiple component pricing to set pricing in Federal Milk Marketing Orders
The proposal will also be the topic at a meeting scheduled for May 16 in Knoxville, Tennessee. The meeting, organized by Tennessee and Kentucky Farm Bureau organizations, will feature Dana Coale, deputy administrator for USDA AMS dairy programs, and FMMO market administrators from FMMOs 5 and 7.
CDI joins GDT Marketplace
California Dairies Inc. (CDI) is the seventh U.S. dairy processor to offer dairy products on the Global Dairy Trade (GDT) Marketplace online dairy trading platform.
CDI is a member-owned milk marketing and processing cooperative owned by over 400 California dairy families, producing 17 billion pounds of milk annually, about 43 percent of California's total milk and 9 percent of U.S. milk. CDI manufactures butter, fluid milk products and milk powders, with annual sales of more than $4 billion.
While most dairy producers may be familiar with regular GDT auctions, the 24-hour, seven-days-a-week GDT Marketplace connects 15 registered sellers and 287 registered buyers from the U.S., Western Europe, Oceania, Asia, Middle East and other regions, according to Eric Hansen, GDT director.
Maryland producer files 'skim' labeling lawsuit
Maryland dairy farmers Randy and Karen Sowers, owners of South Mountain Creamery in Middletown, Maryland, filed a lawsuit against the U.S. Food and Drug Administration (FDA), FDA Commissioner Scott Gottlieb and Pennsylvania Secretary of Agriculture Russell Redding to fight a law requiring them to label their skim milk as "imitation."
South Mountain Creamery produces pasteurized skim milk by skimming the cream, which also removes fat-soluble vitamins A and D from the milk. The FDA requires that milk not be labeled as skim milk unless vitamins A and D are added back into the milk after the skimming process to meet the federal standard of identity. According to federal regulations, in this case, South Mountain Creamery's skim milk is nutritionally inferior to the standard of identity for milk and must be labeled as imitation.
According to the Maryland Risk Management Education Blog, the issue began when South Mountain Creamery wanted to expand sales into Pennsylvania. Pennsylvania's legal definition of skim milk would allow an in-state farmer to label skim milk as skim without the added vitamins. However, because South Mountain Creamery's milk would cross state lines, it is subject to the interstate commerce jurisdiction of the FDA.
Read the full story "Milk – Whole, 2%, Skim or Imitation," by Sarah Everhart on the Maryland Risk Management Education Blog.
California FMMO voting closes
Bloc voting "yes" by the three largest milk marketing cooperatives in California – California Dairies Inc. (CDI), Dairy Farmers of America (DFA) and Land O'Lakes Inc. – means the California Federal Milk Marketing Order (FMMO) will almost certainly become reality later this year.
A statewide referendum on the proposal closed May 5, and the USDA expects to publish voting results in early June. Referendum passage required approval by either (1) two-thirds of all the voting producers (including bloc-voted cooperatives) or (2) eligible producers supplying two-thirds of all milk in the system. Collectively, the three cooperatives represent over 75 percent of California's dairy producers.
If the referendum passes, the USDA will spend June, July and August educating handlers on the new process to ensure a seamless transition from the state order to the California FMMO. The target date for implementation of the new order is Nov. 1, 2018, with the first pool results announced in December 2018.
The three cooperatives initiated the process more than three years ago, petitioning the USDA to hold hearings on the proposal to create a FMMO in California.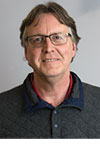 Dave Natzke

Editor
Progressive Dairyman
Before commenting on our articles, please note our Terms for Commenting.