Digest Highlights:
• Northern Plains, dairy states driving increased alfalfa acreage
• Multiple component pricing proposal request withdrawn
• U.S. dairy exports face pivotal dates
• House, Senate farm bills headed to conference committee
• Cows still dry in the Southwest
• DFA Garden City plant cited for innovation
Northern Plains, dairy states driving increased alfalfa acreage
Reacting to higher hay prices – fueled by diminishing stocks and strong export demand – U.S. hay growers intend to harvest dry hay from more acreage in 2018, according to the USDA's Acreage report, released June 29.
Hay producers intend to harvest 55.1 million acres of all dry hay in 2018, up about 1.3 million acres (2 percent) from 2017. If realized, this will represent the highest total hay harvested area since 2014.
The increase in overall hay acreage is primarily due to a 788,000-acre (5 percent) increase in alfalfa and alfalfa mixture hay compared to 2017. Most of that increase is driven by producers in the Northern Plains: Montana and South Dakota alfalfa/alfalfa mixture hay acreage is up 200,000 acres each, with North Dakota up 150,000 acres and Idaho up 110,000 acres. Iowa also boosted area harvested by 110,000 acres.
More than half of the 2018 increase in alfalfa and alfalfa mixture hay acreage is in the 23 "major" dairy states. In those states, acreage devoted to alfalfa/mixture dry hay is anticipated to be up 425,000 acres from 2017.
However, the 2018 estimate reflects a continuation of declining hay acreage in California, where more than 1 million acres devoted to alfalfa and alfalfa mixture hay was routine for decades. In 2018, California's alfalfa hay acreage is expected to be a record-low 650,000 acres.
Acreage for all other hay (excluding alfalfa) is up 496,000 acres (1 percent). Missouri acreage devoted to other hay is up 500,000, followed by New York, up 140,000 acres. Kentucky, North Dakota, Oklahoma, Tennessee and Texas are each expected to boost acreage by 100,000 acres. Among dairy states, area devoted to other hay will be down 445,000 acres.
Several factors are driving the alfalfa and other hay acreage increases. Alfalfa hay prices have been on the rise, with the May 2018 U.S. average alfalfa hay price the highest since October 2014. Hay inventories stored on U.S. farms as of May 1 were the second-lowest total for that date in the past decade. U.S. exports of alfalfa hay hit a record 2.66 million metric tons in 2017. At 1.53 million metric tons, exports of other hay were the highest in three years.
For more information, read: Hay Market Insights: 2018 hay acreage bouncing back.
Multiple component pricing proposal request withdrawn
A request to consider a proposal to implement multiple component pricing (MCP) systems in Appalachian and Southeast Federal Milk Marketing Orders (FMMO) has been withdrawn.
In a letter to Dana Coale, deputy administrator of the USDA's Ag Marketing Service dairy programs, National All-Jersey general manager Erick Metzger said marketing conditions in the Appalachian and Southeast FMMO areas were "in a state of flux, aggravated by challenging national dairy product markets."
"While none of these variabilities in marketing conditions lessens in any way the need for, or the proponents' support for multiple component pricing in the two orders, resources needed to advance our case for MCP in the two orders must be redeployed to handle pressing day-to-day marketing issues," he wrote.
Metzger anticipated resubmitting the proposal "when the current marketing challenges have stabilized and resources necessary to advance the proposal again become available."
The letter is posted on the USDA AMS website.
NAJ, an organization representing breeders of Jersey cattle with high-component milk, was joined by 14 dairy cooperatives and several dairy trade associations in filing a formal request with the USDA in early April. The sought a public hearing to consider implementing MCP in the two FMMOs. USDA's Ag Marketing Service opened a comment period to accept alternative proposals and conducted an informational meeting in Knoxville, Tennessee.
Read also: Dairy groups seek multiple component pricing in Appalachian, Southeast FMMOs
Letter to the Editor: Multiple component pricing would erode milk production in Southeast
and FMMO update: California on the clock; opposition surfaces to multiple component pricing proposal in Southeast
U.S. dairy exports face pivotal dates
Shortly after the celebratory fireworks of Independence Day on July 4, U.S. dairy producers and processors face potentially explosive dates affecting U.S. dairy exports.
Tom Vilsack, president and CEO of the U.S. Dairy Export Council (USDEC), said new dairy tariffs are set to be imposed on U.S. dairy exports on July 5 by Mexico and July 6 by China.
"Judging by the dairy futures market reactions, based on price expectations from a few days before the Mexico announcement to a few days after the one from China, the dairy futures estimated the average price impact during the second half of 2018 as a loss of about $1.10 per cwt for these two actions," according to the latest Dairy Management Inc. (DMI)/National Milk Producers Federation (NMPF) Dairy Market Report.
Vilsack shares his concerns in a podcast and video on The U.S. Dairy Exporter Blog.
The import tariffs on U.S. dairy products are in response to increased steel and aluminum import tariffs imposed by President Trump. The dairy tariffs will remove a competitive U.S. advantage in Mexico, while also making it harder to sell dairy products to fast-growing China.
In an effort led by USDEC, more than 60 companies and organizations representing U.S. dairy farmers and cheese makers sent a letter to President Trump, asking him to work collaboratively with Mexico by suspending the steel and aluminum tariffs until negotiations for a modernized North American Free Trade Agreement (NAFTA) have been concluded.
Trade wars cast shadow on Northwest dairy profitability
Trade wars have cast a shadow over dairy profitability in the Pacific Northwest, according to the latest Northwest Farm Credit Service dairy market snapshot.
Absent the potential of trade wars, fundamentals of supply and demand remain encouraging, according to the report. Active milk trade and consumption favored small gains in milk prices in the second half of 2018, providing eventual price relief for producers as milk production growth slows and inventory tightens. Pre-tariff reports suggested break-even returns for the remainder of 2018.
Trade strife could trigger unexpected Margin Protection Program for Dairy (MPP-Dairy) payments later in 2018. However, the magnitude of payments in the second half of the year will be muted thanks to lower feed costs. Corresponding downward pressure on feed prices could provide an opportunity for dairies to purchase or hedge feed.
House, Senate farm bills headed to conference committee
Separate U.S. House and Senate versions of the 2018 Farm Bill have now cleared their respective congressional chambers and are headed to a conference committee to iron out differences. The names of conference committee members have not been announced.
The Senate version (the Agriculture Improvement Act of 2018) was approved by the full Senate, 86-11, on June 27. The House version (the Agriculture and Nutrition Act of 2018) was narrowly approved by the full House, 213-211, largely along party lines, on June 21.
Most of the controversy surrounding the final 2018 Farm Bill will likely center on a wide chasm over Supplemental Nutrition Assistance Program (SNAP) work requirements contained in the House bill.
Nonetheless, there are differences in dairy provisions contained in each version, especially as they relate to the premium structure in a revised and renamed MPP-Dairy. Read: What's in it for you: Senate, House 2018 Farm Bill dairy proposals compared
Cows still dry in the Southwest
A few more U.S. dairy cows were located in "drought areas" at the end of June, according to the USDA's World Agricultural Outlook Board. As of June 26, about 18 percent of the nation's milk cows were located in areas experiencing drought (Figure 1), a 3 percent increase compared to a month earlier.
The weekly U.S. Drought Monitor overlays areas experiencing drought with maps of major production areas for hay, alfalfa hay, corn, soybeans and other crops, as well as primary dairy and all cattle areas. The report showed about 20 percent of major alfalfa hay production areas were in areas experiencing drought, 3 percent less a month earlier.
DFA Garden City plant cited for innovation
Dairy Farmers of America's (DFA) innovative dairy ingredients plant in Garden City, Kansas, recently received recognition. DFA Garden City produces whole and skim milk powder, nonfat dry milk powder and cream, and receives approximately 4 million pounds of milk a day from regional farms.
The plant, a partnership between DFA and 12 of its member farms in southwest Kansas, received the Manufacturing Innovator of the Year Award from ProFood World magazine. Award winners were judged based on the use of technology advancements in processing and packaging machinery; level of automation, software and controls in use; new-to-the-industry uses of technology and major plant production efficiency; and cost savings.
With the opening of the Garden City plant, DFA farm families now transport their milk about 25 miles on average, drastically reducing hauling and trucking costs, as well as conserving energy and resources.
In addition to transportation from farm to the plant, the facility was built with a focus on conserving natural resources as much as possible, including the plant's wastewater treatment facility. With this process, all the water utilized at the plant is recycled and can be used by the city as a source of nonpotable water.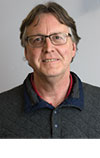 Dave Natzke

Editor
Progressive Dairyman