Digest Highlights
Dean Foods Company appointed Eric Beringause as president and CEO, effective July 29. Beringause succeeds Ralph Scozzafava, who resigned.
Dean Foods will announce second quarter 2019 earnings during an investor conference call on Aug. 6. The value of Dean stock had fallen below $1 per share earlier this summer but was at $1.25 per share on July 26.
Beringause brings more than 30 years of leadership and operational experience to Dean Foods. Most recently, he served as CEO of Gehl Foods, a producer of dairy-based beverages and food products. Prior to that, he served as CEO of Advanced Refreshment LLC, one of the largest U.S. producers of private-label bottled water and water-based beverages, and as CEO of Sturm Foods Inc., a producer of private-label food products and specialty food brands.
Earlier this year, Dean Foods officials announced the company was exploring potential strategic business alternatives, including staying its current course, selling off assets, forming joint ventures, selling the business or a combination of any those.
U.S. dairy farmers moved fewer cull cows to slaughter in June 2019, dropping below year-ago levels for the first month since September 2018. Nonetheless, the January-June 2019 total is the highest six-month total to start the year since 1986, the year of a federal whole-herd buyout program.
Historical patterns show dairy cow culling is lowest in May and June, and the latest USDA figures follow that trend. Federally inspected milk cow slaughter was estimated at 231,200 head in June 2019, 26,900 head fewer than May 2019 and 6,300 head less than June 2018, according to the USDA's Livestock Slaughter report. At 1.64 million head, January-June 2019 slaughter is nearly 70,000 ahead of the same period a year ago.
So far this year, dairy cull cow slaughter has averaged about 10,600 per day (weekdays and Saturdays), 500 head more per day than January-June 2018.
Culling continues to have an impact on the size of the U.S. dairy herd. The USDA's June Milk Production report estimated U.S. dairy cow numbers at 9.323 million head in June 2019, down 91,000 head from the year before. (Read: Milk production below year-ago level in June.)
Heaviest culling is in the Upper Midwest. A breakout of June 2019 dairy cull cow slaughter estimates in major dairy regions follows:
61,700 head in an area including Illinois, Indiana, Michigan, Minnesota, Ohio and Wisconsin
50,800 head in Arizona, California, Hawaii and Nevada
41,200 head in Delaware, Maryland, Pennsylvania, West Virginia and Virginia
24,000 head in Alaska, Idaho, Oregon and Washington
26,100 head in Arkansas, Louisiana, New Mexico, Oklahoma and Texas
USDA's semiannual cow and heifer survey reflected what monthly milk production reports show for cow numbers – the size of the U.S. dairy herd and the number of dairy replacement heifers are shrinking.
As of July 1, 2019, the USDA estimated the number of dairy cows calving in the past year at 9.3 million head, down about 53,400 from Jan. 1, 2019, and 100,000 less than July 1, 2018.
Dairy replacement heifers weighing more than 500 pounds were estimated at 4.1 million on July 1, 2019, down about 600,000 from Jan. 1, 2019, and down 100,000 from July 1, 2018.
With the decline in heifer numbers far surpassing the drop in cow numbers since the first of the year, that might suggest large numbers of heifers have already entered the milking herd in 2019. An increase in the use of beef semen in crossbreeding programs is also reducing dairy heifer numbers.
The semiannual USDA survey covers both beef and dairy cattle operations. It does not provide estimates for individual states.
A multiphase process to address California's Quota Implementation Plan (QIP) is underway. The multiphase process includes three parts: The Think Tank, Producer Feedback and Analysis.
Included in the Think Tank phase is a series of meetings, starting in late July, open to all dairy producers and interested parties. Meetings dates and locations include:
Tuesday, July 30, 2 to 4 p.m., Embassy Suites, Ontario
Wednesday, July 31, 9 to 11 a.m., Heritage Complex, Tulare
Wednesday, July 31, 2 to 4 p.m., Turlock Ballroom
Thursday, Aug. 1, 9 to 11 a.m., Washoe House, Petaluma
The Producer Feedback phase will allow producers to comment and challenge the ideas developed in the Think Tank phase. In the Analysis phase, dominant ideas from the Producer Feedback phase will be analyzed for economic impacts and legal pathways to adoption will be determined. The process will be implemented with the assistance of University of Minnesota dairy economist Dr. Marin Bozic and dairy market analyst Matt Gould.
Multiple organizations are involved in the process, including the United Dairy Families of California, California Dairies Inc., Land O'Lakes Inc., Dairy Farmers of America and the STOP QIP organization. The California Dairy Campaign, Milk Producers Council and Western United Dairymen have join to support the process.
California's quota system came about in the late 1960s as a means of compensating milk producers selling into the higher Class I market, to gain their support for establishing a state marketing order. Under that system, milk was pooled and payments were distributed more evenly to producers of milk across all utilizations. Quota certificate holders received $1.70 per hundredweight (cwt) above the state blend price for the amount of milk covered by their certificate. Quota certificates can be transferred or sold.
With California's move into the Federal Milk Marketing Order (FMMO) system, a stand-alone QIP, administered separately by the California Department of Food and Agriculture, was approved in a statewide referendum in 2017. Initially, all Grade A milk pooled on the California FMMO was assessed about 40 cents per cwt, but only producers holding quota receive payment from that fund.
Earlier this year, the "Stop QIP Dairy Tax" coalition estimated the total payments equal about $12 million per month. Because the QIP payment lowers the amount of money left in the FMMO pool, it reduces the overbase price received by other producers. A petition seeking a referendum to consider termination of the QIP fell short of the qualified signatures necessary and was denied in late May.
The Idaho Center for Agriculture, Food and the Environment (CAFE) advanced another major step with the acquisition of a site for an education and outreach complex.
The 6-acre site, purchased by the University of Idaho (U of I), is located near Jerome, Idaho, along U.S. Highway 93 and north of the intersection of Interstate 84. The property will accommodate a public visitor center, faculty offices, laboratories, classrooms and housing linked to CAFE.
Plans call for the CAFE Discovery Complex to partner with collaborating organizations to tell the story of Idaho agriculture. The plan was endorsed by the Idaho Dairymen's Association, Idaho Farm Bureau Federation, Jerome 20/20 and other groups.
The purchase marks the second major step this year toward realizing the creation of the nation's largest research dairy. U of I and the Idaho Dairymen's Association purchased property from the Whitesides family in February that will serve as the location for a 2,000-cow research dairy. That property is near Rupert in Minidoka County.
Another major component of the Idaho CAFE project will involve enhanced food processing education and research opportunities in the Magic Valley in a partnership with the College of Southern Idaho in Twin Falls.
The International Dairy Federation (IDF) published the second edition of its "Dairy Sustainability Outlook."
The publication highlights dairy sustainability initiatives from around the world, including Australia, Canada, Chile, Denmark, France, India, The Netherlands, New Zealand, South Africa, United Kingdom and the U.S. The initiatives include examples of climate neutral development, biodiversity improvement, food waste reduction, women's empowerment through the dairy sector, the creation of a sustainable workplace, recycling and packaging, and the circular economy.
There is also a general description of global sustainability initiatives, which includes the latest United Nations' Food and Agriculture Organization (FAO) Livestock Environmental Assessment Performance (LEAP) methodologies and research on healthy diets, the impact of animal products on climate change and why methane should be treated differently from other greenhouse gas emissions.
The IDF is a source of scientific and technical expertise for all stakeholders in the dairy supply chain, assisting in the development of dairy policies, standards, practices and regulations to ensure the world's dairy products are safe and sustainable.
The American Dairy Products Institute (ADPI) and Dairy Protein Messaging Initiative (DPMI) launched a new website designed to communicate the benefits and positive attributes of proteins from milk. The Strong Inside: Proteins from Milk website will serve as an informational tool to guide targeted consumers ("protein seekers," millennials and women) with their protein choices.
The website's information is backed by science, but designed to positively appeal to consumers' emotions. It communicates the nutritional benefits of proteins from milk compared to other protein sources, seeks to refute myths and misconceptions, and fills the void with science-supported information about proteins from milk.
The Strong Inside message will also be promoted through digital ads, social media channels and partnership outreach. The DPMI is funded through voluntary support by co-sponsors ADPI, Agropur, FrieslandCampina, Saputo and 48 other members representing dairy suppliers, trade organizations, associations and the media.
Horizon Organic is partnering with Big Brothers Big Sisters of America for the upcoming back-to-school season.
The partnership utilizes an online dance campaign to build participant confidence. Participants are asked to share celebratory dances on their social media channels. For every dance shared on Facebook or Instagram using #HorizonConfiDANCE by Sept. 30, Horizon will donate $5 to Big Brothers Big Sisters of America, up to $200,000.
To help spread awareness of the campaign, Horizon has teamed up with former Dancing With The Stars co-host Brooke Burke and New York Giants wide receiver Sterling Shepard. Visit Horizon's ConfiDANCE website to learn more about the campaign.
Michael Doyle will retire as Foremost Farms USA president and CEO by the end of the year.
Doyle joined Foremost Farms in 2007 as senior vice president-finance/CFO. Appointed president and CEO of the farmer-owned dairy cooperative in 2014, he spearheaded the formation of an alliance with the Michigan Milk Producers Association, executed the sale of the company's Rothschild facility and oversaw the construction of the cooperative's new Greenville, Michigan, milk processing plant. He also led standardizations across the company's plant network.
Prior to joining Foremost Farms, Doyle held leadership positions with Creekstone Farms Premium Beef LLC and Land O'Lakes Inc. He is a board member of the International Dairy Foods Association, National Milk Producers Federation, National Cheese Institute and the Innovation Center for U.S. Dairy.
Headquartered in Wisconsin, Foremost Farms has 1,200 dairy farmer members and processes about 6 billion pounds of milk annually at 12 plants. Co-op leaders have begun a search for Doyle's replacement.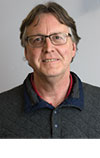 Dave Natzke

Editor
Progressive Dairy