Digest Highlights
Following a six-month review of potential business alternatives, the board of directors of Dean Foods Company is pursuing a stand-alone operating plan.
At the end of February, Dean officials told investors the company would explore potential strategic business alternatives, including staying its current course, selling off assets, forming joint ventures, selling the business or a combination of any those.
During another investor webcast on Sept. 6, the board announced a stand-alone operating plan under the leadership of Eric Beringause, who was appointed as president and CEO at the end of July, that will provide the best opportunity to enhance long-term shareholder value. Strategy details will be reported during a November 2019 investor call.
"Dean Foods is the largest processor and direct-to-store distributor of fresh fluid milk and other dairy case products in the United States, with an operational footprint that includes 60 manufacturing facilities strategically located across the country and a fleet of more than 5,000 trucks that distribute products in nearly all 50 states," said Beringause. "With this strong foundation in place, we will move forward with an increased focus on our customers and leverage our many competitive advantages – including our portfolio of strong national brands, extensive private label capabilities, category leading position and our uncompromising commitment to quality, safety and service – to drive profitable volume. We are also continuing to execute on our cost-savings and supply chain productivity programs, designed to enable Dean Foods to be more agile and cost-efficient in the marketplace."
Shares of the Texas-based milk processor fell following the announcement: One thousand shares of stock valued at $15,800 on Sept. 9, 2014, are now valued at $1,120, according to Dean's website calculator.
August Federal Milk Marketing Order (FMMO) Class III and Class IV milk prices moved in opposite directions.
The August 2019 Class III price was $17.60 per hundredweight (cwt), up just 5 cents from July 2019, but $2.65 more than August 2018. It's the highest Class III price since December 2014. The year-to-date average of $15.83 per cwt is up $1.39 from a year ago.
The August Class IV price was $16.74 per cwt, down 16 cents from July, but $2.11 more than August 2018. The year-to-date average of $16.19 per cwt is up $2.35 from a year ago.
Wright's Dairy Farm, North Smithfield, has been named Rhode Island's 2019 Outstanding Dairy Farm by the Rhode Island Green Pastures Committee.
The fifth-generation, 150-cow family dairy farm is celebrating over 100 years of producing and selling quality dairy and bakery products direct to the consumer. In the 1970s, Wright's transformed a home delivery milk route into a retail store located on the farm. The bakery, which started in Claire Wright's kitchen, was added shortly thereafter, and the business grew. Today there are eight immediate family members involved in the day-to-day operations, joined by 82 full- and part-time employees.
The Outstanding Dairy Farm of the Year award is sponsored by the New England Green Pastures Committee, made up of government and industry members. Winning dairy farmers from New England states will be honored on Sept. 13 at the Big E Eastern States Exposition in West Springfield, Massachusetts.
The inaugural meeting of the Pennsylvania Dairy Future Commission was held Sept. 3. Brett Reinford, Reinford Farms, Mifflintown, Pennsylvania, was named chair. (Read: Reinford Farms' award-winning sustainability efforts are the total package.)
The 23-member commission, made up of public and private sector members, is responsible for reviewing the status of Pennsylvania's dairy industry and making recommendations to support its future in the following areas: processing, production and marketing; current issues facing the industry; and statutory, regulatory and local government impacts on the industry.
Other dairy farmers on the commission include: Gary Truckenmiller, Dry Run Dairy; Carissa Itle Westwick, Vale Wood Farms; Erick Coolidge, Le-Ma-Re Farm; and Steve Turner, Turners Dairy.
Dairy industry representatives are: Jayne Sebright, Center for Dairy Excellence; Carol Hardbarger, Pennsylvania Milk Marketing Board; David Swartz, Penn State; Glenn Stoltzfus, Pennsylvania Farm Bureau; Mary Kandray Gelesner, Center for Rural PA; and Dina Zug, Pennsylvania State Grange.
Government officials on the commission are: Pennsylvania Ag Secretary Russell Redding; representatives from the departments of community and economic development, revenue, transportation and environmental protection; Sens. Elder Vogel and Judy Schwank, chairs of the Senate Agriculture and Rural Affairs Committee; state Reps. Martin Causer and Eddie Day Pashinski, chairs of the House Agriculture and Rural Affairs Committee; Sen. Judy Ward; and Rep. Johnathan Hershey.
California's effort to resolve issues related to its "quota" program is moving on to a second phase.
More than 370 dairy farmers and allied industry professionals participated in a series of Phase 1 "Think Tank" meetings. Reviews of those meetings are provided by the United Dairy Families of California and Geoff Vanden Heuvel, director of regulatory and economic affairs with the Milk Producers Council. Also, read: California dairy groups start QIP process.
Phase 2 of the process includes a series of four meetings to enable dairy producers to provide feedback on the ideas generated out of the Phase 1 meetings. The split-session meetings (9-11 a.m. and 2-5 p.m. on both days) will be held: Sept 25, Heritage Complex Social Hall, Tulare; and Sept. 26, Stanislaus County Agricultural Center, Modesto. Advance registration is requested.
Phase 3, featuring meetings to provide in depth analysis of any proposals addressing the quota, will be scheduled for October 2019.
California's quota system came about in the late 1960s as a means of compensating milk producers selling into the higher Class I market to gain their support for establishing a state marketing order. Under that system, milk was pooled and payments were distributed more evenly to producers of milk across all utilizations. Quota certificate holders received $1.70 per cwt above the state blend price for the amount of milk covered by their certificate. Quota certificates can be transferred or sold.
With California's move into the FMMO system, a stand-alone QIP, administered separately by the California Department of Food and Agriculture, was approved in a statewide referendum in 2017. Initially, all Grade A milk pooled on the California FMMO was assessed 38 cents per cwt, but only producers holding quota receive payment from that fund.
Earlier this year, the "Stop QIP Dairy Tax" coalition estimated the total payments equal about $12 million per month. Because the QIP payment lowers the amount of money left in the FMMO pool, it reduces the overbase price received by other producers. A petition seeking a referendum to consider termination of the QIP fell short of the qualified signatures necessary and was denied in late May.
Cargill is joining forces with dairy farmer Tara Vander Dussen, also known as New Mexico Milkmaid, to get more milk to families in need.
Inspired by September being Hunger Action Month, Vander Dussen is using her social media following to encourage participation in a light-hearted milk chugging challenge. For every person who posts a video or picture of themselves chugging milk on Instagram, with the hashtag #MilkChugChallenge and tagging New Mexico Milkmaid, Vander Dussen will donate $1 (up to $500); Cargill with match her donation dollar for dollar.
Donations will be given to local food banks for the sole purpose of purchasing milk. On average, food banks are only able to provide the equivalent of less than one gallon per person per year.
Pennsylvania's Center for Dairy Excellence (CDE) is offering multiple grants for the 2019-20 fiscal year to provide dairy farm families with professional consulting resources.
Farms with existing teams or those who want to establish a team to work in an advisory role can receive reimbursements for paid team members and discovery-related costs. Funding for three types of teams are available to dairy farm families:
Dairy Profit Teams address challenges and identifying opportunities for greater profitability.


Dairy Transition Teams help farms develop transition or succession plans.


Dairy Transformation Teams help plan and execute a major business transformation. The grant may also include additional funding if the farm's plan involves a renewable energy component.
In addition to the on-farm team grants, the CDE provides Dairy Decisions Consultants grants. Farms who are accepted into the program are paired with an experienced consultant.
Farms must complete an application and submit the required $100 application fee to participate in the advisory teams. The application period opened Sept. 1. Once approved, farms can utilize the grant to be reimbursed for any qualified expenses incurred from July 1, 2019, to May 31, 2020.
Dairy Farmers of America (DFA) is beginning to recruit food product and ag technology startups for its 2020 Accelerator program.
DFA is seeking early stage food product companies that are dairy-focused or dairy-based. On the ag tech front, DFA is looking for companies with ag-tech applications related to any portion of the dairy value chain, including but not limited to product testing, data management, herd health and management, supply chain optimization, sustainability and traceability. Of particular interest include dairy enterprise resource planning systems, drone technologies, robotics and automation technologies for the farm, sensor technologies in agronomy, digester efficiency and new technology in animal health around mastitis.
The DFA Accelerator is a 90-day immersive program, with a combination of on-site meetings and virtual programs to provide training, growth opportunities and mentorship. Participants also receive guidance and advice on business development, product development, marketing and other key aspects of startup growth. Most startup participants typically spend about four weeks in Kansas City, where DFA is headquartered.
Additional details and applications are available at DFA Accelerator. The 2020 DFA Accelerator program will begin on March 30, 2020.
The USDA has established the Milk Donation Reimbursement Program, effective Sept. 16. The notice is posted in the Sept. 5, 2019 Federal Register.
Under the program, approved in the 2018 Farm Bill, eligible dairy organizations partner with nonprofit organizations that distribute food to low-income individuals. Those partnerships may apply for and receive limited reimbursements to cover expenses related to certain fluid milk product donations.
An eligible dairy organization is a dairy farmer, either individually or as part of a cooperative, or a dairy processor that incurs qualified expenses by accounting to a FMMO pool for fluid milk product donations. The reimbursements will offset a portion of the raw milk cost for milk donated to food assistance programs.
Congress directed the USDA to develop the program to reduce food waste and provide nutrition assistance to low-income individuals. Congress authorized $9 million for the program in fiscal year 2019 and $5 million per fiscal year thereafter.
Details about program eligibility and participation are available at the USDA Agricultural Marketing Service website.
Interested partnerships must apply for fiscal year 2019 and fiscal year 2020 program participation by submitting a separate completed Milk Donation and Distribution Plan for each fiscal year no later than Nov. 6, 2019.
Milk Donation and Distribution Plans submitted for fiscal year 2019 can reflect donations made from Oct. 1, 2018, through Sept. 30, 2019. After approval, partnerships will then be able to submit specific information to obtain retroactive reimbursement claims for fiscal year 2019. Plans for fiscal year 2019 and fiscal year 2020 will be approved by Dec. 23, 2019.
The Innovation Center for U.S. Dairy is accepting nominations for the ninth annual U.S. Dairy Sustainability Awards through Nov. 15, 2019.
Founded by the dairy farmer checkoff, the awards honor exceptional dairy farms, businesses and partnerships for their socially responsible, economically viable and environmentally sound practices. All farms, companies and organizations involved in U.S. dairy and engaged in collaborative and sustainable dairy-related practices are eligible to submit nominations in the following categories:
The Outstanding Dairy Farm Sustainability category recognizes farmers for practices that demonstrate exemplary economic, environmental and/or social benefits and continuous improvement in dairy production and provide replicable results that can advance on-farm dairy leadership and inspire positive change industrywide.


The Outstanding Processing and Manufacturing Sustainability category recognizes demonstrated steps to innovate, measure and communicate progress within the triple bottom line of sustainability.


The Community Impact category commends efforts by farms, cooperatives, processors or other dairy community stakeholders (either collaboratively or as a single entity) that improve lives and communities through positive impacts on health and wellness, hunger relief, workforce development, community volunteering and investment, and/or environmental stewardship.


The Supply Chain Collaboration category celebrates collaborative and market-based farm, cooperative, and/or processor partnerships to demonstrate that sustainable outcomes involve and benefit the entire industry rather than any one customer or supplier.
There is no fee to enter. An independent panel of judges evaluates all nominations based on measurable results, demonstrated innovation and learning, and the potential for other dairy farms and businesses to adopt the practices.
The 2020 winners will receive an expenses-paid trip to Chicago to attend the awards ceremony held during the 2020 Dairy Sustainability Forum in April.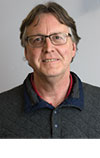 Dave Natzke

Editor
Progressive Dairy