Digest Highlights
A lawsuit objecting to Dairy Farmers of America's (DFA) purchase of former Dean Foods' assets in North Carolina and South Carolina has been settled. No details of the settlement have been released.
In a statement provided to Progressive Dairy, DFA said it "is pleased with the outcome, and we look forward to continuing to operate the plants and provide value to our family farmer-owners."
Food Lion LLC and the Maryland and Virginia Milk Producers Cooperative Association (MDVA) filed the lawsuit last May in the U.S. District Court for the Middle District of North Carolina. The filing followed the April 2020 approval of a bankruptcy court agreement in which DFA purchased 44 of 57 Dean Foods' facilities. Dean plants in High Point and Winston-Salem, North Carolina, and Spartanburg, South Carolina, were part of that sale agreement.
According to the complaint, purchase of those facilities positioned DFA to monopolize the dairy supply chain in the region. It sought to require DFA to divest at least one of three fluid milk processing facilities in those states. The three facilities were not part of divestiture order issued by the U.S. Department of Justice (DOJ) in early May.
DFA had sought to have the lawsuit dismissed last July but that request was denied.
Headquartered in Salisbury, North Carolina, Food Lion is one of the largest retail purchasers of processed fluid milk from processing facilities in North and South Carolina. MDVA is a dairy cooperative with approximately 950 member farms in 11 states throughout the Mid-Atlantic and Southeast. MDVA also owns two fluid milk processing facilities outside of the Carolinas and two plants that produce bulk dairy ingredients for food manufacturers.
The index of Global Dairy Trade (GDT) dairy product prices rose 15% in the latest auction, held March 2. The index is now at its highest level since March of 2014. A price summary of individual product categories follows:
Skim milk powder was up 3.5% to $3,202 per metric ton (MT).
Butter was up 13.7% to $5,826 per MT.
Whole milk powder was up 21% to $4,364 per MT.
Cheddar cheese was up 1.3% to $4,280 per MT.
Anhydrous milkfat was up 7.4% to $5,929 per MT.
The next GDT auction is March 16.
With the exception of the spot period in the first quarter of 2021, the outlook for dairy margins improved over the last half of February, according to Commodity & Ingredient Hedging LLC. Milk futures prices advanced to new contract highs in deferred months, with feed costs generally steadying.
While milk production has been increasing, this is occurring against a backdrop of stronger demand, which is helping to support prices. The USDA reported January milk production up 1.6% from last year, with most of the gain coming from increasing cow numbers. Milk production growth was strongest in the Midwest, with the new Glanbia cheese plant in St. Johns, Michigan, helping add to processing capacity. Milk production declined in Western states, with California down 0.7% from last year and December's production revised down almost 4%, raising concern among the state's producers whose Dairy Revenue Protection (Dairy-RP) indemnities were calculated from the higher initial production figures.
Results from the monthly Purdue University/CME Group Ag Economy Barometer survey indicate U.S. farmers remain optimistic with short-term financial conditions but concerned about the future.
Latest survey results, revealed March 2, reflect ag producer outlooks as of Feb. 15-19. They suggest ongoing strength in ag commodity prices and farm income continue to support producers' perspective on current conditions, while concerns about possible policy changes affecting agriculture and eroding confidence in future growth in ag trade continue to weigh on producers' future expectations.
In February, farmers were a bit less optimistic regarding their upcoming farm machinery purchase plans compared to surveys in December and January, according to James Mintert, director of Purdue University's Center for Commercial Agriculture.
Producers are very bullish about farmland values, with more than half the respondents expecting land values to rise during the next year and more than 60% indicating farmland values are likely to rise over the next five years.
That bullishness regarding farmland values spilled over into expectations for rising farmland cash rental rates.
Responses suggest more ag producers think alternatives to animal protein will make inroads in the total protein marketplace over the next five years, with a corresponding negative impact on farm income.
The Ag Economy Barometer provides a monthly snapshot of farmer sentiment regarding the state of the agricultural economy. The monthly survey collects responses from 400 producers whose annual market value of production is equal to or exceeds $500,000. Minimum targets by enterprise are as follows: 53% corn/soybeans, 14% wheat, 3% cotton, 19% beef cattle, 5% dairy and 6% hogs.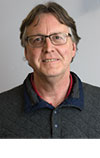 Dave Natzke

Editor
Progressive Dairy