Digest Highlights
As most U.S. consumers sit down for a Thanksgiving feast, two farm organizations share some economic data to digest.
The American Farm Bureau Federation's 34th annual survey of classic items found on the Thanksgiving Day dinner table indicates the average cost of this year's feast for 10 is $48.91, or less than $5 per person. This is a 1-cent increase from last year's average of $48.90.
The shopping list for Farm Bureau's informal survey includes turkey, stuffing, sweet potatoes, rolls with butter, peas, cranberries, a veggie tray, pumpkin pie with whipped cream, and coffee and milk, all in quantities sufficient to serve a family of 10 with plenty for leftovers.
According to the annual Thanksgiving edition of the National Farmers Union (NFU) Farmer's Share publication, farmers and ranchers take home just 12.1 cents from every dollar that consumers spend on their Thanksgiving dinner meals. The summary compares the retail food price of traditional holiday dinner items to the amount the farmer receives for each item they grow or raise.
The report says the farmer's share of a traditional Thanksgiving meal is even lower than food consumed the rest of the year. On average, farmers receive 14.6 cents of every food dollar consumers spend throughout the year, with the rest covering marketing, processing, wholesaling, distribution and retailing.
The December 2019 Federal Milk Marketing Order (FMMO) Class I base price is $19.33 per hundredweight (cwt), the first time it's surpassed $19 since December 2014.
December's price, a five-year high, is up $1.19 from November 2019 and $4.28 more than December 2018.
With December, the 2019 Class I base price averaged $16.99 per cwt, up about $2.15 compared to 2018
Dairy margins strengthened over the first half of November as milk prices continued to advance while feed costs remained relatively steady, according to Commodity & Ingredient Hedging LLC. Forward margins remain above the 90th percentile of historical profitability through the first half of 2020, with third-quarter margins very close to that benchmark.
On the feed side, corn prices slid slightly since the end of October. Very few changes were noted in the soybean balance sheet, and soybean meal prices have been largely flat over the past couple weeks.
October's U.S. dairy cull cow slaughter was the highest for any month since March. Federally inspected milk cow slaughter was estimated at 286,100 head, about 30,000 head more than September 2019 but 2,100 head less than October 2018, according to the USDA's Livestock Slaughter report.
So far this year, dairy cull cow slaughter has averaged about 10,600 per day (weekdays and Saturdays), nearly 400 head more per day than January-October 2018. At 2.7 million head, January-October 2019 slaughter is about 80,000 ahead of the same period a year ago. The year-to-date 2019 estimate remains the highest nine-month total to start a year since 1986, the year of a federal whole-herd buyout program.
As in previous months, heaviest culling is in the Upper Midwest. A breakout of September 2019 dairy cull cow slaughter estimates in major dairy regions follows:
76,700 head in an area including Illinois, Indiana, Michigan, Minnesota, Ohio and Wisconsin
69,900 head in Arizona, California, Hawaii and Nevada
51,500 head in Delaware, Maryland, Pennsylvania, West Virginia and Virginia
28,800 head in Arkansas, Louisiana, New Mexico, Oklahoma and Texas
28,500 head in Alaska, Idaho, Oregon and Washington
October 2019 U.S. gross farm wages were up 4% compared to a year earlier, according to the USDA's latest Farm Labor report. Farm operators paid their hired workers an average of $15.02 per hour during the October 2019 reference week (Oct. 6-12). Among individual worker categories:
Field workers received an average of $14.38 per hour, an increase of 5%.
Livestock workers earned $13.77 per hour, up 3%.
The field and livestock worker combined wage rate, at $14.21 per hour, was up 4%.
The quarterly USDA survey analyzes workers numbers and wages in January, April, July and October. For state and regional averages, view the full report.
The USDA's Agricultural Marketing Service (AMS) awarded bids for the delivery of 1% milkfat ultra-high-temperature (UHT) pasteurized milk, skim evaporated milk and string cheese for distribution in domestic feeding programs.
The UHT milk bids covered 7.92 million pounds from Gossner Foods, Logan, Utah; 1.1 million pounds from Industria Lechera de Puerto Rico; and 1.47 million pounds from JEC Consulting & Trading Company, Charlotte, North Carolina. The evaporated milk bid covered about 260,250 pounds from O-AT-KA Milk Products, Batavia, New York. String cheese bids covered 378,000 pounds from Miceli Dairy Products, Cleveland, Ohio; Upstate Niagara Co-op, Buffalo, New York; and Baker Cheese, Saint Could, Wisconsin.
Despite positive consumer sentiment, low unemployment rates and strong year-over-year wage gains at home, continuing uncertainty in U.S.-China trade, Brexit, and slowing trade and investment globally clouded the USDA's latest ag trade forecast. The outlook for dairy product exports improved slightly as volumes and prices for nonfat dry milk powder and other skim milk products are expected to strengthen.
The agency's quarterly Outlook for U.S. Agricultural Trade report, released Nov. 25, estimated fiscal year 2019 (FY 2019, Oct. 1, 2018 – Sept. 30, 2019) dairy exports at $5.675 billion, up about $99 million from the year before. The USDA raised FY 2019 U.S. dairy imports to $3.695 billion, up $304 million from the year prior. FY 2019 cheese imports at $1.348 billion, were up $109 million from FY 2018.
Projections for dairy exports in FY 2020 (Oct. 1, 2019 – Sept. 30, 2020) were put at $5.8 billion, up about $300 million from an initial forecast last August. FY 2020 dairy imports were projected at $3.6 billion, with cheese imports at $1.3 billion, both down about $100 million from the August forecast. Due to the mixed nature of products, the report does not provide an estimate of dairy product volumes.
Overall, the USDA report raised FY 2019 U.S. ag exports to $135.5 billion, down about $7.9 billion from the year before and the lowest since FY 2016. The FY 2019 U.S. ag trade surplus, estimated at $4.6 billion, was the smallest since FY 2006.
Things look slightly better for FY 2020: The ag trade surplus was projected at $7 billion, with exports estimated at $139 billion.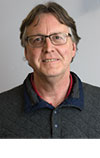 Dave Natzke

Editor
Progressive Dairy