Digest Highlights
Direct payments continue to flow to U.S. dairy farmers through the USDA's Coronavirus Food Assistance Programs (CFAP 1 and CFAP 2). Here's an update:
CFAP 2. As of Oct. 13, CFAP 2 dairy applications processed and approved by USDA Farm Service Agency (FSA) offices stood at 8,140, with direct payments totaling just over $451.8 million.
The top states for CFAP 2 dairy payments were:
1. Wisconsin: $135.9 million – 2,701 applicants
2. New York: $56.8 million – 923 applicants
3. Michigan: $30.6 million – 388 applicants
4. Pennsylvania: $30.1 million – 892 applicants
5. Minnesota: $26.2 million – 671 applicants
6. Idaho: $22 million – 105 applicants
7. Texas: $19.1 million – 153 applicants
8. Iowa: $16.7 million – 348 applicants
9. Ohio: $15.2 million – 371 applicants
10. Colorado: $9.9 million – 34 applicants
11. Indiana: $9.2 million – 150 applicants
Through Oct. 13, dairy represented about 10% of total CFAP 2 payments. Overall, the USDA FSA had approved about $4.5 billion in payments to more than 242,494 agricultural producers.
Direct payments under CFAP 2 will equal $1.20 per hundredweight (cwt) on eligible milk production for the last nine months of 2020. The sign-up period is open through Dec. 11, 2020, at USDA FSA county offices. CFAP 2 is considered a separate program and requires a separate sign-up, even if the producer signed up for and received payment under CFAP 1. Producers who did not sign up for CFAP 1 are eligible to sign up for CFAP 2.
Read: CFAP 2 sign-up underway; NMPF toolbox created and CFAP 2: Dairy payment is $1.20 per hundredweight.
Read additional analysis from the American Farm Bureau Federation: USDA releases payment data for CFAP 2.
CFAP 1. As of Oct. 11, dairy applications processed and approved underthe first round of CFAP stood at 24,474, with direct payments totaling just over $1.76 billion. The top states for CFAP dairy payments were:
1. Wisconsin: $342 million – 6,163 applicants
2. California: $264.7 million – 992 applicants
3. New York: $164.3 million – 2,654 applicants
4. Minnesota: $108.9 million – 2,538 applicants
5. Pennsylvania: $105.3 million – 2,755 applicants
6. Michigan: $92.5 million – 911 applicants
7. Idaho: $72.6 million – 310 applicants
8. Texas: $53.7 million – 309 applicants
9. Iowa: $53.5 million – 1,022 applicants
10. Ohio: $53.1 million – 1,010 applicants
11. Washington: $49.3 million – 288 applicants
Dairy applications for CFAP 1 close in early September. Through Oct. 11, dairy represented about 17.2% of total CFAP 1 payments. Overall, the USDA FSA had approved about $10.2 billion in payments to more than 645,564 agricultural producers.
Dairy checkoff-funded Dairy Max launched a refreshed "Our Land, Our Cows, Our Passion" campaign, focusing on consumer interest in getting back to the basics of real food, real people and real experiences. The platform helps bridge the farm-to-table gap by making dairy farmers the hero through videos, farm family profiles, recipes and community events.
The first phase features a video showcasing how farmers care for their land and cows. The second phase, to be released in 2021, will feature a series of documentary-style videos that go behind the scenes of dairy farms. New milk tanker decals will focus on milk's essential nutrient package, affordable price and sustainability.
A 2019 survey conducted by the Hartman Group found that 70% of adults reported making purchase decisions based on sustainability at least some of the time, and 51% purchased sustainable products because they believe them to be better for the environment.
Dairy Max represents more than 900 dairy farmers and serving communities in eight states: Colorado, southwest Kansas, Louisiana, Montana, New Mexico, western Oklahoma, Texas and Wyoming.
The application deadline for USDA Wildfire and Hurricane Indemnity Program Plus (WHIP+) payments is Oct. 30. The program pays for eligible physical and financial losses due to natural disasters in 2018 and 2019.
WHIP+ compensates producers for losses due to hurricanes, floods, snowstorms, tornadoes, typhoons, volcanic activity, drought, excessive moisture and wildfires occurring in calendar years 2018 and 2019. Drought and excessive moisture were added as eligible losses for the program in March 2020.
To date, FSA has received more than 133,000 applications for disaster assistance and paid out nearly $1.4 billion in benefits.
A new web tool may help producers understand eligibility for the program and whether they had possible losses in 2018 and 2019.
The California Milk Advisory Board (CMAB) announced the development of the California Dairy Innovation Center (CDIC), a collaborative effort between the state's dairy producers, processors and universities to enhance dairy-product-oriented innovation and productivity.
The CMAB is currently in the recruitment process for a CDIC director, who will be a point of contact for researchers, educators and business development representatives, as well as for processors interested in innovation efforts. The director will also serve as an advocate for the dairy community by promoting innovation, product development and workforce support.
The CMAB, funded by the state's dairy farmers, administers programs designed to increase demand for California dairy products.
While ending the third quarter on a strong note, dairy market concerns are building due to questions related to holiday consumption, warns Tanner Ehmke, manager of CoBank's Knowledge Exchange Division.
Writing in CoBank's latest quarterly outlook report, Ehmke said a resurgence of COVID-19 this fall and will likely cause consumers to avoid holiday gatherings, denting demand at a time of surplus butter and cream inventories.
Read: Cheese, butter stocks rise heading into holiday season.
U.S. dairy organizations continue to seek protection of common names of cheeses in international trade agreements. The National Milk Producers Federation (NMPF) and FarmFirst Dairy Cooperative urged producer members to contact members of Congress, asking them to pressure the U.S. Trade Representative and the USDA to make protecting common cheese terms a core policy objective in all current and future trade discussions.
The dairy groups said the European Union's efforts to monopolize many common food names, such as "Parmesan," "Asiago" and "feta," continue to limit export market access for U.S. dairy farmers and their cooperatives.
Progressive Dairy frequently provides updates on COVID-19 news and resources on a special webpage. News posted on Oct. 14 covers:
Free school meal program flexibilities extended
Spanish-language videos help dairy farms prevent COVID-19 spread
North-central collaboration addressing farm stress
FarmFirst moves annual district member meetings to virtual format
Consumer shopping strategies evolving
There's also archived information on event changes and cancellations; a list of recent dairy organization podcasts related to COVID-19; a comprehensive list of other state, regional and national resources; and helpful articles previously appearing on the Progressive Dairy website.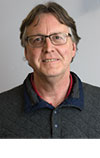 Dave Natzke

Editor
Progressive Dairy