Digest Highlights
Dairy products remain a major item on consumers' "everyday" shopping lists, according to an updated report from the International Dairy Deli Bakery Association (IDDBA).
The most recent report summarizes Information Resources Inc. (IRI) grocery store sales data for the week ending May 17. Since the week fell between two holidays (Mother's Day and Memorial Day), it may reflect the change in everyday demand due to the impact of COVID-19 on consumer food-buying habits.
Year-over-year gains for the week ending May 17 were up more than 23% by value for the overall dairy category, driven by sales of cheese (up more than 32%) and butter (up more than 38%), while fluid milk sales extended recent trends (up 15%). Yogurt (up 2%) continued to be the weakest growth area in the dairy category, but sales were up for a fourth straight week.
U.S. grocery store dairy sales gains have been up double digits over comparable weeks in 2019 for 10 consecutive weeks, said Abrielle Backhaus, research coordinator with IDDBA.
IDDBA is a nonprofit membership organization serving the dairy, deli, bakery, cheese and supermarket food service industries.
Not only is dairy selling at retail, but the USDA's Agricultural Marketing Service (AMS) continues to make dairy product purchases for distribution through domestic feeding and nutrition programs.
Contracts covering more than 4 million gallons of fluid milk were recently announced under two separate Section 32 domestic feeding program solicitations. The 1% and 2% fluid milk in gallon and half-gallon containers is scheduled for distribution nationwide between July 6 and Sept. 30, 2020.
Bids were accepted from: Anderson Erickson Dairy, Des Moines, Iowa; Borden Dairy, Dallas, Texas; Dairy Farmers of America (DFA), Kansas City, Kansas; Darigold Inc., Seattle, Washington; GH Dairy El Paso, El Paso, Texas; HP Hood, Lynnfield, Massachusetts; Hollandia Dairy, San Marcos, California; Prairie Farms Dairy, Carlinville, Illinois; Royal Crest Dairy, Denver, Colorado; Shamrock Foods, Phoenix, Arizona; Smith Brothers Farms, Kent, Washington; Turner Dairy Farm, Pittsburg, Pennsylvania; and Upstate Niagara Co-op, Buffalo, New York. No offers were received for an additional solicitation of 147,600 gallons and 251,100 half-gallons of milk.
The USDA also accepted contracts covering almost 2 million pounds of shredded cheddar cheese in 5-pound packages for delivery between July 1-Aug. 30, 2020. All of the purchases, totaling $3.96 million, were through DFA.
The USDA announced bidding periods for delivery of dairy products for federal food and nutrition assistance programs. Solicitations covered:
Nearly 1.95 million pounds of shredded mozzarella cheese in boxes of 2-pound packages to be delivered to multiple locations in July and August – bids close June 3.
Nearly 3.09 million pounds of 1% ultra-high-temperature (UHT) pasteurized milk in 8-ounce containers to be delivered to multiple locations in July and August – bids close June 8.
The attorneys general of Maryland, Virginia and the District of Columbia have announced their intention to sue the EPA, charging the agency has failed to ensure two neighboring states, Pennsylvania and New York, are complying with Chesapeake Bay watershed nutrient reduction obligations. The joint letter to federal and regional EPA administrators said Pennsylvania and New York have failed to develop Phase III Watershed Implementation Plans (WIPs) that achieve and maintain nutrient reductions required by the established Chesapeake Bay total maximum daily load (TMDL).
The Chesapeake Bay watershed spans 64,000 square miles over six states and the District of Columbia. In an agreement signed in 2014, the Chesapeake Bay TMDL sets targets for the reduction of nitrogen, phosphorous and sediment pollution by 2025 and lays out steps for each state to meet those goals.
At the end of 2019, the EPA evaluations of third and final WIPs showed Maryland, Virginia, the District of Columbia, Delaware and West Virginia met planning targets, but that Phase III WIPs from Pennsylvania and New York failed to meet nitrogen standards.
Vietnam has signed a decree unilaterally lowering tariffs by 50% or more on key U.S. dairy products and ingredients, effective July 10. The action includes skim milk powder, whole milk powder, cheese, milk albumin and protein isolate, according to the U.S. Dairy Export Council (USDEC), which led the campaign to reduce the tariffs.
The action will reduce the competitive disadvantage created when the Comprehensive Agreement for Trans-Pacific Partnership went into effect without U.S. participation, along with other free-trade agreements, including one with the European Union.
"Vietnam's decision to unilaterally lower tariffs will better position the U.S. dairy industry to provide a consistent supply of high-quality and competitively priced dairy products to the mutual benefit of both nations," said USDEC President and CEO Tom Vilsack.
Since 2017, U.S. dairy exports to Vietnam have grown by more than 50% to $170.5 million (86,230 metric tons) last year, making it the U.S. dairy industry's eighth-largest export market.
An $8 billion proposal designed to protect the health of food distribution workers while providing funds for food bank systems – including cold storage and refrigeration for dairy products – has been introduced in the U.S. Senate.
The Food Supply Protection Act, introduced by Sen. Debbie Stabenow (D-Michigan), requires the USDA to use Commodity Credit Corporation funds to provide grants, loans, loan guarantees and reimbursements that can be used for additional cold storage and refrigeration, transportation, personal protective equipment and other costs. The bill also provides grants and reimbursements for new partnerships to make purchases of excess food and increase donations to food banks, schools and nonprofit organizations, and promotes innovative collaborations with chefs and restaurants to focus on the needs in local communities.
According to FarmFirst Dairy Cooperative General Manager Jeff Lyon, approval of the bill would make it possible for more needy U.S. families to have access to the nutrition provided by dairy products.
The bill is co-sponsored by Sens. Patrick Leahy (D-Vermont), Sherrod Brown (D-Ohio), Amy Klobuchar and Tina Smith (both D-Minnesota), Michael Bennet (D-Colorado), Kirsten Gillibrand and Charles Schumer (both D-New York), Robert Casey (D-Pennsylvania) and Dick Durbin (D-Illinois).
Yahara Pride Farms, a nonprofit organization involving farmers around Madison, Wisconsin, reported continued reductions in phosphorus runoff into Dane County lakes in 2019.
The organization, which provides educational opportunities and cost-share dollars to farmers located within the Yahara Watershed to engage in proactive environmental stewardship practices, said phosphorus runoff into lakes was cut by 29,000 pounds, or about 25% more than in 2018.
In the seven years Yahara Pride Farms has administered phosphorus reduction reporting, over 97,000 pounds of phosphorus has been removed.
In 2019, the organization promoted six practices: cover crops, low-disturbance deep tillage with cover crops, low-disturbance manure injection, strip tillage, headland stacking of manure and the combination of two or more practices.
The complete report and executive summary are available for free download here.
The Dairy Alliance, a nonprofit dairy farmer organization in the southeast U.S., is contributing $15,000 to Discovery Park of America to help fund a permanent exhibit dedicated to telling the story of innovation in agriculture.
"On behalf of dairy farm families, we work to educate the public with facts about dairy foods and the innovation taking place in dairy that allows farmers to do more with less," said Denise Jones, manager for farm relations for Kentucky and Tennessee. "We believe a fun exhibit like this one is a great way to help people learn more about this important aspect of agriculture."
The 100,000-square-foot museum features nine interactive exhibit galleries, with additional space for temporary exhibits from around the world and a 50-acre heritage park. The exhibit will open Dec. 5, 2020, in the Simmons Bank Ag Center located in Union City, Tennessee.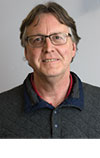 Dave Natzke

Editor
Progressive Dairy