Digest Highlights
The National Milk Producers Federation, with support from Dairy Management Inc., announced updates to animal care standards under the FARM Animal Care Program. Called the FARM Animal Care Program Version 4.0, the standards support closer farmer-veterinarian relationships, requires continuing education for all employees and adds a new standard for pain management when disbudding animals.
Significant changes go into effect beginning Jan. 1, 2020. They include:
If tail docking is found to have continued to occur, immediate action must be taken to cease the practice.


Standards that generate a Mandatory Corrective Action Plan – ranging from veterinarian engagement and herd health plan reviews, calf care, nonambulatory animals, euthanasia and fitness to transport management practices, and disbudding prior to 8 weeks of age – will need to be addressed within nine months of an evaluation.
The FARM Animal Care Program is updated once every three years to ensure relevance to current industry best management practices and scientific research related to on-farm animal care. The program's standards and audits strive to provide full transparency of animal care practices as an assurance to buyers and consumers throughout the dairy product supply chain.
Materials, including templates, FAQs, continuing education videos and other resource tools will be available to help producers meet the outlined standards. Find the latest version and other information at the FARM Program website. Watch for additional details in upcoming issues of Progressive Dairy.
The percentage of U.S. dairy cows located in "drought areas" rose as summer came to a close, according to the USDA's World Agricultural Outlook Board. As of Sept. 24, about 10% of the nation's milk cows were located in areas experiencing drought (Figure 1), a 6% increase from the month before and the highest percentage since the end of January 2019.
The weekly U.S. Drought Monitor overlays areas experiencing drought with maps of major production areas for hay, alfalfa hay, corn, soybeans and other crops, as well as primary dairy and all cattle areas. The report for Sept. 24 showed about 5% of major alfalfa hay production acreage was in areas experiencing drought, 2% more a month earlier, and 16% of hay-producing acreage was experiencing drought, up 10% from late August 2019.
The pace of U.S. dairy cull cow slaughter slowed somewhat in August. Federally inspected milk cow slaughter was estimated at 266,600 head during the month, 9,800 head more than July 2019 but 13,100 head less than August 2018, according to the USDA's Livestock Slaughter report.
So far this year, dairy cull cow slaughter has averaged about 10,400 per day (weekdays and Saturdays), 450 head more per day than January-August 2018. At 2.16 million head, January-August 2019 slaughter is about 73,500 ahead of the same period a year ago. The year-to-date 2019 total is the highest seventh-month total to start a year since 1986, the year of a federal whole-herd buyout program.
Comparing slaughter estimates with the USDA's monthly Milk Production report, the contraction of the U.S. dairy herd has apparently slowed down. The USDA revised the preliminary July cow numbers higher, indicating there were 10,000 more cows in the 24 major dairy states and the U.S. than earlier reported.
With July's revisions, August U.S. dairy cow numbers declined just 2,000 head from the previous month to 9.318 million head. Among the 24 major dairy states, August 2019 cow numbers were down 1,000 from July. Read: U.S. milk production growth remains small in August.
As in previous months, heaviest culling is in the Upper Midwest. A breakout of August 2019 dairy cull cow slaughter estimates in major dairy regions follows:
72,700 head in an area including Illinois, Indiana, Michigan, Minnesota, Ohio and Wisconsin
62,200 head in Arizona, California, Hawaii and Nevada
46,800 head in Delaware, Maryland, Pennsylvania, West Virginia and Virginia
28,000 head in Arkansas, Louisiana, New Mexico, Oklahoma and Texas
26,900 head in Alaska, Idaho, Oregon and Washington
There have been some developments related to Progressive Dairy's article on PFAS. (Read: PFAS: Emerging contaminant, evolving concerns for dairy.)
In late September, the EPA announced research funding and initiated two proposed actions related to per- and polyfluoroalkyl substances (PFAS).
The EPA awarded Purdue University a $899,976 grant to develop methods to decrease PFAS concentrations in both municipal wastewater treatment plant effluent and sludge using nanofiltration followed by electrochemical oxidation.
In addition to the Purdue grant, EPA awarded seven other PFAS grants, totaling approximately $6 million. While most of those research projects center on PFAS in landfills, two will look at processes to destroy the chemicals in groundwater and/or wastewater, sewage sludges and soils. All of the research projects are scheduled to conclude by July-August 2022.
The two proposed actions were sent to the Office of Management and Budget (OMB) for benefit and cost analysis.
The EPA's first action is an advanced notice of proposed rulemaking that would allow the public to provide input on adding PFAS to the "Toxics Release Inventory" toxic chemical list. The second action is a supplemental proposal to ensure that certain PFAS chemicals cannot be imported into the U.S. without EPA notification and review under the Toxic Substances Control Act.
Once the proposed actions receive OMB interagency review and approval, they will advance to an official rule-making process. The research and rule-making actions are part of EPA's PFAS Action Plan.
Yin Rani, a former executive with Campbell Soup Company, has been named CEO of the Milk Processor Education Program (MilkPEP).
Rani brings nearly 25 years of marketing experience across consumer packaged goods companies and marketing agencies to the fluid milk promotion program. She most recently served as vice president, chief customer experience officer for Campbell Soup.
"I'm excited, honored and humbled to be taking on the CEO role at MilkPEP. The milk industry continues to face material challenges that need to be addressed with thoughtful, sustained solutions," said Rani. "The children of America deserve to grow up with milk as a foundational part of their diet and to carry that commitment into their own families. I look forward to working with the entire industry to help make sure we continue to make an impact."
MilkPEP is funded through an assessment on the nation's milk companies. A search committee made up of representatives from seven milk brands selected Rani for the position.
Changes to Maryland's Nutrient Management (NM) and Confined Animal Feeding Operation (CAFO) programs went into effect on Oct. 1, according to Sarah Everhart, University of Maryland legal specialist, writing for the Maryland Risk Management Education Blog.
Approved by the Maryland General Assembly, the law increases financial penalties for farmers who are out of compliance with the NM program, adds supplementary reporting requirements on manure transport and land application, places new requirements on CAFOs and requires water quality monitoring at nine sites on the lower Eastern Shore.
Farmers with late or missing annual implementation reports (AIRs) may be fined, after notice of violation, up to $1,000. The fine for failing to implement a Nutrient Management Plan (NMP) is now capped at $500 per violation and up to $5,000 per operator per year.
There will now be a $250 fine for anyone who applies phosphorus to land in violation of the state's Phosphorus Management Tool (PMT).
The law modifies how MDA tracks manure movement both inside and outside of the state and created additional record-keeping responsibilities on farmers, manure haulers and brokers. The 2019 AIR will have an expanded section on manure transport, requiring information on the amount and location of animal manure imported to or exported from a farm.
To find other requirement details, read: October 1 – Changes to Maryland's Nutrient Management and Confined Animal Feeding Operation programs.
The Illinois Board of Higher Education approved a new undergraduate degree combining computer sciences and animal sciences at the University of Illinois. CS + Animal Sciences follows the CS + Crop Sciences program as the second blended computer science/agriculture degree to be offered in the University of Illinois College of Agricultural, Consumer and Environmental Sciences.
"The animal sciences landscape is experiencing a digital transformation," said Rod Johnson, department head for animal sciences. "By creating this first-of-kind degree, we will train the next generation of animal scientist [to be] able to address intractable problems, whether it be by probing large production data sets or implementing sensor technology with machine learning to enhance the health and well-being of farm animals and pets."
The degree will include lower- and upper-division courses in computer sciences, mathematics and statistics, as well as courses in animal sciences that can be tailored to each student's career goals.
Students transferring from community colleges and within the University of Illinois can enter the program in fall of 2020. Incoming freshmen can enroll in the program, known as CS + Animal Sciences, starting in the fall of 2021. The program will eventually enroll 15 students per year.
The ninth annual National Dairy Council (NDC) New Product Competition seeks the next innovative dairy product from college students across the U.S. and Canada.
The 2020 competition seeks to uncover ways that connect dairy to consumers' desires to eat more plant-based foods. According to Mintel research, 83% of U.S. consumers are adding more plant-based foods to their diets. Researchers from the Hartman Group also found that consumers are interested in including options that feature the combined health benefits of dairy and plants.
A judging panel consisting of experts from across the dairy industry will award $16,000 in cash prizes. Winning teams will be recognized at the American Dairy Science Association's 2020 annual meeting.
Deadline to enter is Jan. 13, 2020. Full contest details can be found on the Innovation Center for U.S. Dairy website, or email Rohit Kapoor at NDC.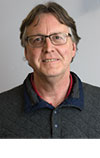 Dave Natzke

Editor
Progressive Dairy