Digest Highlights
Farm Bureau calculates potential state-by-state dairy tariff mitigation payments
Farm bill conference committee sets public meeting, Sept. 5
Following Iowa murder, bill would mandate use of E-Verify
a2 Milk gets Walmart dairy aisle space
California bill targets restaurant beverage offerings
Pennsylvania Milk Marketing Board sets listening session
Canadian cow numbers up slightly
Farm Bureau calculates potential state-by-state dairy tariff mitigation payments
Dairy farmers in the two largest milk-producing states, California and Wisconsin, could receive about one-third of the initial $127 million earmarked for dairy to offset economic losses resulting from ongoing tariff and/or trade wars, according to analysis by the American Farm Bureau Federation (AFBF).
On Aug. 27, U.S. Ag Secretary Sonny Perdue released details of the Tariff Mitigation Program, a three-pronged approach to aid to farmers. One component of that program, the Market Facilitation Program, provides direct payments to producers of commodities impacted by retaliatory tariffs. (Read: Dairy disappointed in USDA tariff assistance package)
Based on January-June milk production data, Veronica Nigh, economist with AFBF's Market Intelligence, estimated Market Facilitation Program for individual states (Table 1). California and Wisconsin dairy producers would receive about $41 million.
Actual payments will be determined after dairy farmers submit applications with their operation's milk production history. The USDA will determine whether a second round of payments is warranted later this year, based on trade negotiations and market factors.
For information on estimated state-by-state payments for corn, soybeans, hogs and other commodities, read Trade Aid Round One: A State Perspective.
Farm bill conference committee sets public meeting, Sept. 5
Congressional agriculture leaders announced a public meeting of the 2018 Farm Bill Conference Committee will be held Sept. 5. The committee, made up of nine members of the Senate and 47 members of the House, will meet at 9:30 a.m. in the Russell Senate Building.
Committee members must iron out differences between Senate and House versions of the proposed farm bill. The current farm bill expires Sept. 30, 2018.
Following Iowa murder, bill would mandate use of E-Verify
A bill mandating all employers to use an electronic identity and work eligibility database has been introduced in the U.S. Senate. U.S. Sens. Claire McCaskill, D-Missouri, and Heidi Heitkamp, D-North Dakota, introduced S.3386, The E-Verify System Act of 2018 – that would require all employers to use E-Verify to ensure employees are authorized to work in the U.S. legally.
E-Verify compares employee information on the Form I-9 to Department of Homeland Security (DHS) and Social Security Administration (SSA) records. Use of E-Verify is currently voluntary. In addition to making E-Verify mandatory, the bill also requires employees to provide photo identification.
The bill was introduced shortly after Mollie Tibbetts, a University of Iowa student, was found dead in a cornfield. The suspect arrested for her murder was a farm worker who allegedly used false documentation to gain employment, but his status had not been vetted through the E-Verify system.
a2 Milk gets Walmart dairy aisle space
The a2 Milk Company announced it has garnered cooler space in dairy aisles at Walmart stores in five states and Washington D.C. Distribution in New York, Pennsylvania, Florida, Texas, Maryland and Washington D.C. began at the end of July, according to the company.
In addition to Walmart, a2 Milk is available in more than 6,000 retail outlets in the U.S. including at major grocers Wegmans, Stop & Shop, Giant Carlisle, Giant Landover, Whole Foods Market, Market Basket, Sprouts, Safeway, King Soopers, Target, Ralphs, Publix, ShopRite and The Fresh Market. (Read: The a2 Milk Company: Bringing people back to dairy)
California bill targets restaurant beverage offerings
The California Senate approved a bill, SB 1192, that would limit the sale of sugar-sweetened beverages to children. If signed into law, the bill would restrict what restaurants can include as the "default" beverage in children's meals to water, sparkling water, unflavored milk or a nondairy milk alternative.
Customers could still request and purchase any sugar-sweetened beverage with their children's meal.
Western United Dairymen is urging Gov. Jerry Brown to sign the bill into law and has launched a social media campaign to promote the nutritional value of milk.
Pennsylvania Milk Marketing Board sets listening session
The Pennsylvania Milk Marketing Board (PMMB) will hold a listening session, Sept. 26, to receive input and answer questions regarding current dairy markets. The session will be held at Butler County Community College, Founders Hall, 107 College Drive, Butler, Pennsylvania. Doors will open at 5:30 p.m., with the session running from 6 to 9 p.m.
Preregistration is not required to speak. Parties unable to attend may provide written testimony or comments electronically. Written submissions and transcripts from prior listening sessions are available on the PMMB's website.
Canadian cow numbers up slightly
Canada's dairy herd has reached 969,700 milk cows, the highest total in about a decade. According to a USDA report, data compiled by USDA and Statistics Canada also estimated there were 435,500 dairy replacement heifers over 1 year of age in Canada on July 1, 2018.
Dairy cow numbers were up about 13,000 head from a year ago, while heifer numbers were down 2,000 head.
For a more detailed look at Canada's dairy production statistics, see the August 2018 issue of Progressive Dairyman Canada.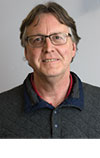 Dave Natzke

Editor
Progressive Dairyman