Digest Highlights: The farmers' share of food dollars shrinks as more food is consumed outside the home. Dean first-quarter milk costs declined. Florida FMMO 'hurricane surcharge' approved. Find these and other news summaries affecting dairy farmers here.
Farmers' share of food dollars shrinks as more food is consumed outside the home
With more food consumed outside the home, the farmer's share of the U.S. food dollar continues to decline, according to analysis of the USDA's Economic Research Service's "Food Dollar Series."
John Newton, director of Market Intelligence for the American Farm Bureau Federation, said 2016 data (latest annual data available) showed the farmer's share of the food dollar fell to 14.8 cents, down 4.5 percent from the prior year and the lowest level since the series was launched in 1993. Nonfarm-related marketing associated with the food dollar (transportation, processing, marketing, etc.) rose to a record-high 85.2 cents.
When adjusted for inflation, in 2009 dollars, the farmer's share of the food dollar was 12.2 cents, down 11.6 percent from 2015 and again the lowest level since the series began.
The farmer's share of the $1 spent on domestically produced food represents the percentage of the farm commodity sales tied to that food dollar expenditure.
For 2016, the farmer's share of food consumed at home was 23.6 cents, down 2.9 percent from the prior year. For food and beverages consumed at home, the farm share was 18.9 cents, down 3.8 percent from 2015.
The largest decline in the farm share of the food dollar was in food consumed away from home. The farm share of food away from home was 4.4 cents, down 10.2 percent from the prior year. One of the reasons is, as more people eat meals outside the home, the costs attributed to restaurant food service and food preparation take an even larger share of the food dollar.
The National Farmers Union (NFU) also releases a monthly "The Farmer's Share" report. As of April 27, the dairy farmers share of a gallon of fat-free milk, selling at retail for $4.49, was $1.34 per gallon. During the high milk prices of 2014, dairy farmers were claiming more than half of the milk dollar, whereas today that value stands at about 30 cents. Overall, the NFU report said, farmers received 15.6 cents from every $1 spent by consumers on food.
Dean milk costs lower
Dean Foods' milk costs declined in the first quarter of 2018, as dairy farmers saw their prices fall during the period.
The average Class I mover – an estimate of Dean raw milk procurement costs, was $14.35 per hundredweight (cwt) in the first quarter of 2018, down 13 percent from the fourth quarter of 2017 and 16 percent less than the first quarter of 2017. The company estimated its raw milk price will average $14.47 per cwt in the second quarter of 2018, which would be down 7 percent from the same quarter last year.
Previous Dean quarterly reports have included sales volumes, but in the quarterly investor call on May 8, Chief Executive Officer Ralph Scozzafava said only that total volume across all Dean products for the first quarter of 2018 was "in line with expectations."
For the quarter ending March 31, 2018, net sales were down $15 million from the same quarter a year earlier, at $1.98 billion. Gross profit was $449 million, down $13.7 million. Operating income was $15.3 million, up from $4 million. The company posted a net loss of $265,000, compared to the loss of $9.8 million for the same period a year ago. As a result, end-of-day trading had Dean stock up more than 15 percent.
Florida FMMO 'hurricane surcharge' approved
Milk handlers and cooperatives in the Florida Federal Milk Marketing Order (FMMO) will be able to recoup extraordinary marketing costs and losses due to last fall's Hurricane Irma under a final rule approved by the USDA's Ag Marketing Service. The rule, published in the May 11 Federal Register, authorizes a temporary maximum assessment of 9 cents per cwt on Class I milk sales for up to seven months, beginning July 1.
Because the funds are not channeled through the marketwide pool, the assessment will not raise the Florida FMMO blend prices paid to dairy farmers. It is estimated the assessment will raise the consumer milk price by about 1 cent per gallon over that period.
A public hearing was held Dec. 12-14, 2017, to consider a petition from five dairy co-ops handling milk in the Florida FMMO: Southeast Milk, Dairy Farmers of America, Premier Milk, Maryland and Virginia Milk Producers Cooperative Association, and Lone Star Milk Producers. Those co-ops market in excess of 90 percent of the producer milk pooled on the Florida federal order.
All Florida pool plants serviced by the cooperatives at the time of Hurricane Irma were shut down for at least one day, with five pool plants shutting down for at least three days. The rule covers marketing expenses and losses incurred between Sept. 6-15, 2017, in four categories: Transportation costs to deliver loads to other than their normal receiving plants, lost location value due to selling milk in lower location value zones, milk dumped at farms or on tankers and skim milk dumped at plants, and distressed milk sales.
Cost and loss estimates attributed to Hurricane Irma must be submitted to the market administrator by Aug. 1.
Gillibrand seeks emergency payments for dairy producers
U.S. Senator Kirsten Gillibrand (D-New York) called on USDA Secretary Sonny Perdue to immediately authorize $300 million in emergency funding for dairy farmers.
Gillibrand, a member of the Senate Agriculture Committee, said the USDA had authority to provide direct financial relief under the Commodity Credit Corporation Charter Act (15 U.S.C. Section 714(c)). This authority has been used most recently in 2016 and 2018 to support and protect cotton farmers.
To maximize the impact of any support payments and reduce any potential for supply distortion, Gillibrand said the one-time payment should be available on the first 4 million pounds of production, with additional consideration to account for regions with the highest estimated costs of production. On average, dairy farmers could receive $8,000 if the USDA complies with the request.
In her letter to Perdue, Gillibrand said "failure to provide meaningful relief will condemn hundreds of dairy farms and farm families to financial ruin."
June California Class 1 prices push above $17
California Class 1 milk prices rose in June, surpassing year-ago levels for the first time in 2018.
The California Department of Food and Agriculture (CDFA) announced the June Class 1 price at $17.19 per cwt for the north and $17.46 for the south. Both are $1.10 more than May 2018 and 20 cents more than June 2017. Through the first six months of 2018, the north average is $16 per cwt; the south average is $16.27 per cwt. They are about $1.66 per cwt less than the same period in 2017.
Global Dairy Trade index increases
Overall Global Dairy Trade (GDT) dairy product prices rose 1.9 percent during the auction held May 15.
Prices were higher for cheddar cheese [up 4.4 percent, to $4,205 per metric ton (MT)], butter [up 2.4 percent, to $5,787 per MT], skim milk powder [up 3 percent, to $2,047 per MT] and whole milk powder [up 0.2 percent, to $3,226 per MT].
The next GDT auction is June 5.
Pennsylvania dairy outlook: Oasis or mirage
Although late-2018 milk futures prices look better, looking at milk prices alone could create a mirage, according to the Penn State Extension dairy team's May 2018 outlook report.
The Pennsylvania mailbox milk price is forecast to increase incrementally, finally topping $18 per cwt in October. While milk income over feed costs margins are expected to improve by the fourth quarter of 2018 into the first two months of 2019, the margins will not directly follow the level of milk prices due to higher feed prices.
That means long-term survival of Pennsylvania dairy operations will hinge on finding ways to push the cost of production below $17.50 per cwt, while maintaining some level of reinvestment in the operation.
USDA terminates organic marketing board proposal
The USDA terminated a proposed rule to establish a national research and promotion program for certified organic products.
USDA based the termination on lack of organic industry consensus or support for the proposed program and divergent views on how to resolve issues in program implementation.
A proposed rule was published in the Federal Register in January. More than 14,700 producers and stakeholders filed comments by mid-April.
House appropriations subcommittee advances fiscal year 2019 ag spending bill
While the 2018 Farm Bill has been getting much of the attention, the House Agricultural Appropriations Subcommittee approved its version of a fiscal year 2019 spending bill, May 9. The bill funds discretionary federal government programs, including agriculture, conservation, farm credit, food, research and rural development.
The full House Appropriations Committee could take up the bill sometime in May. The Senate Agriculture Appropriations Subcommittee has not yet released its draft bill nor set a date for markup.
Although fiscal year 2018 began last October, the oft-delayed spending package was finalized in March 2018 and expires on Sept. 30, 2018.
One analysis of the bill is available from the National Sustainable Agriculture Coalition (NSAC).
Survey seeks opinions on 'Wisconsin Cheese' label
The Wisconsin Farmers Union is conducting a survey to learn what farmers and consumers think about the "Wisconsin Cheese" label. The survey seeks farmers' and consumers' input on how much of the milk in a "Wisconsin cheese" should come from Wisconsin dairy farms.
"Wisconsin farmers, cheesemakers and even our consumers take a lot of pride in our dairy heritage and the quality of our dairy products," said Wisconsin Farmers Union president Darin Von Ruden. "As farmers face one of the worst declines in dairy prices they've seen in decades, we want to be sure the Wisconsin Cheese label is being used to its fullest potential."
The Wisconsin Cheese label is managed by the Dairy Farmers of Wisconsin, formerly the Wisconsin Milk Marketing Board. Dairy farmers fund Dairy Farmers of Wisconsin via a mandatory assessment on each hundred pounds of milk sold.
The six-question survey is accessible here.
Illinois dairy farmers may be eligible for solar lease projects
A new partnership agreement may help Illinois dairy farmers gain access to funds through long-term solar energy leases of their land.
The partnership involves the Illinois chapter of the American Dairy Association (ADA) of the Midwest and the UpField Group, an Illinois consulting and partnership marketing firm.
Under the partnership, Upfield Group and ADA of the Midwest work with interested farmers to evaluate sites suitability for solar energy projects authorized under the 2017 Future Energy Jobs Act of Illinois (FEJA). FEJA mandates that electric companies source increasing levels of energy from renewable sources. If initial due diligence passes, energy companies receive the report and may choose to offer a lease agreement to the landowner.
According to promotional materials, the average community solar development size ranges from 10 to 20 acres. Lease terms vary project by project; farmers can expect to receive payments between $1,000-$2,000 per acre per year for the life of the project. Agreements range from 15 to 20 years.
The ADA of the Midwest is not associated with the dairy promotion and research checkoff program. It raises noncheckoff revenue through food vending enterprises at state fairs and other dairy-related programs.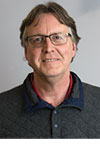 Dave Natzke

Editor
Progressive Dairyman
Before commenting on our articles, please note our Terms for Commenting.